Star Valley Saturday Street Market starts this week!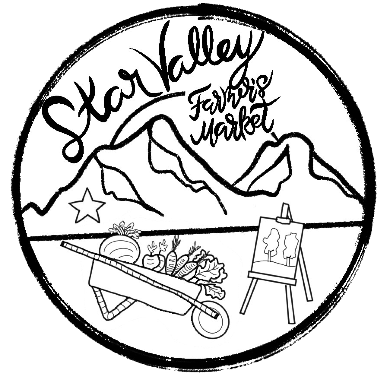 Mica Ratzlaff grew up with an informal farmer's market in Kansas, and wanted to bring that to Star Valley.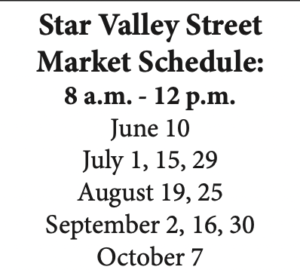 "When coordinated with care, street and farmer's markets can cultivate relationships and strengthen the community. In addition, inflation is hurting our valley's people, so we felt it was important to offer an event that could help our valley earn income for their families, small businesses, and more. Come join us, support your neighbors, and build relationships at our street market this Summer and early Fall."
The market will be located on the south lawn next to the Civic Center in Afton. It will allow businesses and community members to share what they offer–services, goods, etc.
The available days to begin the market were limited, so Ratzlaff decided to take the plunge and  begin this weekend. As it continues to grow throughout the summer and into October, Ratzlaff is excited to see it grow and develop.
There will be corndogs, jewelry, apparel, canning and home goods, fresh chicken eggs, and more.
Vendors can still sign up for this week's market, as well as upcoming markets. To do so, contact Mica at starvalleysaturdaymarket@gmail.com.com, or find Star Valley's Saturday Street Market on Facebook.
There is also a both that will be set up for businesses to include their brochure or business card.
Come see what locals have created and support valley residents and businesses this Saturday.
Let us know what you think!
Tagged:
Afton Civic Center
Afton Wyoming
Mica Ratzlaff
Star Valley Farmers Market