Star Valley teams run at the Madison Dash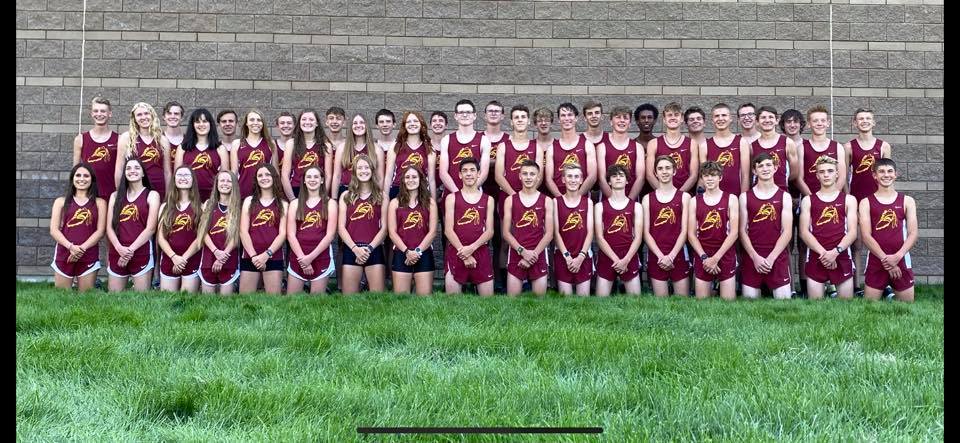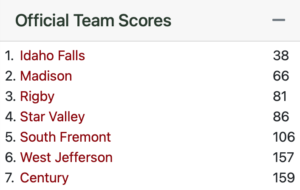 Utilizing a two-mile course rather than the traditional 5K (3.1 miles), the Madison Dash opened up the season for not just a lot of students in 2021, but for a lot of runners who are a bit green on experience.
The format matches up juniors and seniors in a race and sophomores and freshmen in another.
In the Women's Two-Mile (Jr/Sr) category, Star Valley was led by senior Eve Mavy who ran a time of 12:56.5, good for third place overall. Madison's Rebekah Kinghorn logged the top time of 12:43.3.
Senior Emmalee Hale was 11th with a time of 13:51.60. Kaia Barkdull (21st), Elsie Pieper (25th) and Lilian Weiler (26th) rounded out the top five for a team score of 86, which was good for fourth.
Idaho Falls took the team title with a score of 38 with Madison placing second with 66. Rigby edged Star Valley for third with 81.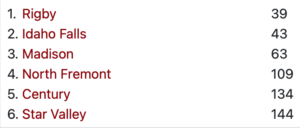 In the Men's Two-Mile (Jr/Sr) division, Idaho Falls' sophomore Luke Athay paced the pack with a time of 10:09.1.
Senior Johnny Hunting led the Braves' effort with a 11:16.70 which was good for 21st.
Junior Bryan Hahn was next for Star Valley with a 12:05.7 which was 35th. Wyatt Dunn (41st), Caleb Thygerson (48th) and Kelson Allred (52nd) rounded out the scoring five.
The Braves finished with a team total of 144 which was sixth as a team.
Rigby took the team title with an impressive 39. Idaho Falls was second with a 43 and Madison was third with a 63.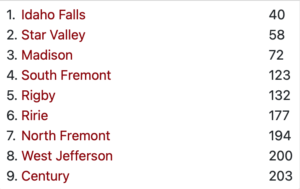 The Men's Two-Mile (So/Fr) category had a young Star Valley team placing second with a 58.
Freshman Habtamu Wetzel was sixth with a time of 11:34.70. Sophomore Beau Skinner was tenth with a 11:44.10.
A pack of Drake Plowman, Peter Lorch and Jase Burton finished 13 through 15.
FOR FULL RESULTS FROM THE MADISON DASH CLICK HERE.
The SVXC Team will be in Soda Springs next weekend for the Cardinal Classic.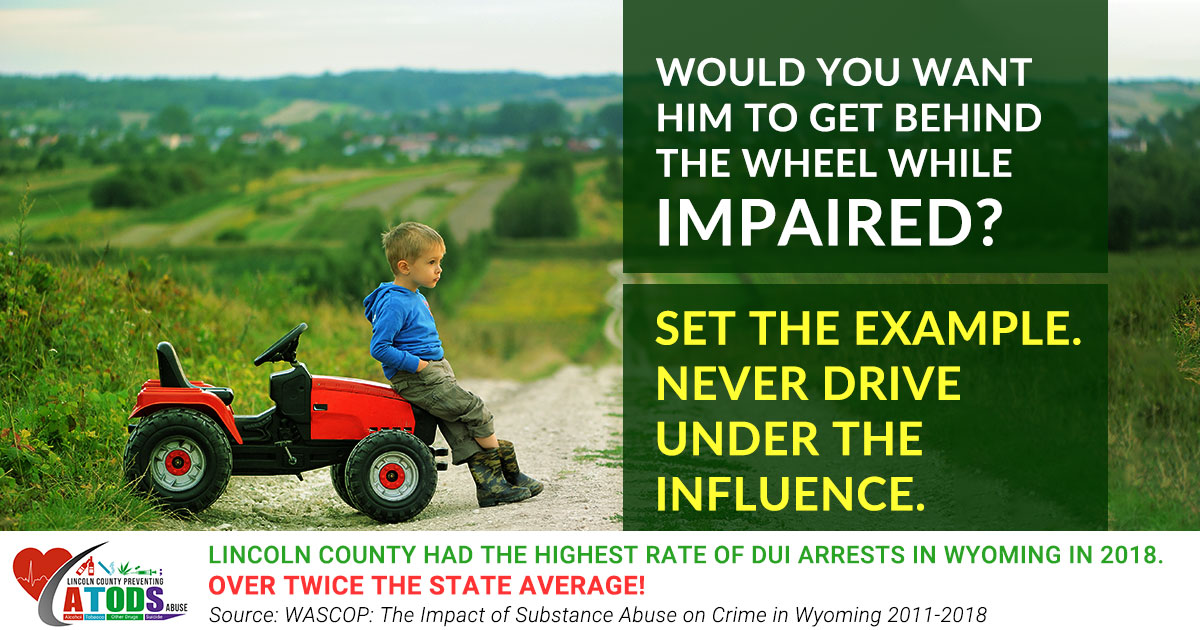 Let us know what you think!
Tagged:
Madison Dash
Star Valley High School Cross-Country