Star Valley volleyball sweeps Jackson 3-0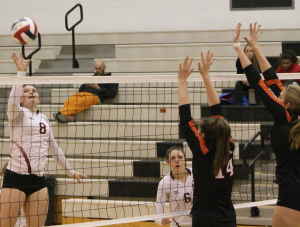 With just one week left in the regular season, the Lady Braves made the short trip up Snake River Canyon to meet up with 4A Jackson Hole on Tuesday evening, October 17, and came home with a 3-0 sweep and scores of  25-6, 25-16 & 25-12.
The Lady Broncs had no answer for the heavy hitting of junior Olivia Muir who had 22 kills on 34 attempts for the night and a kill percentage of 55.9%
McKenna Brog finished with eight kills and Janice Hall collected five of her own.
Emilee Hokum led the team with a trio of aces as the serving game was on point for Star Valley. As a team they had 94.6% with their serve. Abby Coles, Hall and Brog all had two aces while Muir and Otessa Olsen each had one.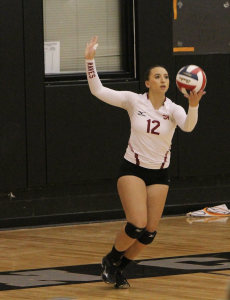 Defensively, Coles compiled 11 digs from her libero position but it was a pattern as the Lady Braves had their shovels out and dug up almost everything the Lady Broncs threw over the net.
With the win, Star Valley improved to (17-9) overall and Jackson fell to (3-21).
The Lady Braves will be at home this Friday as they wrap up the regular season against the Pinedale Lady Wranglers. The freshman and junior varsity are scheduled to begin at 4 & 5 p.m. respectively with the varsity match to follow.
The program will honor their two seniors, Emilee Hokum and Janice Hall.
The 3A West Regional Tournament takes places in Riverton on October 27 & 28. If the current standings hold, the Lady Braves would face the Powell Panthers in the opening round.
(Main Photo: Abby Coles dives for a dig in Game #3 against the Lady Broncs. – SVI Photo by Dahl Erickson)
Let us know what you think!
Tagged:
Emilee Hokum
Jackson Lady Broncs
Janice Hall
Olivia Muir
Star Valley volleyball