Stimulus checks not likely to arrive until May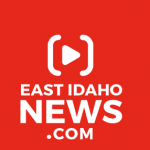 Lawmakers struck a $2 trillion stimulus deal early Wednesday that includes sending checks directly to individuals amid the coronavirus crisis — but it will likely take until at least May before the money goes out.
Under the plan as it was being negotiated, single Americans would receive $1,200, married couples would get $2,400, and parents would see $500 for each child under age 17.
However, the payments would start to phase out for individuals with adjusted gross incomes of more than $75,000, and those making more than $99,000 would not qualify at all. The thresholds are doubled for couples.
About 90% of Americans would be eligible to receive full or partial payments, according to estimates by the Tax Policy Center. Lawmakers set aside $250 billion for the so-called recovery rebates.
Qualifying income levels will be based on 2019 federal tax returns, if already filed, and otherwise on 2018 returns.
FOR MORE INFORMATION ON THIS STORY CLICK HERE TO GO TO EASTIDAHONEWS.COM.

Let us know what you think!
Tagged:
Corona stimulus checks
Tax Policy Center
U.S. Senate