Stockdog Trials raise nearly $30,000 for local 4-H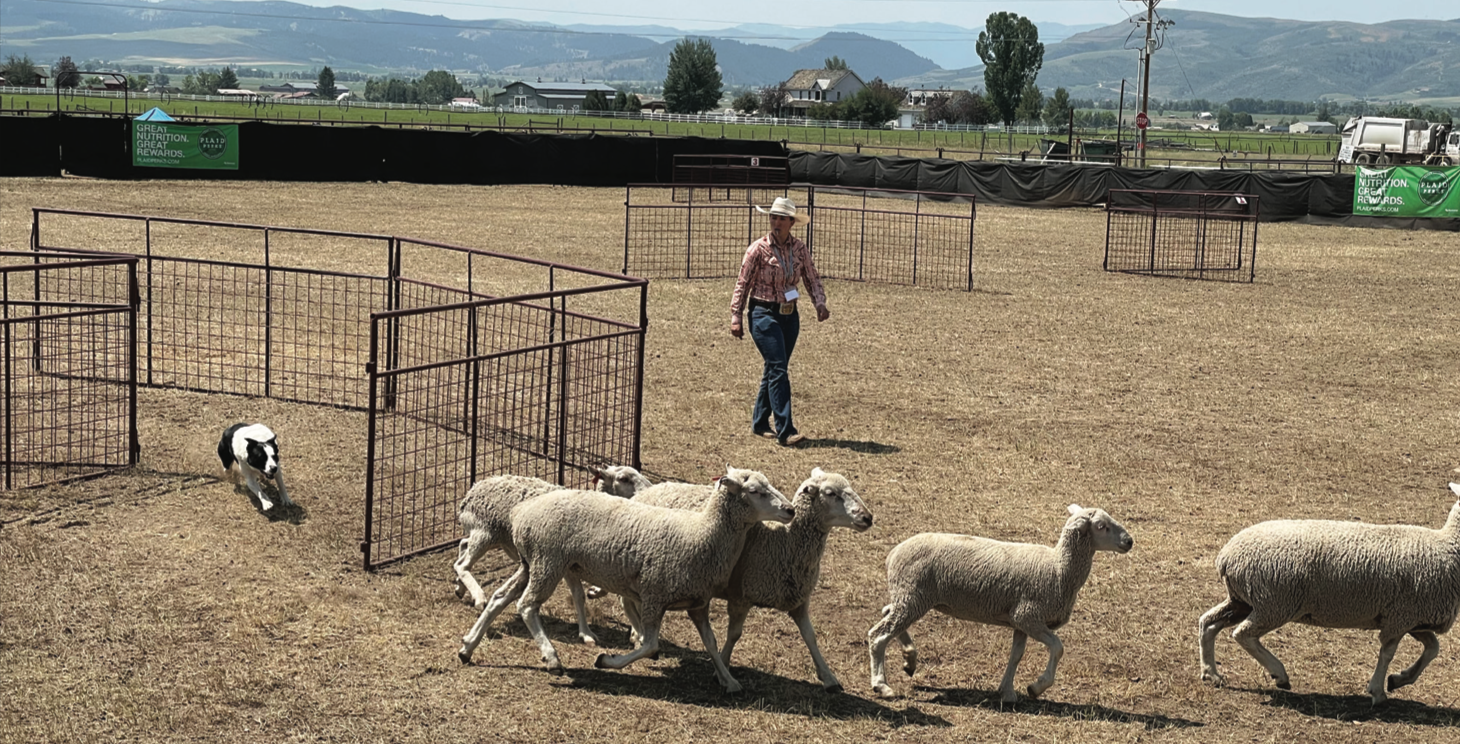 The National Stockdog Trials, hosted by the Mountain States Stockdog Association (MSSA), concluded on Saturday after a full week of competition. Steve Wight, President of the MSSA, said this year's competition was "the greatest national finals that we've ever held."
"Each year our growth is bigger, and bigger and bigger," Wight said during an interview that aired on SVI Radio. "We had people there all the way from Alabama, Tennessee, Minnesota, Washington, every place you can think of was there and represented."
A total of 1,107 runs occurred over the course of the com- petition with handlers from multiple states and nearly 600 head of stock.
The stock were hand picked and selected specifically for the event. "That's something that starts months ago," explained Wight. "We really go through them and pick them on their disposition. Then we try and get them used to the dogs and introduce them to the dogs so when we get there it's an equal playing field. We don't want somebody to draw a cow that's a little wilder than another."
The handlers and their dogs can compete in several different categories for both sheep and cattle.

According to Wight, the Open is for the most experienced and best dogs, followed by Nursery, which is based on the age of the dog. The Intermediate class is between the Open and Novice. Winners of each of the categories were a mix of local and non-local handlers.
In addition to the competition, the MSSA National Finals also serves as a massive fundraiser for the local 4-H. Each year the MSSA holds a dinner and auction which the handlers and families attend. This year's event raised nearly $30,000 for the local 4-H groups.
"That money came from 99% of the handlers that don't have anything to do with these kids. They don't even know these kids," explained Wight. "But they want to help. They are into that agriculture and they want to see that generation step up and have some help. So they're very generous."
New to this year's trials was the live video coverage provided by SVI Media. According to viewership analytics from Livestream, over 75,000 views were recorded of the week-long event. "I believe what we pulled off with SVI Media was second to none. No where has any dog event had the coverage that (SVI Media) gave us…I really look forward to that relationship growing."
When asked what the future of the event is, Wight said preparations have already begun for the 2022 trials to again be held at the Lincoln County Fairgrounds next July. "We look forward to putting on a good event, coming back to your town again, to help your community as far as income and tourism goes. We look forward to doing it again next year. Bigger and better things."
StockDog Trials Winners
Open Cattle: Buck Mendenhall & Trio (Alpine, Utah)
Open Sheep: James Butler & Gus (Center, Texas)
Nursery Cattle: James Butler & Pete (Center, Texas)
Nursery Sheep: Dan Cant & Patch (Weezer, Idaho)
Futurity: James Butler & Gene (Center, Texas)
Intermediate Cattle: Dwayne Hurliman & Syd (Cordell, Oklahoma)
Intermediate Sheep: Dwayne Hurliman & Syd (Cordell, Oklahoma)
Novice Cattle: Verona Wilson & Eli (Center, Texas)
Novice Sheep: Dan Cant & Patch (Weezer, Idaho)
Junior Handlers: Trevin Moser & Jude (Oregon)
Complete results can be found at MountainStatesStockdog.com.
Let us know what you think!
Tagged:
MSSA
National Stockdog Trials
Steve Wight