SV Attorney Mitchell Schwab appointed to new Charter board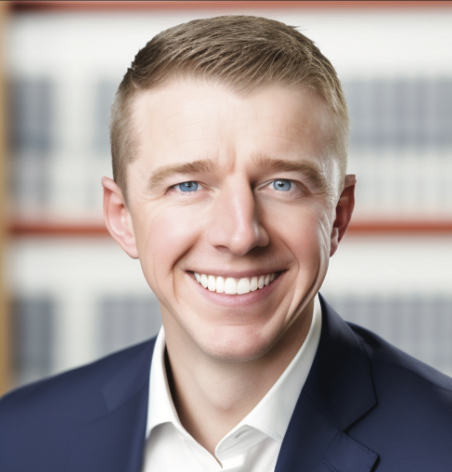 ◆ State Supt. calls on Schwab because of his experience in other states.
State Superintendent Megan Degenfelder has appointed three individuals to the new Charter School Authorizing Board.
Passed by the legislature during the 2023 session, Wyoming Statute 21-3-302 took effect July 1, 2023 and establishes the Wyoming Charter School Authorizing Board with a mission to approve high-quality public charter schools in the state.
The board is composed of eight appointed individuals from across Wyoming. Among them, Star Valley attorney Mitchell Schwab.
Schwab is an attorney at Denali Law in Afton. Supt. Degenfelder and the Department of Education advised, "He possesses deep expertise in charter school law, tax exempt bond financing, business planning, estate planning, and real estate.
Schwab is a Wyoming native and has attended Wyoming public schools as well as the University of Wyoming. Schwab previously served as an executive with Charter One, LLC, a charter school management company, where he spearheaded efforts to create five charter schools and guided operations across several states.
Schwab noted his background in Charter education in an interview with SVI Media.
"I've had a few different roles with charter schools, originally through a management organization," Schwab explained. "I was acting as VP of all southeast operations for Charter 1. This is a management organization in Arizona."
As part of that organization he was tasked, along with another attorney, the expansion of the organization into North Carolina and South Carolina.
"We were asked to go out there to help with the education situation with the director of charter schools in North Carolina. They will have 15 to 20 thousand students in that organization next year, he added. "Things grew quickly. The demand was through the roof. This is Wake Forest, North Carolina."
Schwab has also worked with the charter organizations through his law firm. He referenced Arizona as a hub for Charter organizations, that have "exploded" throughout the state.
"Arizona is very different," he explained. "There are not many lotteries, but all the schools are filled. It's almost one in every two kids go to a charter school in the Phoenix valley now. It's a totally different world of school choice down there. I think the reason is the innovative approach to education."
As for their work in North Carolina, he said they started with 2,000 seats and used an open lottery system. "When we had the open lottery, we had 6,000 applicants. It was a lottery to get your kid into a school."
He continued, "After that you have preferences, with board members, teachers children and sibling priorities. By the time you get your kids, you would probably be better at the lottery, Thousands of children fighting for one available seat. That's the reality on the east coast. Parents are fleeing school systems out there."
Schwab cautioned that charter schools need to be well prepared. "There's good charter schools, and there's bad charter schools. I've seen the worst on the east coast. But I have also seen some of the best of the best," he said reflecting on his work with the law firm.
"It's humbling," Schwab said of the call from the State Superintendent. "I was shocked to get phone call from her. The fact they know I have experience in charter schools is interesting. "
He continued, "I've been in other states, but there is always something in the back of my mind, — Wyoming is better."
Schwab concluded, "If there is anything I can help improve, even in a small way, anything with the state of Wyoming, I'm absolutely all in."
"On the education side that is even more humbling of it all with all of my experience with all of the charter schools. If you can make a difference with one kid's life in any way through this approach; thats giving them a better opportuni- ty than they had."
"Then what impact did you really have on the world? You will never know until years down the line. But if that one person impacts 10 other people; you can do the math. That's always there in the back of my mind."
To learn more about Schwab's experience and work with charter organizations and his new assignment in Wyoming, listen to the full interview on SVInews.com.
Let us know what you think!
Tagged:
Charter School Authorizing Board
Denali Law
Mitchell Schwab
Superintendent Megan Degenfelder
University of Wyoming
Wyoming Department of Education