SV Health in the Top-100; plans for Alpine emergency room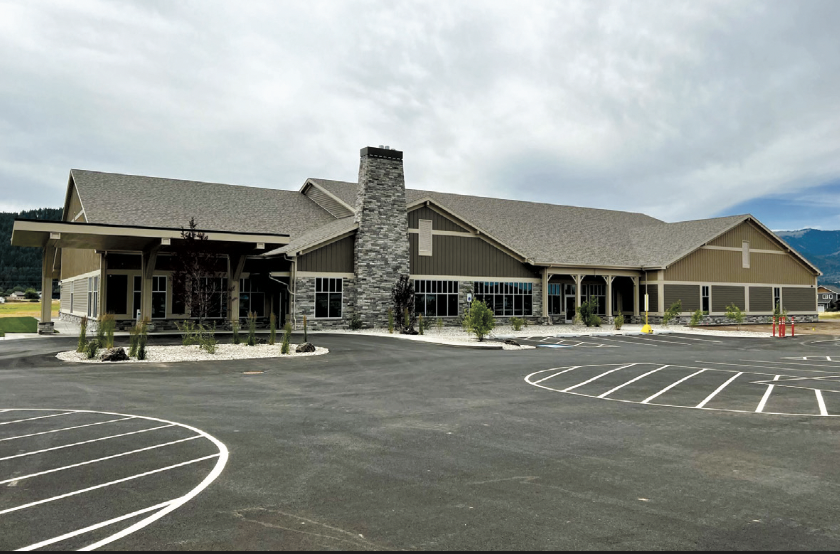 Star Valley Health now has a top national rating. Earlier in March the hospital was named as one of the top 100 Critical Access Hospitals in the nation.
Chartis Group: Healthcare Advisory Services and Analytics, a national healthcare consulting firm, designates the top 100 facilities and specifically acknowledges hospitals excelling in quality care, better outcomes and improved patient satisfaction. All of this while operating a lower cost facility when compared to similar hospitals.
SV Health CEO Dan Ordyna, was quick to acknowledge the staff with the honor. "This is a testament to the wonderful people that work here," he said in a conversation with SVI Media. "It really comes down to the people and how they work together to deliver exceptional care."
Ordyna advised the top 100 designation "highlights the fact we are headed in the right direction."
He added, "For the communities we serve, we should be pleased they have a resource readily available to them that is exceptional in many ways." Pointing to the rating system, he said, "They post up scores on patient satisfaction, they look at the cost at what takes to deliver the care and they look at quality outcomes." He continued, "You take those three major categories and you compare them with other hospitals and we are in the top 100."
Again, turning to the SV Health Staff, "I think that sometimes like any other job, you may feel like what you are doing is really important. By seeing you are part of a team that is making a big difference in the lives of others. That brings a lot of satisfaction and lot of engagement and feeling of pride that what you are doing is worth it. More people in the world need to see it that way."
Alpine improvements Ordyna said preparations continue for the addition of an emergency room at the new Alpine Clinic Star Valley Health opened in August 2022.
"We know the valley is growing and it will continue to grow, he said. "Alpine is certainly a location that has a lot of recreation. The community in Alpine needs easier access to emergency care 24-7."
Speaking of the emergency center plans, "We have 10,000 sq. ft. that is shelled out in that building. We have a design completed and are putting final work into financing. Hopefully we can begin construction of the emergency room in July of 2023."
"Time is of the essence when you talk emergency care," he said of the new emergency room. "If we can stabilize someone and get them in the right location for their healing to take place that is the best type of health care you can have."
He noted additional plans and additions for Alpine in the future. "Another aspect of the Alpine center, will be building surgical servies there. Part of that will be a hybrid room for cardiac procedures."he said. "We feel like the western Wyoming market goes to Utah and Idaho for health care but there is no reason we can't have those services close to home."
Let us know what you think!
Tagged:
Alpine Wyoming
CEO Dan Ordyna
Star Valley Health
Top 100 Critical Access Hospital