SVHS Cheer and Dance head to the Wyoming State Spirit Competition this week

Provided by SVHS Cheer and Dance
Star Valley High School Dance and Cheer teams are heading to the Wyoming State Spirit Competition this week and the All-State Teams have been announced. Star Valley Spirit Squads will be competing in the State Spirit Competition this weekend in Casper at the Ford Wyoming Center on Friday, January 27, 2023.
The SVHS Brave Cadettes are the current reigning champions and will be competing in 4A Jazz with all classifications in the same category and 4A Hip Hop this year. After an impressive showing at the 2022 State Competition placing second and third last season, cheer will compete in 4A Gameday in a large category of 12 teams competing, and 4A Coed Stunt. Both teams were moved up to 4A for all categories this year due to the increase in student size of Star Valley High School and will compete against largely populated schools.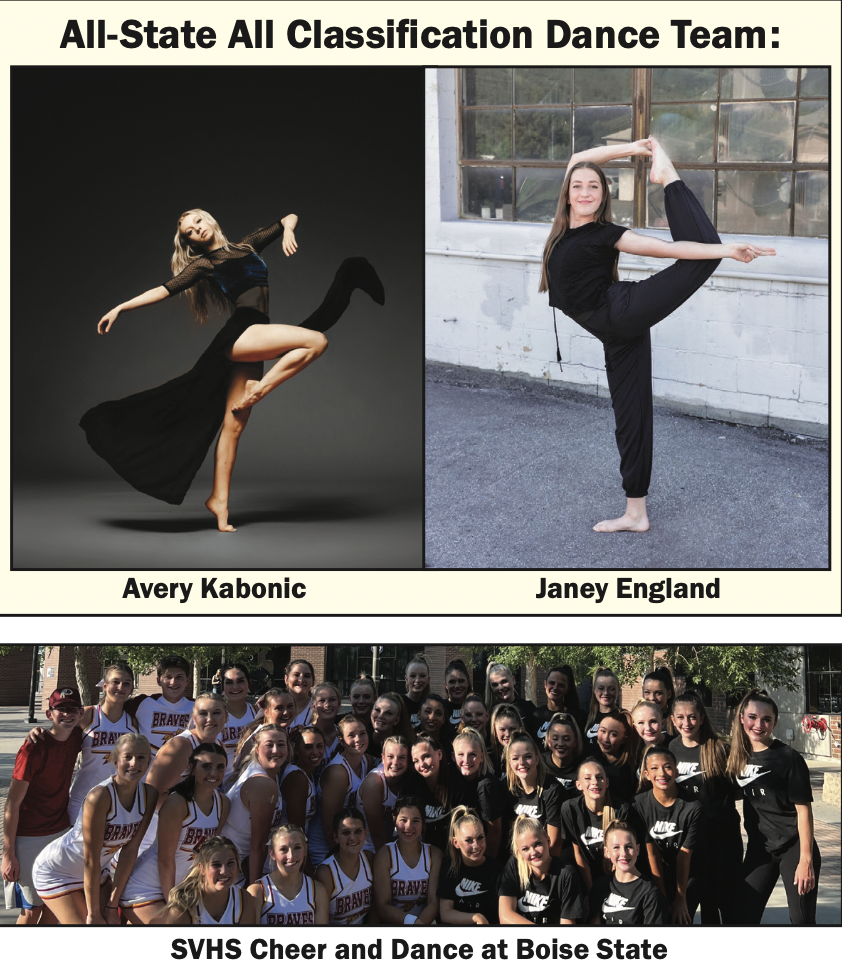 DANCE:
The Star Valley Brave Cadettes have had a momentous year working closely with the 22 time national college championship dance team, the BYU Cougarettes. Cougarette coaches, captains and the entire dance team traveled to Star Valley twice this year to work with the SVHS Dance Team on technique and state routines. They enjoyed their time and the beautiful valley so much the first time, that they returned a second time to hold their annual team retreat, staying at the home of one of the Brave Cadette dancers. The two teams forged bonds, played games, worked together in the SVHS gym and even attended the Lincoln County Fair. The Star Valley Brave Cadettes and coaches are grateful for the connections made and time spent learning from and working with the best of the best. They can't wait to put all that work together at the State Spirit Competition as they compete their routines in 4A Jazz and Hip Hop.
CHEER:
The Star Valley Cheer Team started off the state season with their world renowned choreographer, Akram (owner of World Class Cheer), who recently returned from Europe working with world-class cheer groups, flying in from California for a full three-day choreography camp to place this year's 17 state members in their competition routines. This is the third year Akram has flown in to work with SVHS Cheer, bringing his staff to do their summer stunt camp and spending downtime eating meals and hiking with the team to Intermittent Springs. He loves the valley and all its beauty… but not the snow.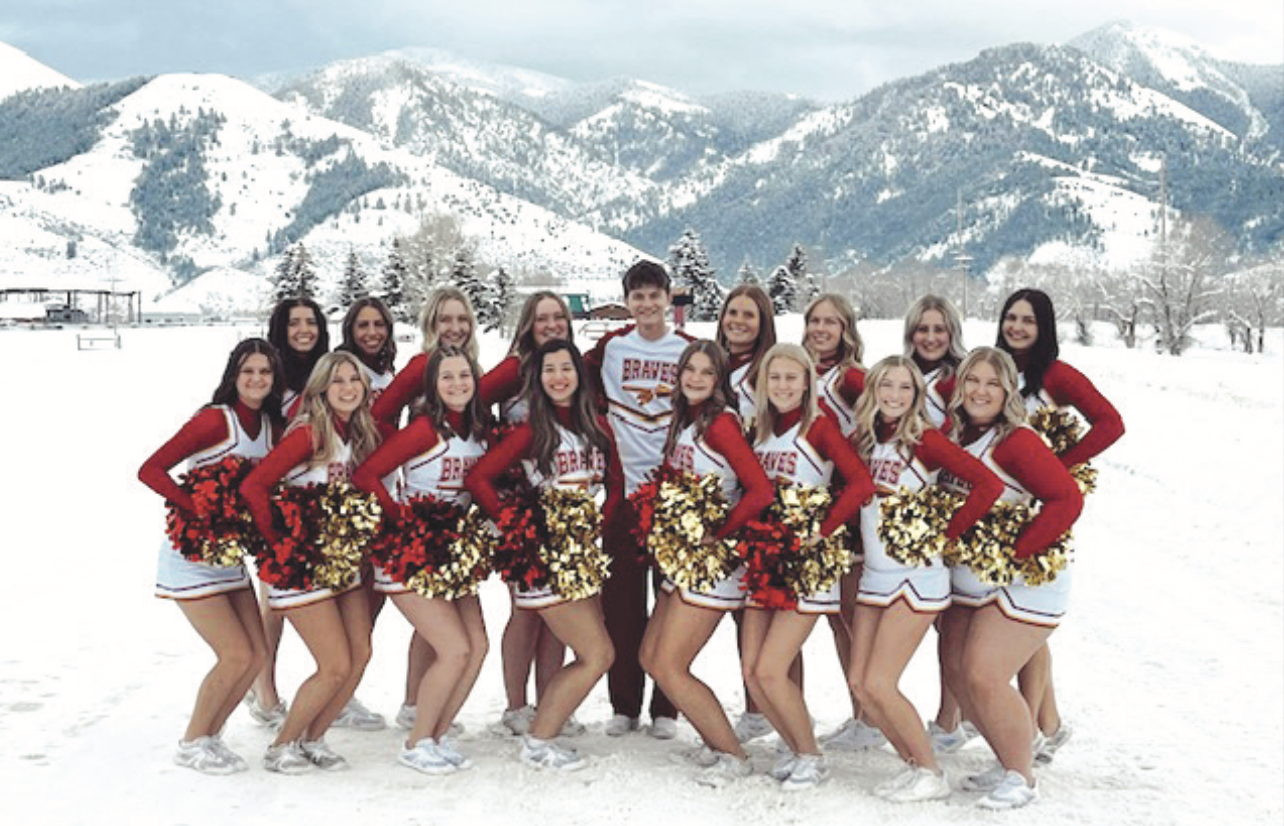 ALL-STATE:
The Wyoming State Spirit All-State Teams have been announced with 11 Star Valley High School Students making the 4A Teams. All eight cheerleaders trying out for All-State Cheer from Star Valley made the 4A team including: Ava Morgan-Senior (4 year recipient), Emma Brown-Senior (4 year recipient), Brightyn Johns-Senior, Keira Etzelmiller-Senior, Lauren Erickson-Senior, Josie Foster-Junior, Harper Sessions-Freshman. Daxton Sessions-Junior made the Co-ed division and was number three of only five males in the state to make the team. Cheerleaders were judged on two full stunts, standing and running tumbling, a jump sequence, dance and a collegiate cheer section.

Two Brave Cadette members made the All classification All-State Dance Team. In dance, all classifications are combined and the top percent in the state are named onto one team and ranked out of 1A/2A/3A/4A with 20 total dancers making the cut this year. Janie England-Senior (three year recipient) ranked 12th and Avery Kabonic-Junior (three year recipient) ranked second out of the entire state. Congratulations to all of these hard working SVHS performers!
Both spirit teams have had an unprecedented year traveling and supporting their newly crowned State Champion SVHS Football Team at two Division I college football fields. The teams cheered and performed at halftime on the infamous "Smurf Turf" at Boise State University Albertson Stadium in August War Memorial Stadium at the University Wyoming in November for the state football finals game, for the first time in SVHS history. Live Broadcast of the State Spirit Competition can be found at nfhsnetwork.com with competition beginning at 2:30 p.m. Schedules can be found on the State Spirit page of WHSAA.com.
Let us know what you think!
Tagged:
Ford Wyoming Center
Star Valley High School Dance and Cheer
Wyoming State Spirit Competition