SVHS drama students compete virtually in state competition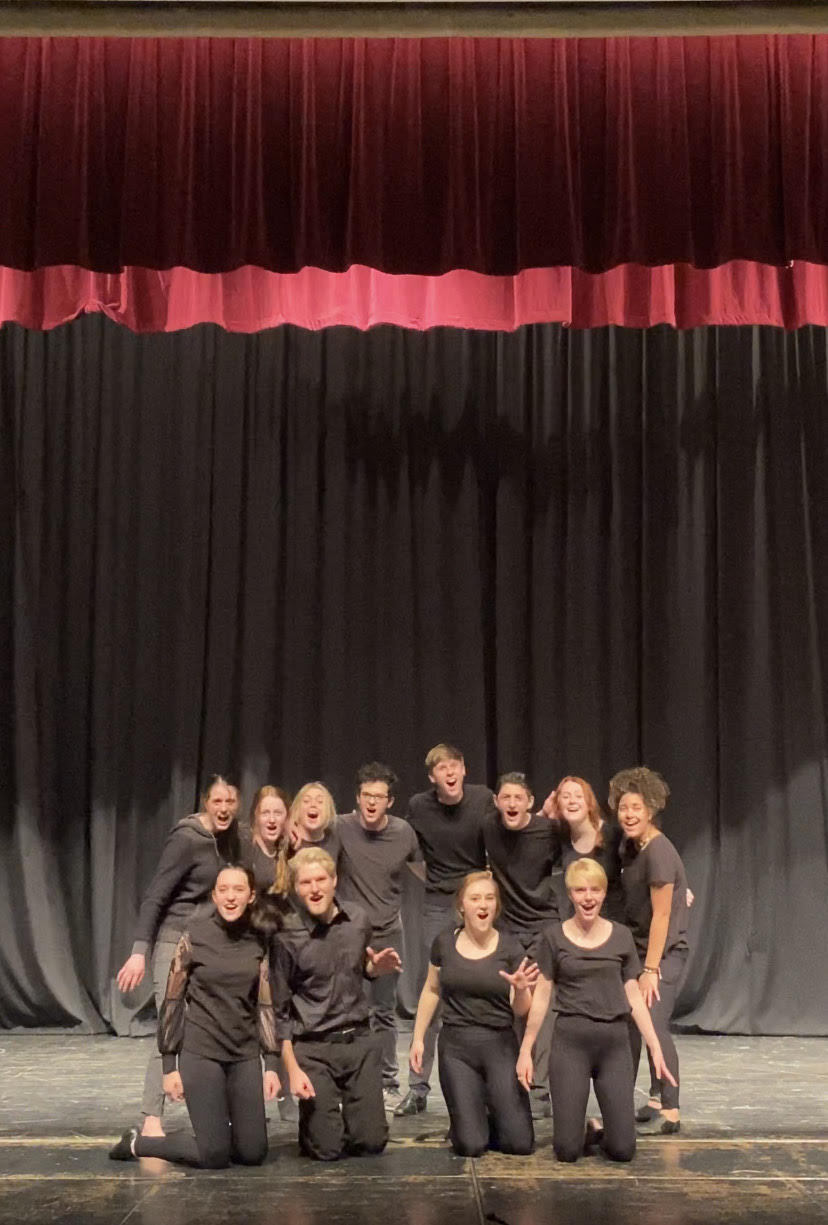 ◆ Students submitted video recordings of their performances for judging.
Star Valley High School Drama Students received word February 17, of their rankings in various categories of the 2021 Wyoming State High School Drama Competition. Students submitted video recordings of their prepared theater performances for judging in January.
Elizabeth Weiler partnered with Bailey Westover, and Kaitlin LeBeau partnered with Isabel Hinton to receive Honorable Mention in Varsity Duet Acting.
Elizabeth Weiler and Isabel Hinton also received Honorable Mention for their Varsity Monologues.
Three SVHS Musical Duet teams qualified for All-State with their submissions. Sydney Beeson submitted with Payson Robinson. Weston Stucki partnered with Robert Walker and Ki Simkins performed with Lane Oesch Miriam Kucharek and Elizabeth Crook received Honorable Mention.

In the Group Musical category, all submissions received Honorable Mentions. "Seize the Day was a full group effort." "She's in Love" featured all the girls in the club. Ben Smith, Peyson Robinson and Robert Walker performed "Sincerely, Me."
In the Solo Musical category, Ki Simkins qualified for All-State. Honorable Mention entries from SVHS included performances by Weston Stucki , Norrah Nielsen and Robert Walker.
Kaitlin LeBeau earned All-State status with her Varsity Theater Marketing submission.
"These kids are awesome," said Lynzi McAdams, SVHS Drama Coach. "They worked so hard to learn all the choreography and music. Although it wasn't what we expected, it being online and everything.. the kids still put in 110%. I am so proud of them!"
Students who qualified for All-State are invited to attend the All-State conference this summer.