SVI Radio Interview-Nov. 20: Sen. Dan Dockstader, Legislative Report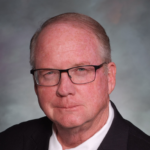 Wyoming State Senator Dan Dockstader stepped into the SVI Radio studio to discuss the legislative work he has been involved in over the course of the year. Dockstader touched on property taxes, energy and healthcare.
.
Let us know what you think!
Tagged:
Senator Dan Dockstader
Wyoming Legislature