SVI Radio Interview-Oct. 17: Rep. Scott Heiner, HD18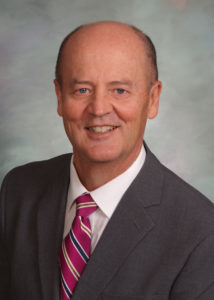 Representative Scott Heiner (R-HD18) called into the Weekday Wakeup on SVI Radio to discuss the legislative work he has been involved with during the summer and fall months. Rep. Heiner serves as the Chairman of the Select Federal Natural Resource Management Committee and is a member of the House Minerals, Business & Economic Development and CSG West – Energy & Environment committees.
During the interview, Rep. Heiner touched on the BLM designation of 1.8 million acres in western Wyoming, use of coal for energy production and property taxes.
.
Let us know what you think!
Tagged:
BLM
Bureau of Land Management
Business & Economic Development
CSG West - Energy & Environment
House Minerals
Representative Scott Heiner
Select Federal Natural Resource Management Committee
Wyoming Legislature