SVR Fox Run Park, site of Arbor Day Celebration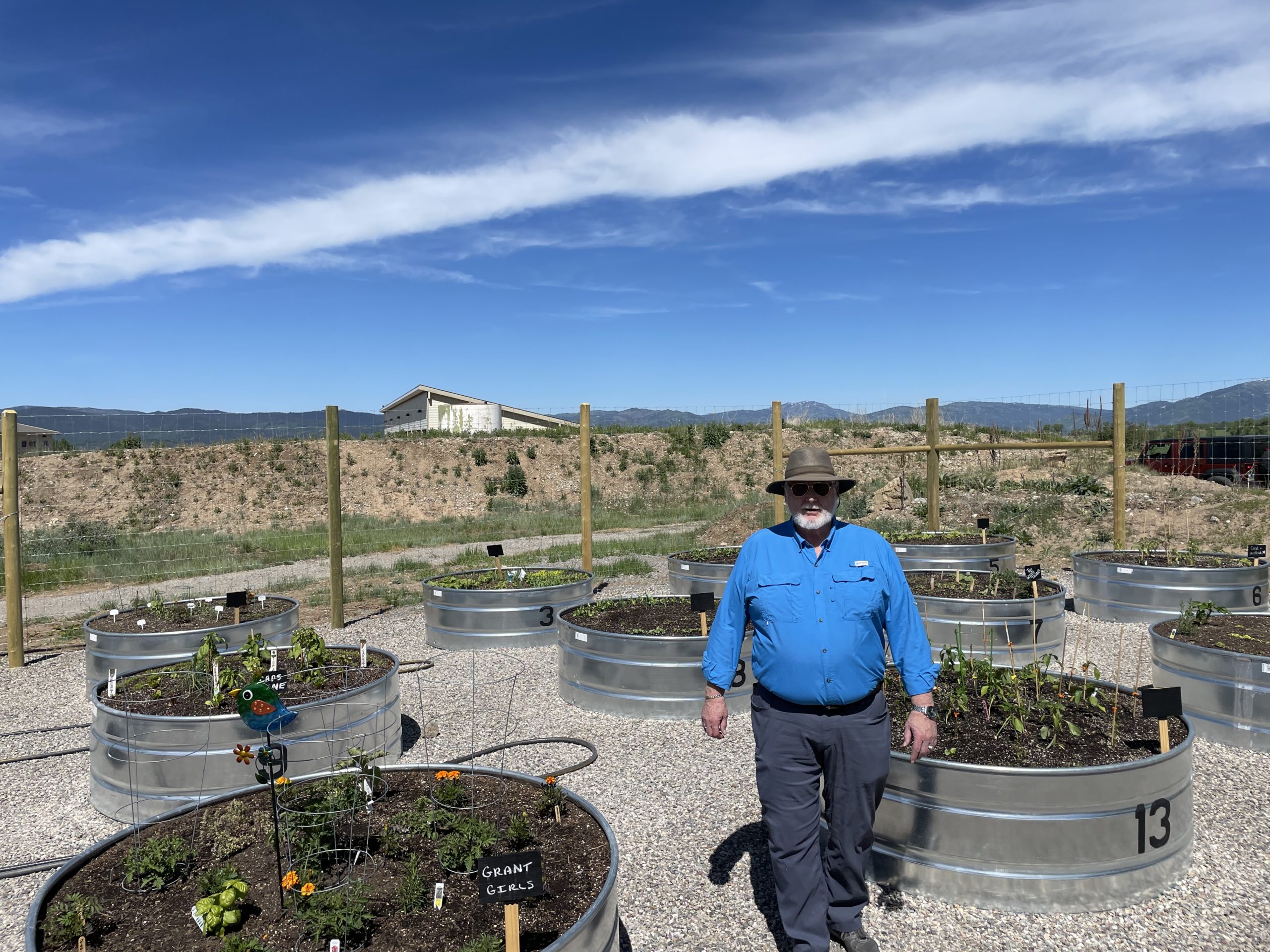 ◆ Improvements planned for community park.
The Town of Star Valley Ranch continues to develop the land in the community to accommodate families. As part of the improvements several trees were planted Saturday, June 12, at Fox Run Park as part the community's 11th annual Arbor Day Celebration. The event is coordinated by the Star Valley Ranch Natural Resource Board. Greg Greenhoe serves as chairman of that board.
The new trees were planted next to a new dog park and what will become a children's playground in the future.

Star Valley Ranch Town Councilman Taylor Ellis serves as the liaison to the Star Valley Ranch Natural Resource Board. Working with that board, he reported the council agreed earlier this year to continue making improvements in that part of the incorporated town. "The town council in January approved a new plan for the entire Fox Run Park area," Councilman Ellis explained. In addition to the dog park, he said, "We have added the crop circles, which is a 15-unit area for town residents to plant gardens."
He noted a specific area that will be fenced and landscaped to accommodate a children's playground. "Families in the Town of Star Valley Ranch can come and let their dogs play, work on their garden and let their kids play on the playground equipment, he said of the Fox Run Park improvements.
Councilman Ellis brings 46 years of experience to the community. His professional career has included high education, designing resorts and state parks and working with natural resources.
Let us know what you think!
Tagged:
Arbor Day Celebration
Fox Run Park
Town of Star Valley Ranch