(Video) – Swift Creek Canyon Road open, trail closed due to mudslide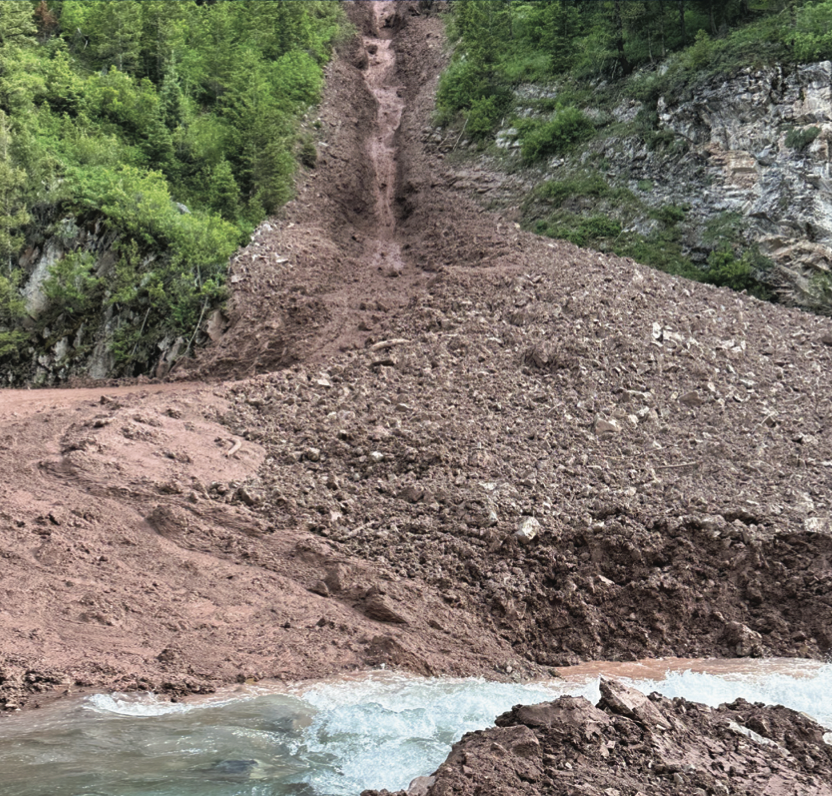 A mudslide that occurred the week of June 12 continues to move and cause problems below the intermittent spring up Afton's Swift Creek Canyon. Afton Mayor Jeff Jensen said he expects the road up the canyon to remain open, however the lower hiking trail has been closed by the Forest Service and will probably remain closed "for a little while."
"Water continues to flow over the trail from the pond created by the slide," Jensen said. "Not only would it be a mess to walk through, the slide is still slowly moving which creates a safety hazard for those walking below." Jensen said the land should stabilize with dry weather, however rain remains in the forecast at times during the week.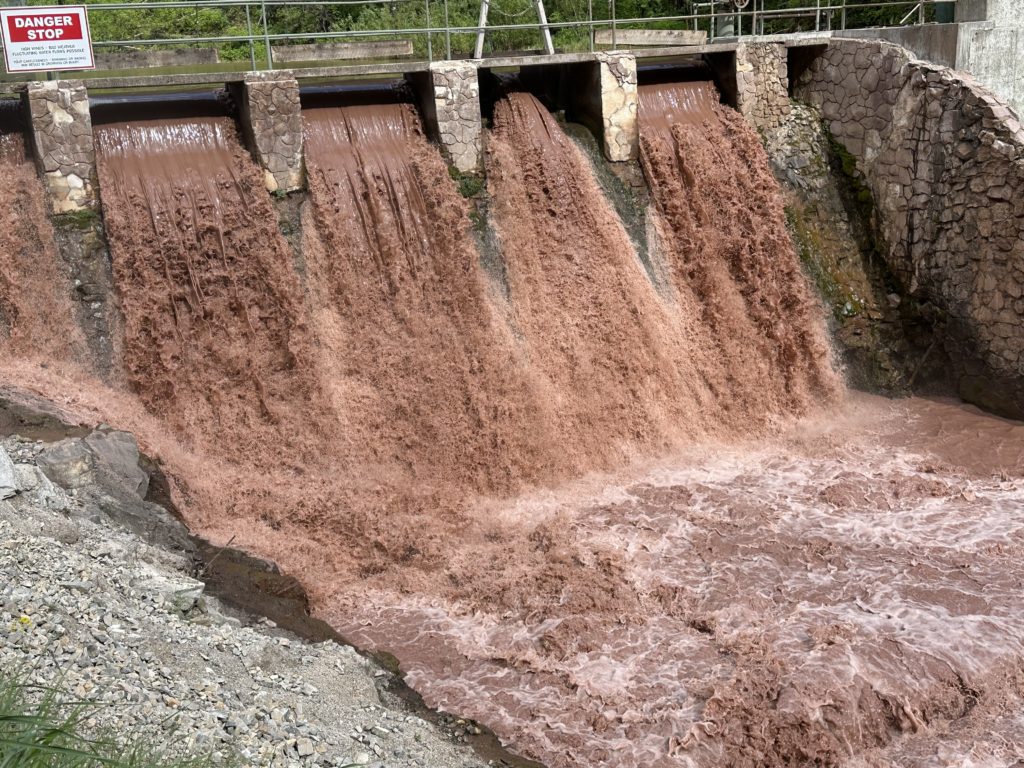 While the lower walking trail is closed, the upper trail to the spring will remain open, which is more commonly used for horses and motorcycles.
While the slide did uncover a portion of the town's water line that runs from the spring, Mayor Jensen said the line has not been damaged and is still in operation. Crews are continually monitoring the situation and testing for any issues. When the slide does stop moving, the Town of Afton will need to uncover the water line to visually inspect for any damage, according to Mayor Jensen.
SVI Media has reached out to the Forest Service for comment on the slide, but the calls have not been returned.
Let us know what you think!
Tagged:
Afton Wyoming
Mayor Jeff Jensen
Swift Creek Canyon