Technical Education Center ceremony held with SVHS homecoming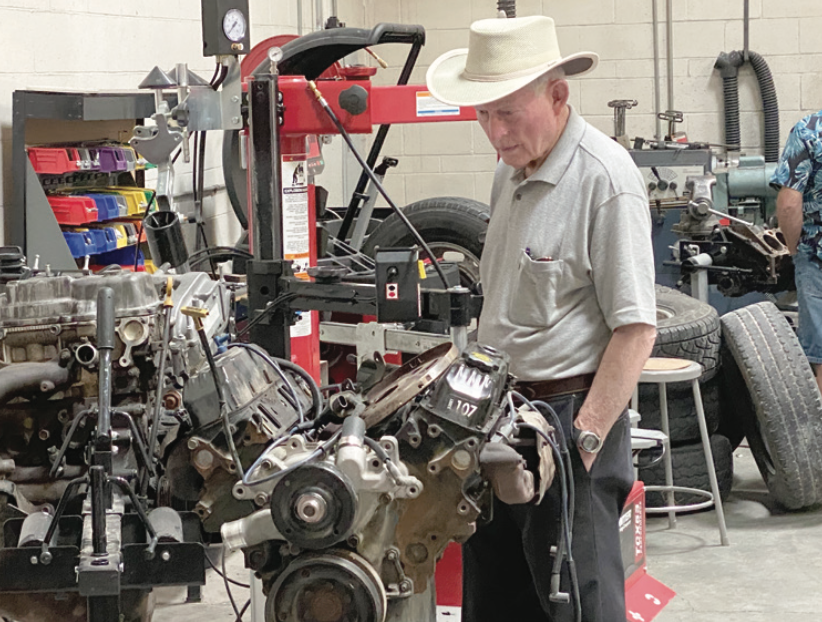 ◆ Open house will be Friday, Oct. 9, 3:30 to 4:30. Ribbon cutting at 3:30.
The new Star Valley High School Technical Education Center will formally be opened with a ribbon cutting ceremony and Open House, Friday, Oct. 9, as part of the 2020 Homecoming activities.
The public is invited to attend the program at 3:30 p.m. The automotive and construction technical center is located at the south end of SVHS.
An open house will follow the program and continue until 4:30 p.m. Parking is available at the south-east corner of the main SVHS parking lot.
The ceremony comes as the Lincoln County School District No. 2 Foundation celebrates the organization's 20th anniversary.
"When we first put this into place, the focus was on scholarships," LCSD2 Foundation Director Ashley Cranney said of the foundation. "Since then it has grown into a program focusing on the students from early education to graduation."
From a start with scholarships, the foundation now includes extensive reading programs, early childhood education and student meal programs. And, most recently the foundation served as the base for fundraising with the new technical center.
In addition to Alan Stauffer and Jim Wheeler coordinating fundraising with the SVHS Class of 1963, key donations for the technical center came from Kayland and Ralph Call. Both are SVHS alumni and they toured the new technical center earlier this year.
"At the time I graduated, no one could stay here because there wasn't any opportunities here," Kayland, a retired Delta Airlines pilot said. "This is the time for people to get serious about a skill, while in high school. This is the time to make that opportunity available to them."
He added, "I look at this and say, 'you're ahead of the curve and you are leading the crowd. There will be followers all over the country following this.' "
Kayland concluded, "This is a good investment. The future is our youth."
Ralph called the technical center a good start. "Had this kind of program been available to me, I would have spent my time here before I went to college and I could have worked at a higher paying job."
Ralph, who owned a construction company in Utah, added, "We need technical skills and computers and all of those things, but we need skills on how you build a house and fixing a car. There's not many of those around anymore. There is a real need in our society and our economy for people that have the skills they are teaching right here."
Ralph concluded, "I want to do some more, but this is a wonderful start. This connects alumni with the students that are currently here."
SVHS Principal Jason Horsley expressed appreciation to the class of '63 and the Calls. "When we started this, we didn't ever think it would be this kind of project, so we can't thank them enough. We actually have an extra bay in this shop because of the class of 63's work."
Horsley concluded, "The impact [on students] will be immeasurable."
Tagged:
LCSD #2
Star Valley High School Technical Education Center