Thayne Fire Department responds to Ranch blaze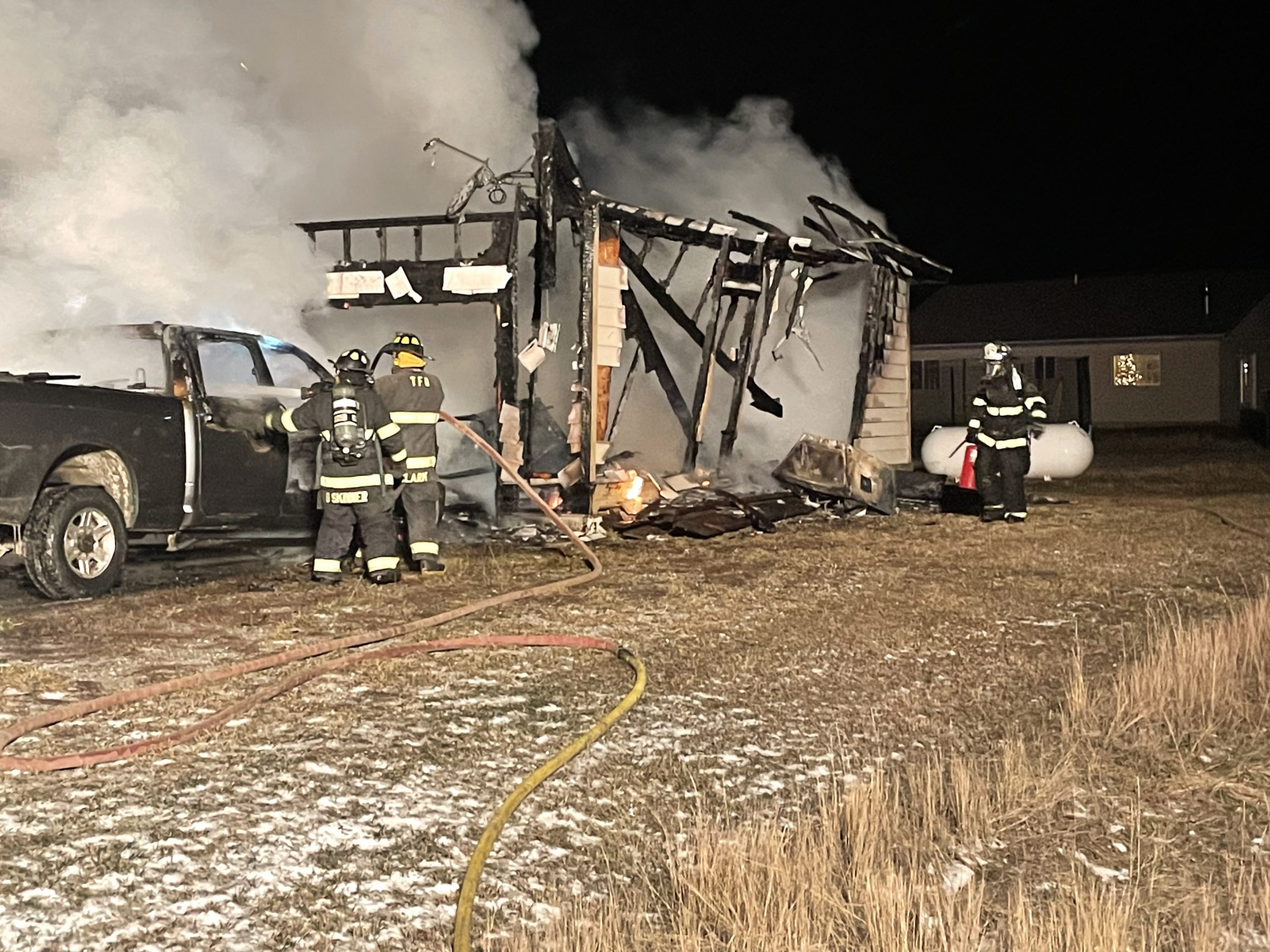 The Thayne Volunteer Fire Department was dispatched to a house fire in Star Valley Ranch Friday, December 10. Fire Chief Toby Merritt told SVI News that the call came in at around 10:00 p.m. for a home on fire at the intersection of Lilac Drive and Sage Way.
Upon arrival the home's garage was fully engulfed in flames, along with nearly 1/2 of the house. According to Merritt crews had the fire under control by roughly 10:45 p.m. followed by mop up.
The residents of the home were transported to Star Valley Health as a precaution in case of smoke inhalation. The cause of the fire remains under investigation.

Let us know what you think!
Tagged:
Fire Chief Toby Merritt
Thayne Volunteer Fire Department