Thayne gearing up for growth in 2022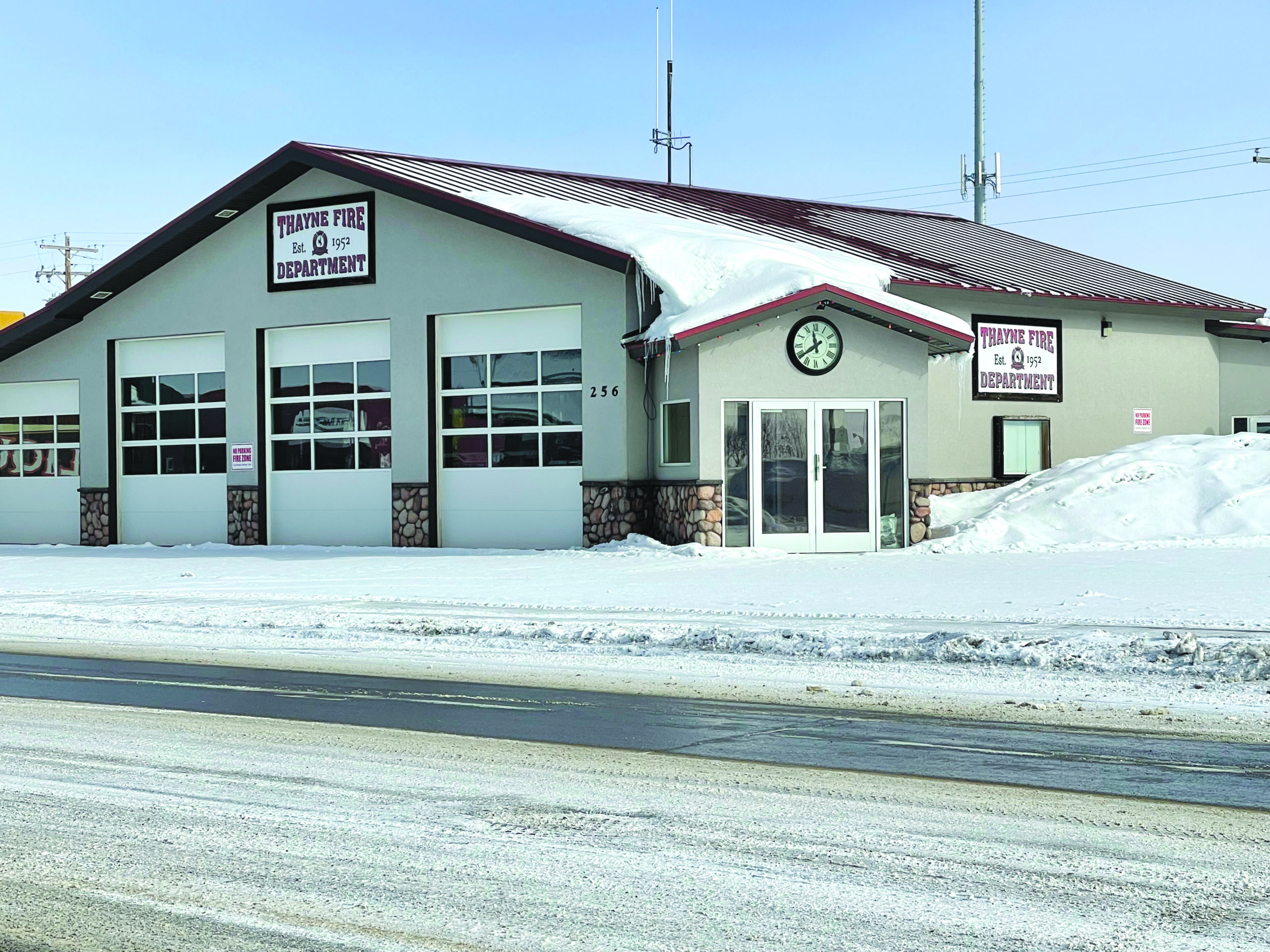 ◆ Subdivision plans may include over 80 in location and up to 200 hundred in at another site.
The Town of Thayne is moving into 2022 with a major subdivision developments, plans for a new fire department building and improvements associated with the town parks and recreational fields.
"We have several subdivisions, small and large," Thayne Mayor Devin Simpson said in an interview with SVI Media. "We have a developer wanting to put in potentially up to 170 to 200 single family homes."
The development would be located within the town's municipal limits and preparations may extend beyond the coming year.
In addition the mayor noted another 87 homes are planned as the Meadows at Star Valley Subdivision as that project moves into a the second phase of planning and preparation.
Mayor Simpson advised the town is working with an engineering firm to ensure the infrastructure plans are in place as the community moves forward with the development.
"With all of this potential growth we are making sure our water and sewer [have] capacity," explained the mayor. "We have Sunrise Engineering helping us to see what the future holds because as these types of developments going in, we could triple the size of Thayne. It won't happen overnight, but it could triple the size. Sunrise is working on that and a road master plan to know the specifics."
Thayne is also working with the Mid Valley Fire District on plans to construct a new fire department building north of the community on U.S. Highway 89.

"We have the architectural renderings and we are getting real close," the Mayor noted in his report with SVI. "We hope to put that on the north end of town near the sewer property. We are in the early stages of that. The current building is great for now, but the need is rising."
The mayor noted the existing structure limits the size of the fire fighting equipment that can be ordered in the future.
"They have outgrown their current facility," he said.
We are working really close with the Mid Valley Fire District. Lance Skinner is the president of that board."
The major continued, "We are working on a plan for future growth so they are taken care of in the future and fire is taken care of the mid valley area."
Additional plans for 2022 include upgrading the irrigation system for the town parks and recreational fields. A 50-percent matching grant will address sprinkler system replacement.
The town will also expand community celebrations such as the Independence Day activities. This may include permanent poles on each end of the community for flag placements for that holiday and possibly others events.
"We look to keep growing that, and keep bringing people here to enjoy this beautiful area."
The mayor concluded, "Things are great".
Let us know what you think!
Tagged:
Devin Simpson
Meadows at Star Valley Subdivision
Mid Valley Fire District
Sunrise Engineerling
Town of Thayne
U.S. Highway 89