The magic of "Cinderella" comes to SVHS this weekend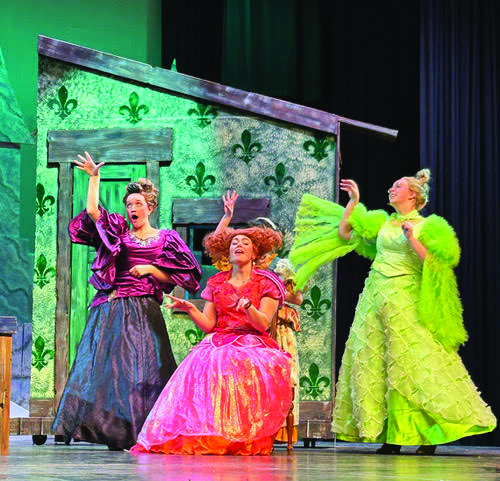 ◆ Guests of all ages are welcome to attend dressed as their favorite prince or princess.
Star Valley High School Theater is producing Rodger's and Hammerstein's beloved musical "Cinderella" this weekend in the SVHS auditorium.
Curtain time is 7 p.m. on Thursday, Friday and Saturday, March 16-18, with a matinee at 1 p.m. on Saturday.
"I saw this show on a small stage a few years ago and fell in love with it," exclaimed show director and choreographer Tami Nielsen, in an interview with SVI News last week. "I knew right then that if I ever got to choose, this would be the show. Cinderella is magical, beautiful, and the theme of the show is kindness and forgiveness. What could be better than that!"
The "Cinderella" cast has been rehearsing every school day since January 3. With nearly 80 cast members costumed in imaginative attire, the stage is sure to dance with a kaleidoscope of brilliant color and romance.
"Everything about this show is ambitious," added Nielsen. "The music, the dancing, the costuming, the set. Students have been working extra hard this year on vocals and especially dancing. With nearly 80 kids on stage, it's important to me that everyone's family sees them on the stage. It's pretty impressive when they can all do the same moves all together! I've felt lucky to work with such a large group of really great kids that all want to do their best to make this an exciting show."
Cast members aren't the only individuals investing significant time and talent into the production. "Once the kids leave rehearsal for the day, then the set builders and painters come in and do their work.
They have put in long hours to create a beautiful stage! The costume designers have also worked overtime to clothe nearly 80 kids along with some surprises that we don't want to reveal just yet. Be prepared to be delighted by the costumes you see on stage!"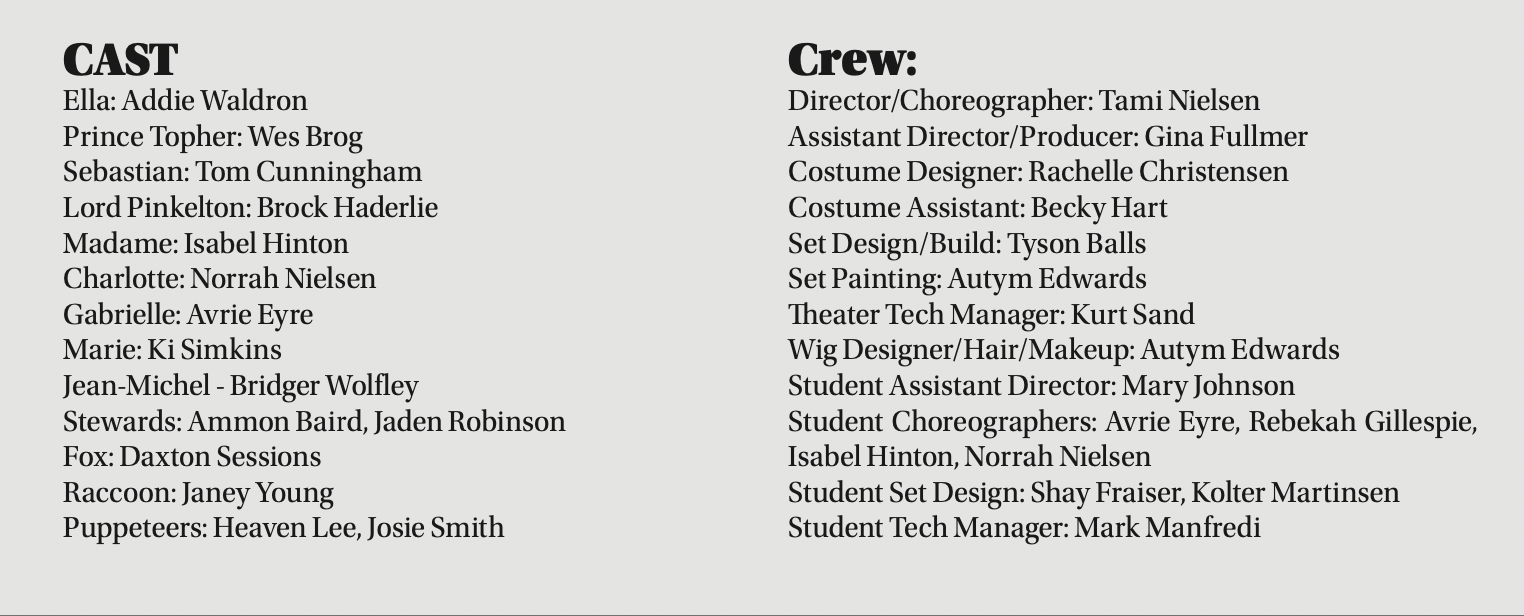 SVHS has a tradition of excellence in all activities, and the annual musical
follows that tradition. "Everything about this show is magical. I'm so grateful to work not only with the cast and ensemble, but with the most amazing adults who have all shared my vision on what this show can be. Audiences will be glued to the stage not wanting to miss a minute of the magic! This show is absolutely family friendly and appropriate for all ages! We would love to see all the young princes and princesses of the kingdom in our audiences. We totally encourage young and old to come dressed as their favorite prince or princess! You will laugh, cry, and leave feeling happy!"
As always, admission is free, but donations are gladly accepted at the door.
Let us know what you think!
Tagged:
cinderella
Rodgers and Hammerstein
Star Valley High School Theater
Tami Nielsen