Three more weeks for canyon construction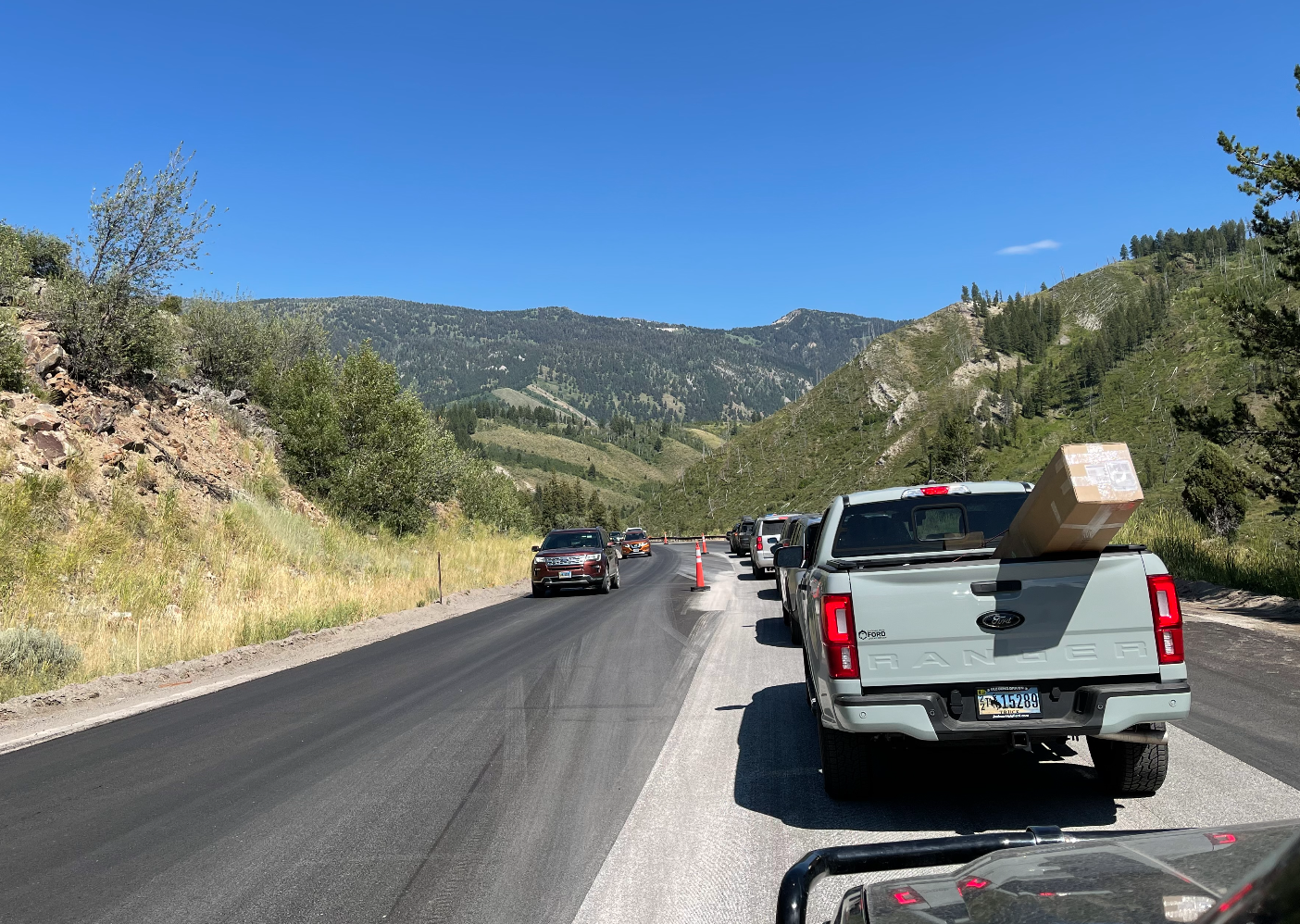 Major road construction projects have hampered commuters and tourists alike this spring and summer as crews work to try and battle through supply and manpower issues.
On US 89 through the canyon between Alpine and Hoback, Avail Valley Construction has been paving the section and making progress.
"Right now they have completed the main lift of asphalt and are doing the grinds and that can take a couple of weeks," stated Darrin Robinson, Resident Engineer for the Wyoming Department of Transportation (WYDOT) based out of Afton. "We are looking at about three more weeks of construction there."
Meanwhile the Etna-North project has seen paving taking place just south of Alpine as they make their way to McCoy Creek.
"We're still working on the first two-mile reconstruction area," Robinson said. "Everything on the west side of the road has been completed. They are now working on the east side of the road and will be concentrating on that stretch for the next week or two."
A full-depth reclamation (FDR) will potentially begin next week as crews will be utilizing milling machines to work their way south to Etna. Robinson added that while the FDR takes place between Ames Hill and Etna, the hot plant which feeds the paving will move to the Cokeville area.
"The hot plant has left to do a project down by Cokeville and they will be back in about three weeks," he said. "It takes a little bit to get out ahead of the FDR. Then we'll bring them back."
Once the hot plant returns, paving should be able to make good progress.
"They paved about two miles in four days," Robinson added. "That kind of gives you an idea of how fast it can go."
A project will also start on 189 and US 30 outside of Kemmerer.
"That's a combined job for Kemmerer," Robinson concluded. "They [started milling] Tuesday and they are doing a test strip on August 8."

Let us know what you think!
Tagged:
Alpine Wyoming
Avail Valley Construction
Hoback Junction
Snake River Canyon construction
U.S. 89