Three people injured following UTV accident near Indian Creek
Three people and a dog were injured in a UTV accident on Saturday, August 26th in central Lincoln County.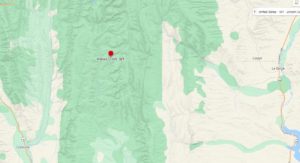 The Lincoln County Search and Rescue in Kemmerer/Diamondville said they were called to the area at approximately 6:00 p.m.  Three occupants and a dog were treated for injuries sustained from the accident. One occupant was air-lifted from the scene, while the other two were transported via ambulance to South Lincoln Medical Center. Lincoln County Search and Rescue stated that one of the patients who had been taken to SLMC was later air-lifted to a trauma center. No details on how the accident occurred or the condition of the patients was provided.
"We wanted to say thank you to all the multi agencies that were involved," stated Lincoln County Search and Rescue in a social media post. "It took everyone to make this rescue a success and to get the help that all these individuals needed. You all are special people that this community needs in their back pocket."
Let us know what you think!
Tagged:
Indian Creek
Lincoln County Search and Rescue
South Lincoln Medical Center