Tincup Fire now at 262 acres
Officials with the Caribou-Targhee national forest are monitoring the Tincup Fire just outside of Soda Springs.
"Over the last several days, the Tincup fire grew to 262 acres," the forest service noted. "Increased temperatures, low humidity and active winds all contributed to the growth. Over the next few days, critically low humidity values are anticipated Wed. afternoon and evening across most of the fire area, although winds will be modest. For the rest of the week and upcoming weekend, the entire region will transition into an increasingly moist and active weather pattern. Shower and thunderstorm activity is expected to increase from Thursday afternoon into Friday ahead of a low pressure system and cold front that will tap into monsoonal moisture from the south. There is some potential for scattered thunderstorm coverage Thursday night and Friday before the front moves through. After a brief break Saturday, a stronger low pressure system will bring the potential for thunderstorms, widespread wetting rains, and wind Saturday night into Monday."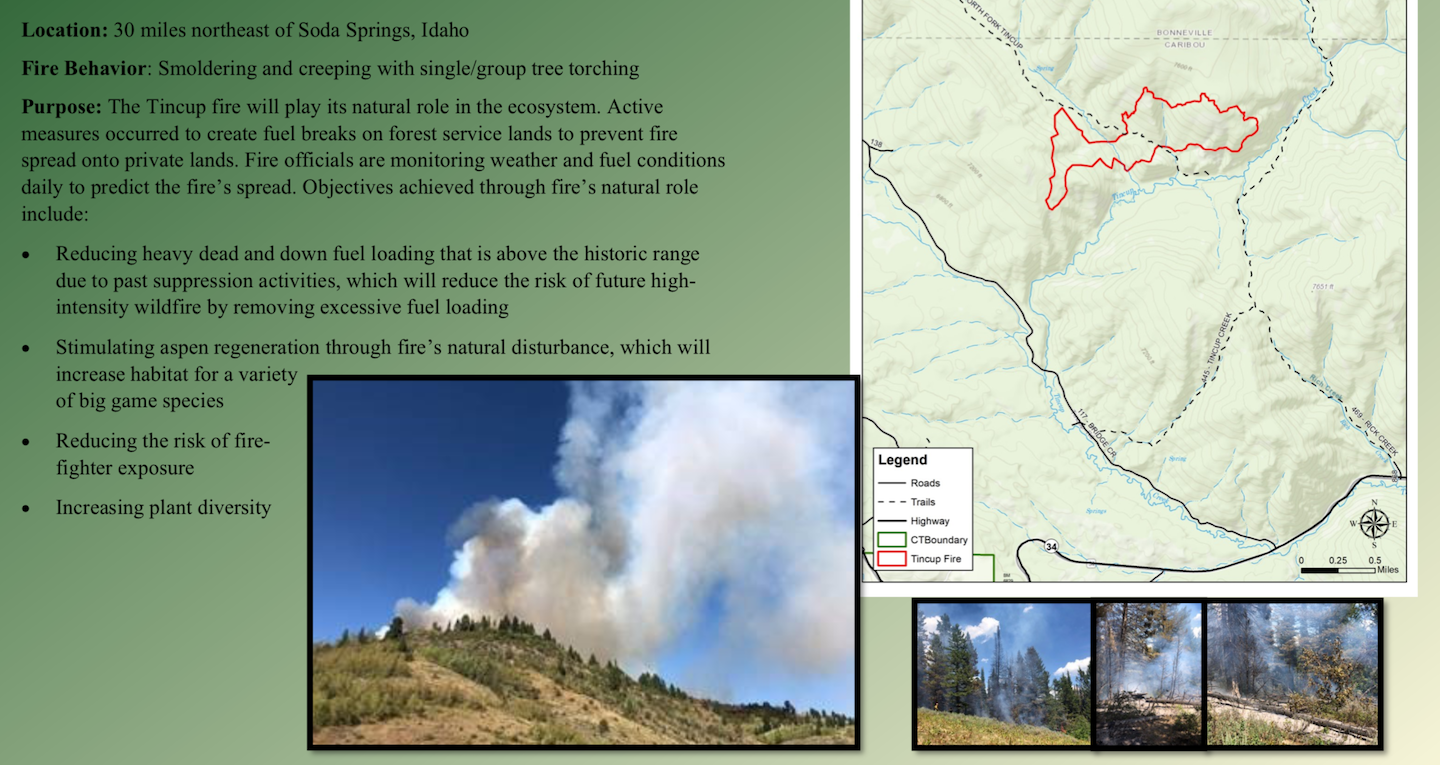 Let us know what you think!
Tagged:
Caribou-Targhee National Forest
Tincup Fire