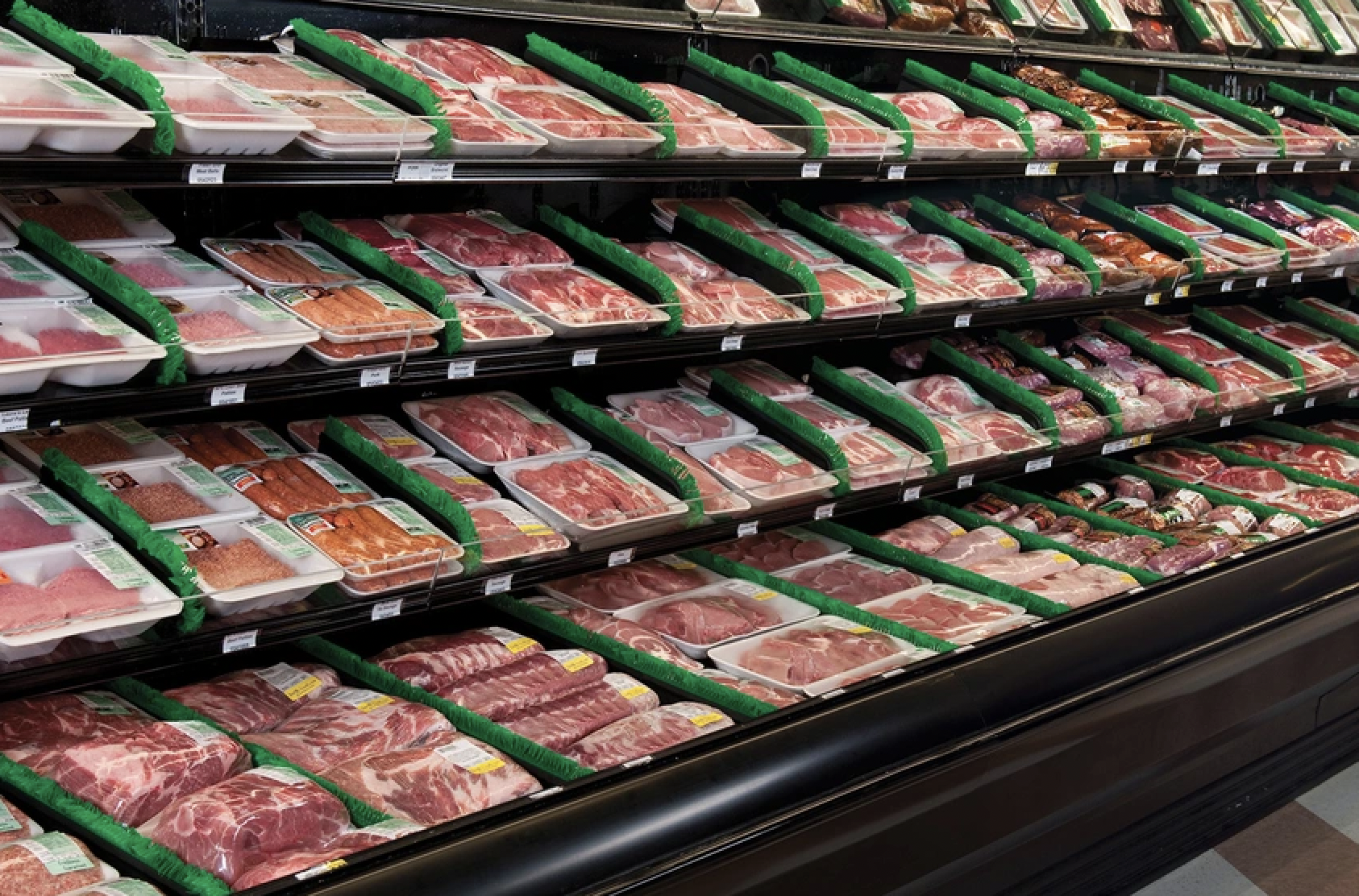 The U.S. Department of Agriculture (USDA) is announcing the appointment of 21 new members and nine returning members to the National Advisory Committee on Microbiological Criteria for Foods (NACMCF). The purpose of the committee is to provide impartial scientific advice and recommendations to federal food safety agencies that assures the safety of foods.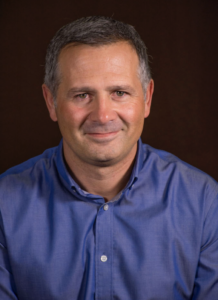 Among those new appointees was Dr. Bledar Bisha of the University of Wyoming. According to information provided by UW, Dr. Bisha is an Associate Professor in Food Microbiology. His interests lie in conducting applied and basic research in food safety microbiology benefiting general consumers, public health, and the food industry. Specific research interests include the development of effective control and detection strategies for foodborne pathogens, understanding the ecology of these pathogens, multi-omics approaches to understand microorganisms, microbial source tracking, microfluidics, and the study of microorganisms at the single cell level.
Members of the committee are chosen based on their expertise in microbiology, risk assessment, epidemiology, public health, food science and other relevant disciplines. One individual affiliated with a consumer group is included in the membership of the committee and five members are federal government employees representing the five federal agencies involved in NACMCF. The activities of NACMCF are carried out, in part, by subcommittees that are focused on specific areas being considered by the full committee.
"NACMCF members bring a wealth of expertise and dedication to the critical mission of ensuring the safety of our nation's meat and poultry products," said Agriculture Secretary Tom Vilsack. "Their contributions will help us continue to strengthen our nation's food supply and protect the health and well-being of American consumers."
NACMCF has made important contributions to a broad range of critical food safety issues. The committee reports provide current information and scientific advice to federal food safety agencies and serve as a foundation for regulations and programs aimed at reducing foodborne disease and enhancing public health. Federal food safety agencies involved with NACMCF are USDA's Food Safety and Inspection Service (FSIS), the U.S. Department of Health and Human Services' Food and Drug Administration (FDA) and the Centers for Disease Control and Prevention, the Department of Commerce National Marine Fisheries Service, and the Department of Defense Veterinary Services.
The newly appointed NACMCF members to serve a two-year term are:
Dr. Bledar Bisha. University of Wyoming, Laramie, Wyoming
Dr. Heather Carleton. Centers for Disease Control and Prevention, Atlanta, Georgia
Dr. Anna Carlson. Cargill Protein, Wichita, Kansas
Dr. Hayriye Cetin-Karaca. Smithfield Foods, Springdale, Ohio
Dr. Ben Chapman. North Carolina State University, Raleigh, North Carolina
Dr. Vik Dutta. bioMérieux, Chicago, Illinois
Dr. Larry Figgs. Douglas County Health Dept., Omaha, Nebraska
Dr. David Goldman. Groundswell Strategy, Arlington, Virginia
Dr. Michael Hansen. Consumer Reports, Yonkers, New York
Dr. Arie Havelaar. University of Florida, Gainesville, Florida
Dr. Ramin Khaksar. Clear Labs, San Carlos, California
Lieutenant Colonel Noel Kubat. Department of Defense, U.S. Army Veterinary Corps, Fort Knox, Kentucky
Dr. KatieRose McCullough. North American Meat Institute, Washington, D.C.
Dr. Indaue Giriboni de Mello. Newman's Own, Westport, Connecticut
Dr. Eric Moorman. Butterball, LLC, Garner, North Carolina
Dr. Abani Pradhan. University of Maryland, College Park, Maryland
Mr. Shivrajsinh Rana. Reckitt, Parsippany, New Jersey
Dr. Marcos Sanchez Plata. Texas Tech University, Lubbock, Texas
Dr. Kristin Schill. University of Wisconsin – Madison, Madison, Wisconsin
Dr. Nikki Shariat. University of Georgia, Athens, Georgia
Dr. Abigail Snyder. Cornell University, Ithaca, New York
The returning NACMCF members are:
Dr. Yaohua (Betty) Feng. Purdue University, West Lafayette, Indiana
Ms. Janell Kause. U.S. Department of Agriculture, Food Safety and Inspection Service, Washington, D.C.
Dr. Elisabetta Lambertini. Global Alliance for Improved Nutrition, Washington, D.C.
Ms. Shannara Lynn. U.S. Department of Commerce, National Seafood Inspection Laboratory, Pascagoula, Mississippi
Dr. Maxim Teplitski. International Fresh Produce Association, Washington, D.C.
Dr. Bing Wang. University of Nebraska – Lincoln, Lincoln, Nebraska
Dr. Benjamin Warren. Food and Drug Administration, Center for Food Safety and Applied Nutrition, College Park, Maryland
Dr. Randy Worobo. Cornell University, Ithaca, New York
Dr. Teshome Yehualaeshet. Tuskegee University, Tuskegee, Alabama
See the full list of NACMCF members.
NACMCF will hold a virtual public meeting of the full committee and subcommittees from November 14, 2023, to November 16, 2023. In addition to welcoming the new members, the committee will introduce a new charge from FSIS on genomic characterization of pathogens and continue working on the response to the FDA's charge on Cronobacter spp. in Powdered Infant Formula. More details about NACMCF charges are available on the FSIS website. You may also register to attend the NACMCF meeting, on FSIS' website.
Background
NACMCF was established in 1988 in response to a recommendation of the National Academy of Sciences for an interagency approach to microbiological criteria for foods and in response to a recommendation of the U.S. House of Representatives Committee on Appropriations, as expressed in the Rural Development, Agriculture, and Related Agencies Appropriation Bill for fiscal year 1988. NACMCF provides impartial scientific advice and recommendations to the Secretary of Agriculture and the Secretary of Health and Human Services on public health issues relative to the safety and wholesomeness of the U.S. food supply, including development of microbiological criteria and review and evaluation of epidemiological and risk assessment data and methodologies for assessing microbiological hazards in foods. The committee also provides scientific advice and recommendations to the Centers for Disease Control and Prevention and the Departments of Commerce and Defense. More information on NACMCF is available on the FSIS website.
USDA touches the lives of all Americans each day in so many positive ways. In the Biden-Harris Administration, USDA is transforming America's food system with a greater focus on more resilient local and regional food production, fairer markets for all producers, ensuring access to safe, healthy, and nutritious food in all communities, building new markets and streams of income for farmers and producers using climate smart food and forestry practices, making historic investments in infrastructure and clean energy capabilities in rural America, and committing to equity across the Department by removing systemic barriers and building a workforce more representative of America. To learn more, visit www.usda.gov.
Let us know what you think!
Tagged:
Agriculture Secretary Tom Vilsack
Dr. Bledar Bisha
National Advisory Committee on Microbiological Criteria for Foods (NACMCF)
U.S. Department of Agriculture
University of Wyoming