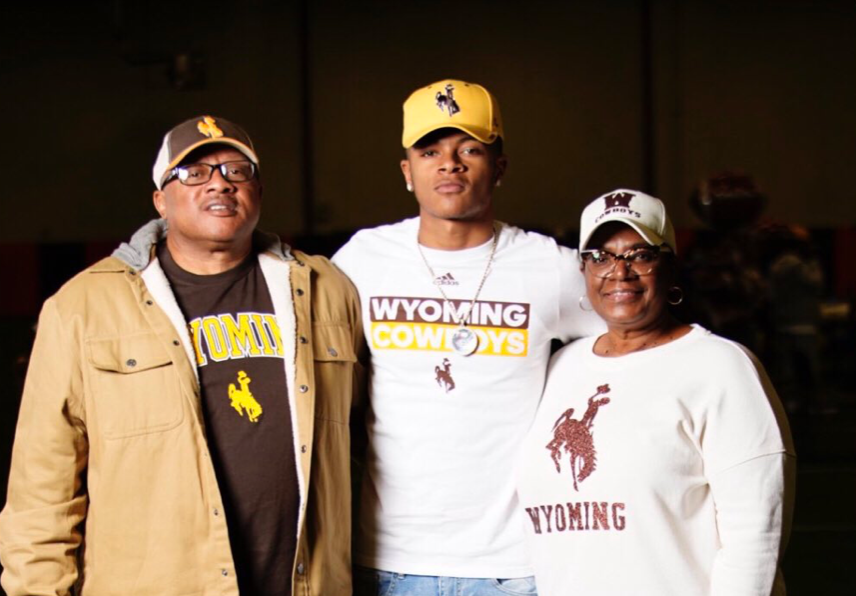 CASPER (WNE) — A member of Wyoming's 2021 football recruiting class was shot and killed at a Dallas-area hotel over the weekend.
Police responded to a shooting call at approximately 1:35 a.m. Central Time on Sunday at the Hawthorn Suites near the Dallas Love Field Airport, where they learned Tony Evans Jr. had been shot inside room 221. Evans was transported to a hospital and later pronounced dead, according to the Dallas Police Department.
Evans was 17 years old.
The Dallas Morning News, which first reported the incident, reported there was another victim in stable condition. Police did not identify that person.
No one was immediately taken into custody, and the motive for the homicide remains unknown.

In a statement, the UW football program said it was "saddened" to learn the news of Evans' death.
"Our hearts are with the Evans family as they go through this incredibly difficult time," said UW coach Craig Bohl, who was on Tulsa's coaching staff when Evans' father played for the Golden Hurricane in the 1980s. "We are so sad to hear of Tony's passing. We have been in contact with Tony's family and are here to support them in any way we can."
Evans signed with UW in February. A wide receiver for Lancaster (Texas) High, Evans was high school teammates with another UW signee, DQ James.
Let us know what you think!
Tagged:
Craig Bohl
Tony Evans Jr.
University of Wyoming Football