UW President makes a trip to SV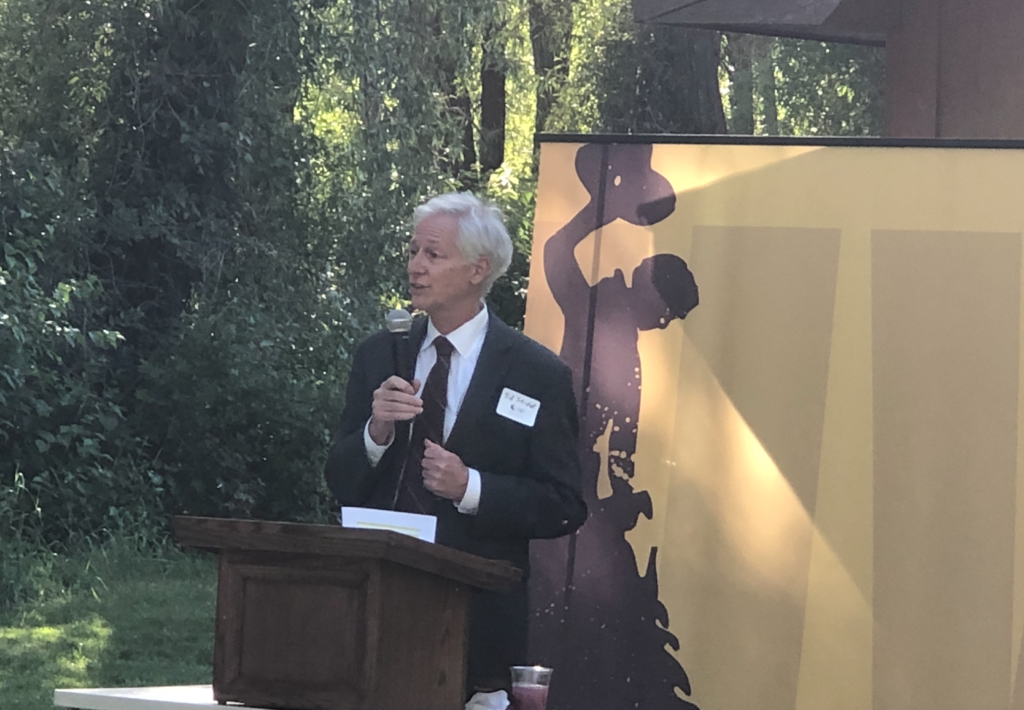 ——————–
◆ UW looks to build bridges and partnerships.
An entourage of UW officials, including newly appointed UW President Ed Seidel, made a trip to Star Valley on Tuesday, July 21.
The group toured the valley, met with local business owners and public officials and talked about how the University of Wyoming could be a bigger part of the community.
"We have had a fantastic day in Star Valley," said Seidel. "We have been visiting with the community members to try and build deeper bridges to the university. We are really excited about this."
"The main thing is we want to make sure that we understand what people need from the university," Seidel continued. "So we are listening. We also have some ideas about how the university can lead an economic diversification effort because we train students and they can be trained in the future economy and industries of the state."

According to Seidel, it is important for the university to offer opportunities for learning that will bring back value to the communities of the state.
"We can't wait to come back," said Seidel. "What we have seen has just blown us away. We didn't know what to expect. The passion that people have for this community is fantastic. We want to build deeper bridges here."
Let us know what you think!
Tagged:
Dr. Ed Siedel
Jeff Linder
Tom Burman
University of Wyoming