Valley looks to meet needs of area food banks as summer fades to fall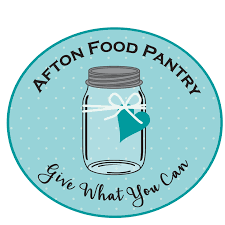 The Afton Food Pantry is gearing up for the first annual Fighting Hunger Games. The food drive, set to take place in October, will replace the annual Scouting for Food Drive that has benefited area food banks for generations.
"This drive is what is taking the place of the former Boy Scout Drive," said Sierra Mitchell of the Afton Food Pantry. "This will be hosted for Upper Valley only. Thayne and Alpine will do their community drives at a later date."
As part of the October food drive to benefit the Afton Food Pantry, door hangers will be placed on the doors of all upper valley homes on Tuesday, October 1 by youth group volunteers.
Then, food items can be placed on the doorsteps for pickup on the evening of Tuesday, October 8. Youth group volunteers will pick up the food items from 7-9 p.m. on October 8. The donations will be delivered to the Afton Food Pantry.
"We rely heavily on this drive to stock the shelves and gear us up for winter," said Mitchell. "Currently the Pantry is serving 23 patrons weekly during the summer months and will hit a high of 35 patrons each week during the winter months. Donations are vital to keeping our doors open."
Donation bins will also be placed at Broulims.

According to information provided by the Afton Food Pantry, items most needed include:
• soup
• chili
• pasta
• cereal
• canned fruits
• canned vegetables
• baby formula
• diapers
• hygiene items
• fresh produce
• fresh eggs
• and toilet paper.
"Please check your cans," Mitchell said. "We can take food up to one year after it's expiration date. So we can't take food items with dates older than October 2018."
"Monetary donations are also important so we can buy exactly what items we need the most," Mitchell added.
Star Valley has food banks located in the Alpine, Thayne and Afton. Keep an eye out for when community food drives are scheduled to benefit the food banks in Thayne and Alpine, Mitchell said.
Let us know what you think!
Tagged:
Afton Food Pantry
Fighting Hunger Games
Scouting For Food