Vandals destroy Afton public bathrooms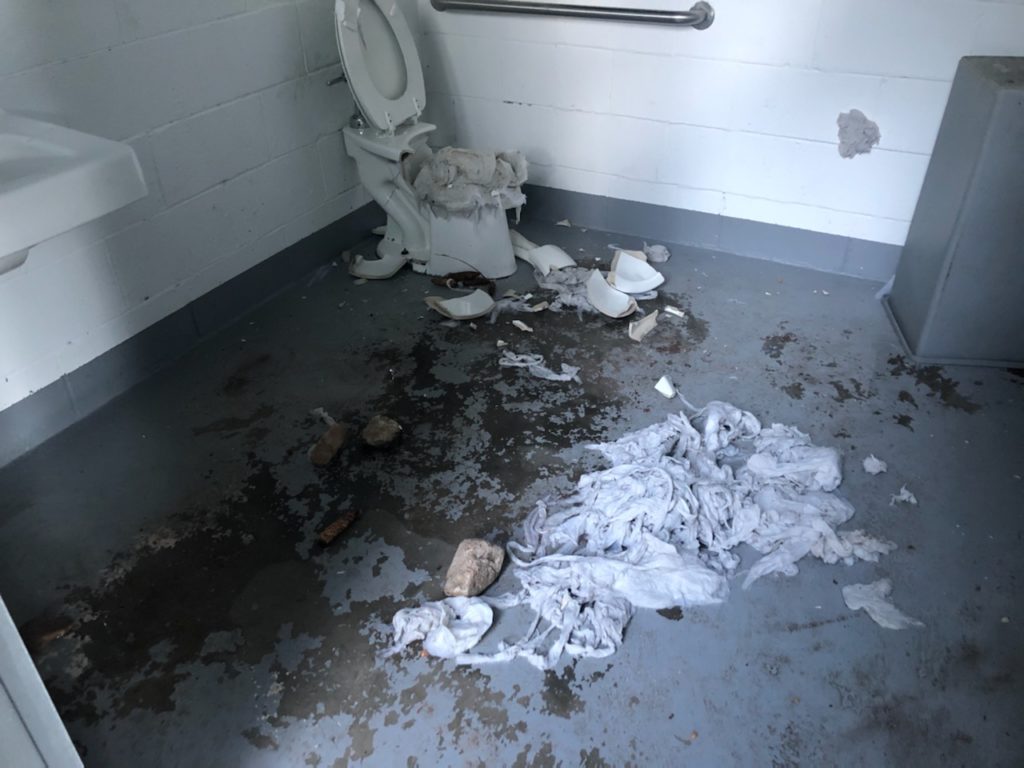 ————-
According to Afton Town Administrator, Violet Sanderson, there is typically some type of vandalism that targets public bathrooms but nothing like officials found on the morning of Monday June 22.
Vandals destroyed toilets and flooded public bathrooms to the point where the town will have to shut down the facilities until repairs can be made.
"We don't have anything conclusive to who may have done this," Sanderson said.  "We are in the process of shutting down all of the bathrooms at the parks until we can ensure that they are fixed and that there are cameras installed. That way we can be more proactive to protect against peoole who would do this."
The Town of Afton released the following statement via their Facebook page.
"Recently, there has been a rash of vandalism being done to the bathrooms at Star View Park and Canyon View Park. Because of the damage done, the bathrooms at both parks are closed until repairs can be made.
The damage done is quite extensive as everyone will see in the photographs.
It is believed someone may have information on the person or persons involved in committing the damage. If you have information that can assist the Afton Police Department in identifying who caused this damage, please contact the Afton Police Department at (307)885-3141 or Afton Town Hall at (307)885-9831. Information given that leads to successful identification and prosecution of the suspect or suspects may be eligible for a cash reward."

"We do have officers making rounds and checking on things like this but it's just unfortunate that this has happened," Sanderson added. "It costs taxpayers money to repair things and we now have to take money out of the budget that would have been used for other park projects to be used on new toilets."
Tagged:
Afton Police Department
Afton Wyoming
Canyon View Park
Star View Park
Violet Sanderson