(Video) – Kemmerer High School basketball at Pinedale: Friday, January 11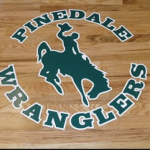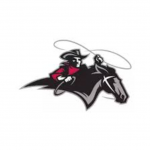 After their teams were split up into different locations last week at the Winter Classic, the Pinedale basketball teams will be back at home as they host the Rangers from Kemmerer High School this Friday evening.
The Lady Rangers (4-6) come into the contest after going 1-2 on their home court last weekend but have already won more games that they did a season ago. The Lady Wranglers (5-6) also went 1-2 last weekend in tournament play on their home court, losing to Rawlins and Douglas before routing Thermopolis.
The girls varsity game is scheduled to begin at 5:30 p.m.
The boys varsity game will feature the Rangers (0-10) looking for their first win of the season against the Wranglers (5-5) who return home after playing a trio of games in Rawlins. Pinedale fell to the Outlaws 58-41 and defeated Thermopolis 52-45 before losing to defending champion Buffalo, 68-47.
Tune in to SVI-2 for high-definition coverage of the evening. Audio of this game can also be found here as well as via traditional radio on The Spur. (105.3 FM / 940 AM in Kemmerer/Diamondville AND 1210 AM in Afton/Star Valley).
Tagged:
Kemmerer Basketball
Pinedale basketball
SVI-2