(Video) Lady Braves looking to pull the upset on Jackson this Thursday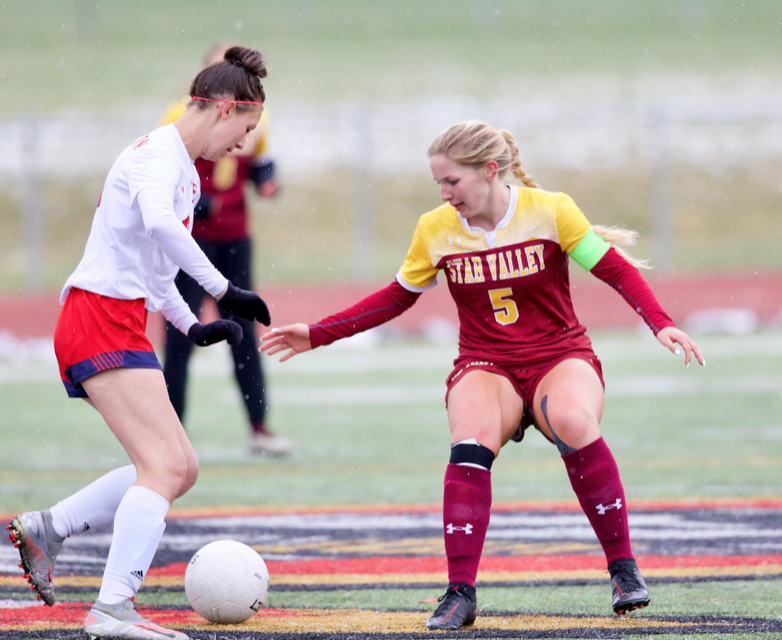 The Lady Braves will be looking to extend their season this Thursday as they compete in the 4A West Regional tournament.
Matches for the 4A West Regionals will take place on both the football field and also at the synthetic fields located next to Jackson Hole High School.
Ticket prices for the 4A West Regionals are $4 for adults and $3 for students per day. An All-Session pass is $10 for adults and $7 for students.
The (6W) Lady Braves are scheduled to face the (3W) Jackson Lady Broncs in a match scheduled for 3 pm at the south synthetic field near JHHS.

The Lady Braves lost both regular season matches against Jackson this season. A 4-1 score in Afton and a 4-0 score in Jackson just last week.
The Lady Braves climbed out of the last spot in the 4A West this past two weeks with a win over Evanston, pushing the Devils into the #7 spot for Thursday's matches.
Rock Springs earned the top spot and an automatic seed to the State tournament in Cheyenne next week and a bye for this weekend. Natrona will face Evanston and Kelly Walsh will play Green River in other 4A West girls match-ups.
Let us know what you think!
Tagged:
4A West Regional Soccer
Jackson Lady Broncs Soccer
Star Valley Lady Braves Soccer