(Video) – Lady Braves Volleyball in Evanston to face the Devils
The Star Valley Lady Braves (21-7)(2-1) return to Southwest play on Tuesday night as they travel to Evanston to face the Red Devils (11-20)(0-3) with a 6 p.m. varsity start time. Josh Frazier will be there to stream the match for SVI as the Lady Braves look to set up the equalizer in conference with the Jackson Lady Broncs on Thursday. The match on Thursday will be PINK Night for SVHS as funds and awareness will be raised for area women battling breast cancer.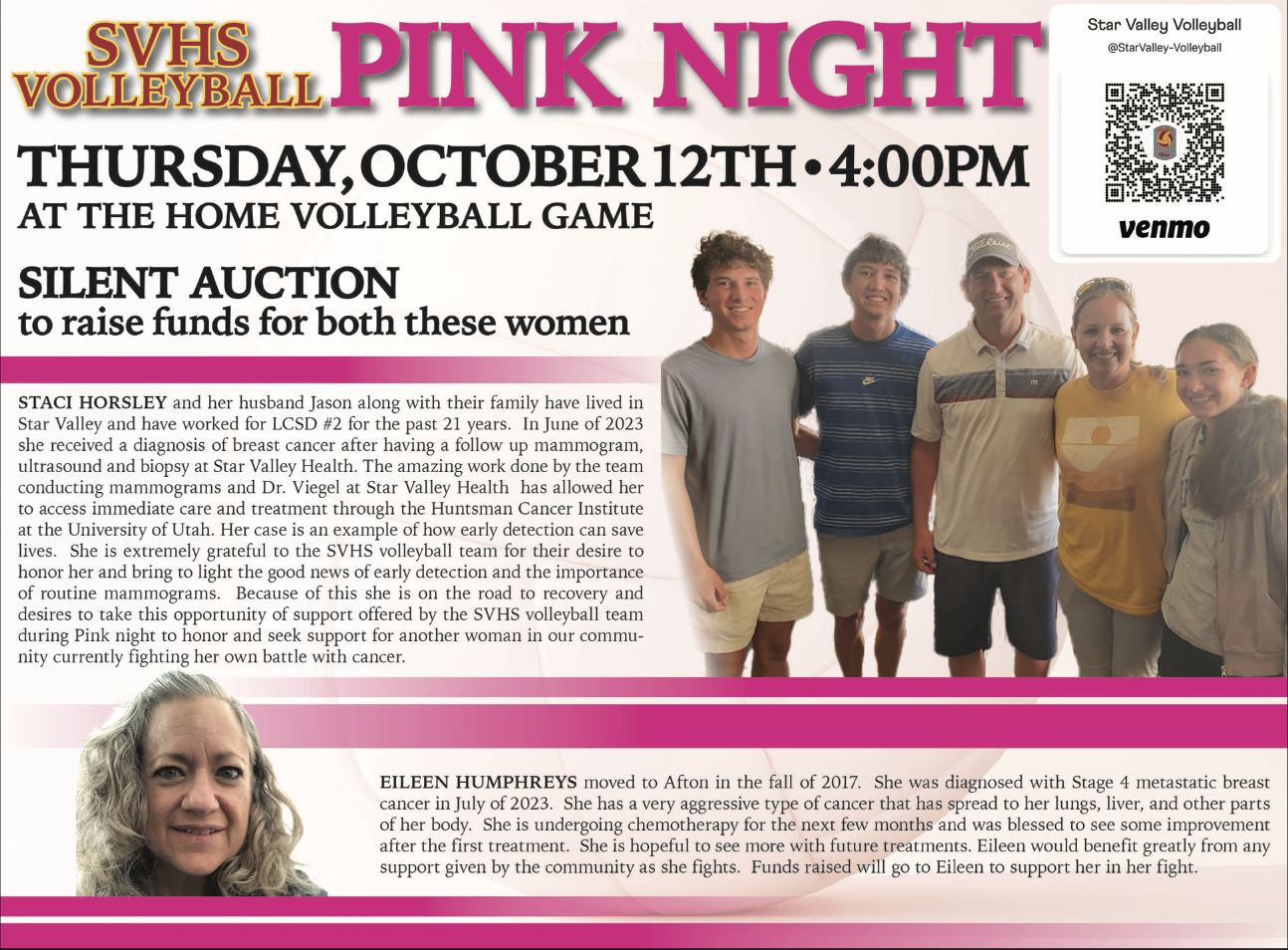 Let us know what you think!
Tagged:
Breast Cancer Awareness
Evanston Red Devils
Star Valley volleyball