What Are the Different Forms of Dermatitis?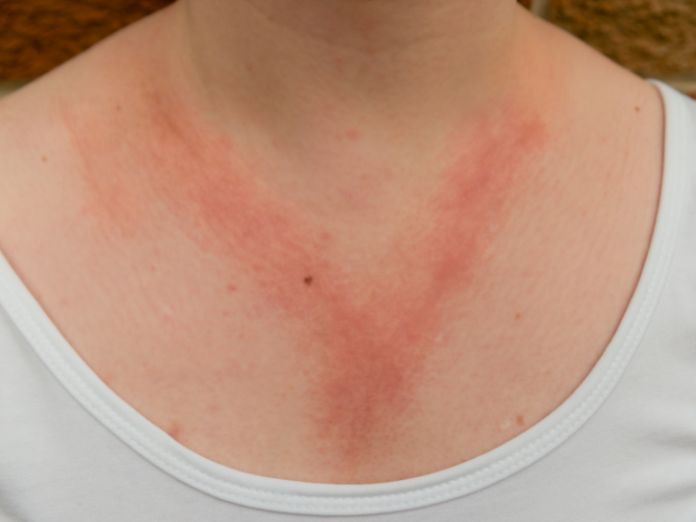 Everybody has felt really itchy at one point or another. However, if you ever experience a long-lasting itching sensation or develop a red spot in an irritated area, there's a good chance you have dermatitis.
You should always talk to your doctor to ensure you understand what's happening with your skin, but it's never a bad idea to learn what you might be dealing with before making that call. To stay informed, consider the different forms of dermatitis.
Atopic Dermatitis
One of the more well-known forms of this medical issue is atopic dermatitis, also known as eczema. This chronic condition causes patches of inflamed skin to develop across the body. Flare-ups can occur and spread the rash to other parts of the body, but you can't pass it to other people since it's not a contagious condition. Moisturizers and medicated ointments can reduce inflammation and control outbreaks, but eczema has no permanent cure; the best you can do is send it into remission.
Contact Dermatitis
Another common type of dermatitis develops after contact with a certain foreign substance or allergen. Some popular examples are rashes caused by poison ivy or hives from ingesting peanuts. Contact dermatitis varies greatly in terms of severity; some instances will be rather tame and barely inconvenience the person, while others can be much more severe and require medical attention. You should visit a doctor immediately if you have any complications due to this type of dermatitis.
One form of contact dermatitis that needs special attention is incontinence-associated dermatitis. Unlike most other forms, this type won't go away very easily over time. Therefore, you need to know how to prevent incontinence-associated dermatitis in order to better treat it.
Seborrheic Dermatitis
Another common form of dermatitis is seborrheic dermatitis. The most common condition that results from this type of dermatitis is dandruff, but any red patches of flaky skin can fall into this category. This condition typically appears on oily areas of the body, such as the face and chest. Seborrheic dermatitis can sometimes go away without any treatment, but more often than not, a person will need to clean the area daily with a gentle soap or shampoo. This will reduce the skin's oiliness, allowing the irritated area to heal itself naturally.
Let us know what you think!