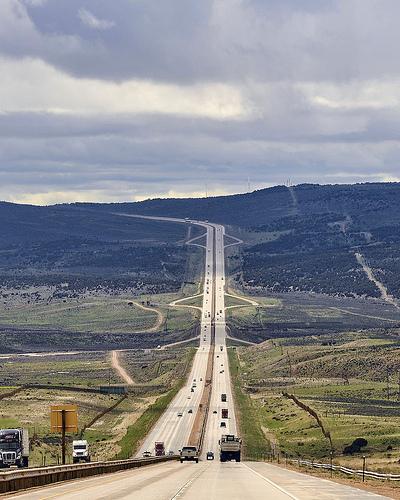 By Sofia Saric
Casper Star-Tribune
Via- Wyoming News Exchange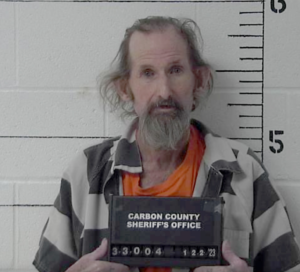 CASPER —Prosecutors formally charged a Utah man with five counts of aggravated vehicular homicide on Wednesday in connection with a multi-car wreck that authorities say resulted from him driving the wrong way down Interstate 80 while intoxicated.
Arthur Andrew Nelson, 57, of West Jordan, Utah, made his initial appearance Wednesday afternoon in Carbon County Circuit Court.
During the proceeding, Deputy County Attorney Mark Nugent told the court Nelson's driver's license had been suspended at the time of the crash because of a prior DUI conviction.
After the crash, Nelson failed a field sobriety test, according to a Wyoming Highway Patrol trooper's affidavit. He also admitted to using methamphetamine on the previous day.
At one point after the arrest, a highway patrol lieutenant told Nelson he shouldn't have been driving.
"That's a lesson to be learned," Nelson replied, according to the affidavit.
Nelson has been in and out of prison for over three decades. His most notable offenses were an escape and burglary in 1988 and aggravated statutory rape in 2008.
Nelson now faces 11 charges, the most serious of which are five counts of aggravated vehicular homicide. Each carries a 20-year prison sentence if he is found guilty.
He's also charged with driving while under the influence causing serious bodily injury, reckless driving, reckless endangerment, driving the wrong way on a highway, and driving with a suspended license.
On Wednesday, a judge raised his bond, which had been set at $75,000, to $500,000 cash, citing the "severe aggravating circumstances" of the case, along with Nelson being considered a danger to society and a flight risk.
The Wyoming Highway Patrol says Nelson was driving a Dodge Ram pickup the wrong way along Interstate 80 near Rawlins on Sunday night.
The pickup struck an Infinity passenger car and a FedEx truck. As the Dodge collided with the car, a tractor-trailer tried to avoid the approaching pickup by driving in the median. In the process, that tractor-trailer entered the eastbound lanes, where it collided head-on with a Ford F-150 carrying five students and recent graduates from Sylvan Hills High School in central Arkansas. All five died at the scene.
The group of friends — Salomon Correa, Andrea Prime, Ava Luplow, Magdalene Franco and Suzy Prime — were on their way home after a trip to Jackson, where they spent one week visiting Jackson Hole Bible College.
According to the arrest affidavit, a trooper observed several severely damaged cars when he arrived at the scene.
The Ford F-150 carrying the five young adults was already engulfed in flames. The tractor-trailer, which was hauling a semi-trailer, was also badly damaged and beginning to catch fire. The Infinity passenger car had heavy damage to its front. Nelson's Dodge Ram pickup was severely damaged and appeared to have rolled over at least once.
A bystander approached the trooper, pointed at Nelson's truck and said, "I think that person [is] drunk."
Bystanders and medics discovered there was still a driver trapped within the tractor-trailer that had caught fire earlier. The trooper ran back to his patrol vehicle to get a fire extinguisher.
A woman from Mississippi was inside the burning truck.
"I observed plastic begin to melt around her face," the trooper recalled. "I observed the majority of her face and head to be burned."
The woman had third-degree burns on her face, neck, back and torso, and she was flown from Rawlins to Colorado for treatment. She is believed to be in stable condition.
There were also three people inside the Infinity passenger car who sustained non-life-threatening injuries.
At the scene, Nelson identified himself as a roofer. He appeared confused about the direction he was traveling in, according to the trooper's affidavit.
When asked which direction he was headed, he responded west. But he also said he was traveling to Tennessee, which is in the other direction.
Nelson refused to have his blood drawn to be tested, but one was taken anyway due to the loss of life and serious injuries, the highway patrol trooper said.
Nelson appeared to nod off while being taken to the hospital.
He is scheduled to return to court at 3:30 p.m. Feb. 1 for a preliminary hearing.
Let us know what you think!
Tagged:
Andrea Prime
Arthur Andrew Nelson
Ava Luplow
Carbon County Circuit Court
Magdalene Franco
Mark Nugent
Salomon Correa
Suzy Prime
Wyoming Highway Patrol