WIC expands benefit options to combat baby formula shortage in Wyoming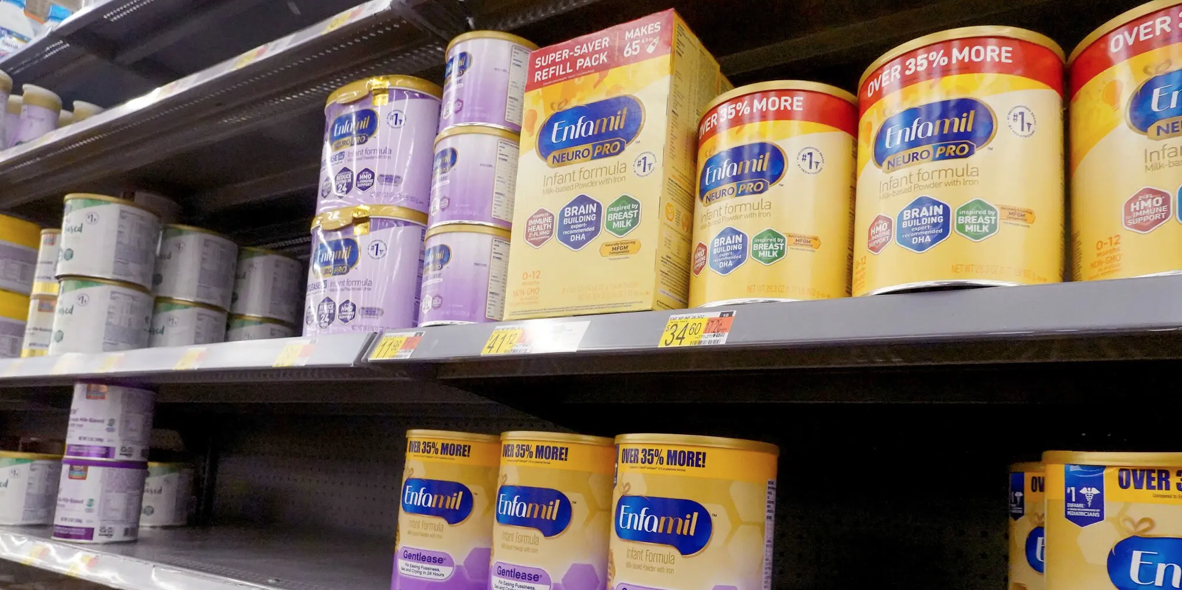 By Evan Robinson-Johnson
Jackson Hole News&Guide
Via- Wyoming News Exchange
JACKSON — Faced with a baby formula shortage stemming from a national recall and supply chain disruptions, the Wyoming Women, Infants and Children program, or WIC, has expanded its coverage options.
Parents may now use WIC benefits on additional brands and sizes of formula that were not previously covered by the program, which is run by the Wyoming Department of Health.
"Typically, program clients buy infant formula from local stores using their WIC benefit cards for payment. For clients with children who need certain specialty formulas for medical reasons, WIC orders and provides the specialty formulas directly to those families," Health Department spokeswoman Kim Deti said in an email to the News&Guide.
Deti said the program has had "challenges" since Abbott Nutrition, the nation's largest baby formula manufacturer, announced a recall in February.
"Unfortunately, at this point, the program is seeing shortages in locations across the state for almost all formula options," she said. "Staff are continually trying to order and provide formula directly through WIC clinics to client families unable to find supplies in their local stores."
Supply is most scarce for specialty formulas, which certain children need for health reasons. In some cases, WIC staff are trying to order directly from manufacturers, Deti said, though she noted that strategy has had "very limited success."
In Jackson, the Teton County Health Department is seeing "quite a few" clients requesting formula through the department, or through WIC, because they weren't able to find the product at local stores.
For example, most of Albertsons' Similac formula, which is made by Abbott Laboratories, is off the shelves, with tags marked: "Temporarily out of stock from manufacturer."
Abbott recalled many of its infant formula products and closed its Michigan plant in February after reports of serious bacterial infections in four infants.
In the newly-opened Jackson Target, another of Jackson's four national grocery chains, signs are posted encouraging customers to take only four containers of formula at a time.
Teton District Health Officer Dr. Travis Riddell, who works as a pediatrician, said parents are "stressed out" about a potential scarcity but also noted "shortages can be driven as much by fear and hoarding as they can by actual supply shortage."
National media attention on the shortage has increased parental concern, said Jenny Barbera, maternal and child health coordinator for the Teton County Health Department. Barbera also noted there is "a lot less selection and less supply in general" in Jackson stores. Clients have come to her office unable to get formula, she said, which can be stressful.
Deti said that account is consistent statewide.
"We realize potential difficulties in getting formula would be frustrating for any affected Wyoming family," the spokeswoman said. "We do not have a state stockpile of infant formula. If people can't find formula locally and begin to examine alternative options for their babies, we encourage them to be cautious and to be mindful of safety recommendations from reputable groups such as the American Academy of Pediatrics."
While every family's situation is different, Barbera said there are ways people can conserve formula and combat the scarcity. She recommends speaking with the Health Department or a pediatrician for personalized advice.
Although the federal WIC program has limited income restrictions, there are clients in Teton County, and more are likely eligible, Barbera said.
There are also signs the shortage could soon abate.
Abbott Laboratories reached an agreement Monday with the Food and Drug Administration and announced in a news release that production could begin within about two weeks. That could mean more formula on shelves in six to eight weeks. In the meantime the FDA is trying to encourage international formula makers to ship their products to the U.S.
Let us know what you think!
Tagged:
Infants and Children program
WIC
Wyoming Department of Health
Wyoming Women