Woman arrested following shots fired in Etna
An Etna resident has been taken into custody following an altercation that included shots fired.
The Lincoln County Sheriff's Office stated that at approximately 12:49 a.m. on Wednesday, June 1, dispatched received a 911 call that a man had been shot at the Branding Iron Trailer Court in Etna. Lincoln County Sheriff Deputies, Wyoming Highway Patrol Troopers, Agents from the Division of Criminal Investigation, and EMS were dispatched to that location. 
Upon arrival officers learned that the suspected shooter was still inside the trailer of the victim and refused to comply with orders to come out and talk with officers on scene. After a short standoff, officers were able to gain entry into the trailer and take Leanne Gardner into custody without incident.  
Upon further investigation, it was learned that a gun was discharged during a physical altercation. An individual did receive minor injuries but the injuries were not the result of the gunshot. The victim was treated for those minor injuries at the scene but refused further medical treatment.
Gardner was booked into the Lincoln County Detention Center on suspicion of Aggravated Assault and Battery, Aggravated Burglary and Use of a Controlled Substance.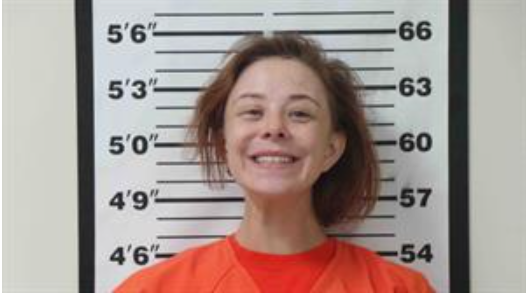 The shooting is still being investigated by the Lincoln County Sheriff's Office. Official charges are pending through the Lincoln County Attorney's Office.
The Lincoln County Sheriff's Office said the incident is not related to a previous domestic event, which took place in the same area on April 14 and left a woman with multiple gun shot wounds. The April shooting remains under investigation and few details have been released.
Let us know what you think!