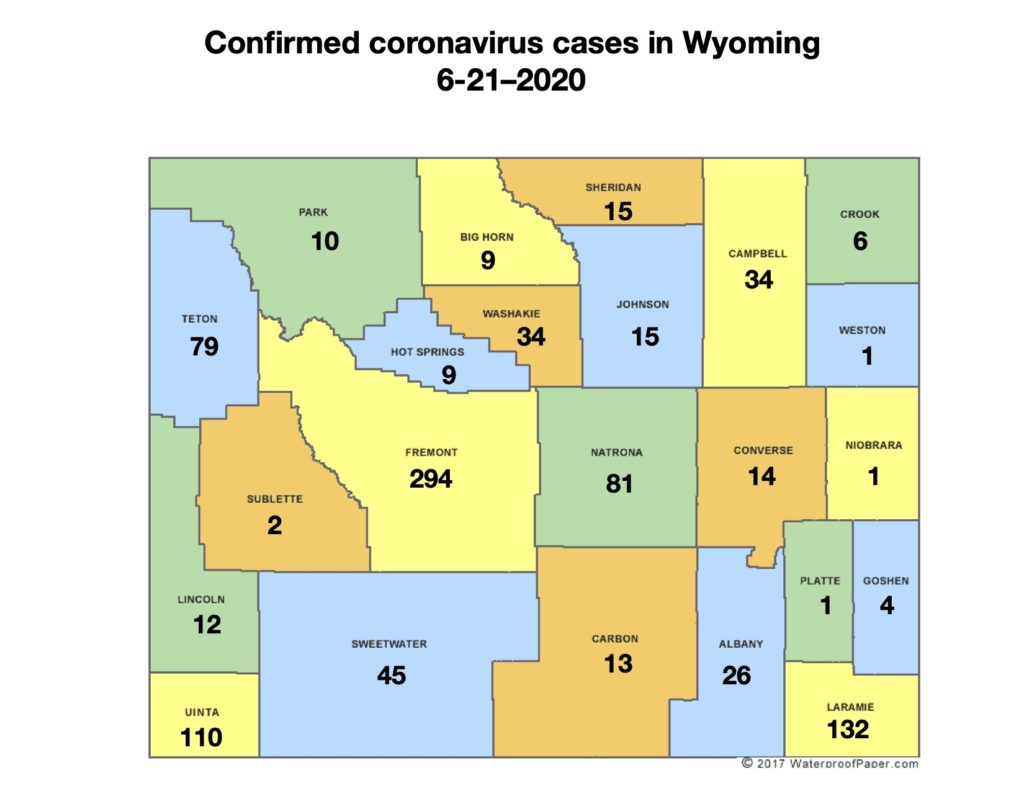 As of the latest report from the Wyoming Department of health, the state has confirmed a total of 947 cases of COVID-19. Fremont County continues to lead that number with 294 of those cases. Laramie is next with 132 and Uinta County has jumped up to the third spot in the state with 110 confirmed cases. Lincoln County has had 12 confirmed cases.
The latest unconfirmed "probable" cases in the state now number 250 with 72 of those in Laramie County. Lincoln County has had four probable cases.
Probable cases identified as people who had direct contact with a person with a confirmed case of coronavirus and who is showing symptoms of the disease but has not been tested.
Finally, the total number of recovered cases numbers at 909 as of the last reported number. Fremont has 262 of those, with Laramie numbering 186 and Teton totaling 100. Lincoln county has 15 recoveries
As of Sunday June 21,  the Health Department reports an increase of 17 confirmed coronavirus cases in the state. Uinta County reported seven new cases; Sweetwater reported four, there were two in Fremont County and one each in Campbell, Lincoln, Natrona and Teton counties.
Currently 20 deaths in Wyoming have been attributed to the virus.