Wyoming gas prices, above U.S. average, stir various theories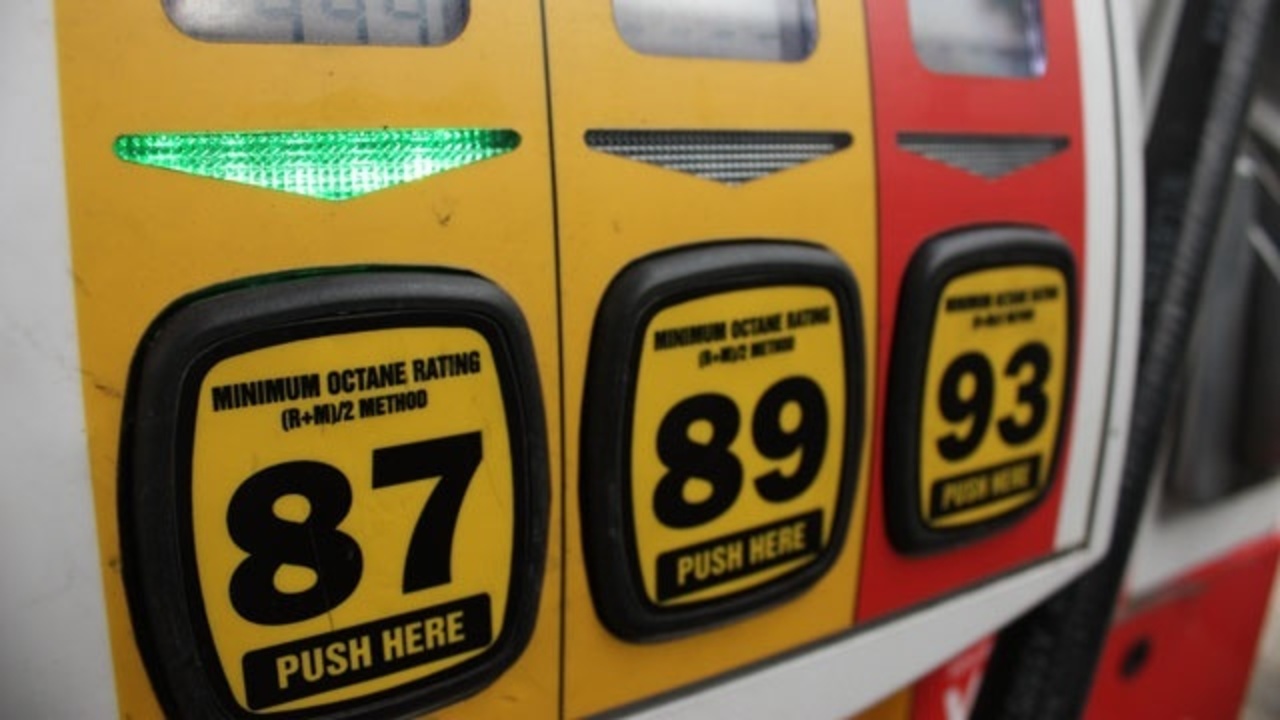 By Jonathan Make
Wyoming Tribune Eagle
Via- Wyoming News Exchange
CHEYENNE —When it comes to what people pay at the gas pump for a gallon of regular unleaded or of diesel fuel, there may be as many theories about why it remains so expensive in Wyoming as there are motorists in the Equality State.
This may be because, according to experts who spoke in recent days with the Wyoming Tribune Eagle, there appears to be no single cause for the recent disparity between prices in the state overall and what people pay on average at the gas pump nationwide.
What experts, data reviewed by the WTE and regular motorists readily agree on is that gas is expensive, more so than usual.
Prices have spiked in recent months nationally, throughout the state and locally in the Cheyenne area, partly due to the Feb. 24 invasion of Ukraine by Russia.
On that day, regular gas in Wyoming cost about 12 cents less than in the U.S., according to historical data the AAA motorists service and association provided to the WTE.
On Memorial Day, which marks the unofficial start of the busy summer driving season, the price disparity was almost 30 cents, again with Wyoming drivers paying less.
Then, in late June, the trend lines reversed, with the nationwide averages for gas now less than Wyoming's prices.
In recent weeks, prices for gas and other fuels have been coming down. It's just that, in Wyoming, they are falling by less than in the country overall.
"It's been a strange trend," said Grier Bailey, executive director of the Colorado Wyoming Petroleum Marketers Association.
"There has been a huge price disruption in the last few weeks," he continued, referring to the disparity of prices within Wyoming itself.
As the days have ticked by this month, the difference between the state and the nation has widened even further. By Wednesday afternoon in Wyoming, a gallon of regular unleaded gas was selling for $4.74, versus $4.47 in the U.S. on average, according to AAA.
Although the disparity was narrower, there also was a gap when it comes to diesel, which is the fuel used by big-rig trucks.
There is some good news, however.
As experts and industry representatives alike note, gas prices locally, in the state and nationwide have been declining. Many predict Wyoming will eventually catch up to the nation's decline, and that prices here may again be less than the country as a whole.
According to another gas price research service, for the last two weeks, Wyomingites have been paying less at the pump.
In just the 14 days through this past Monday, according to GasBuddy.com's reports, the cost has fallen some 13 cents per gallon for regular unleaded.
"I firmly believe that Wyoming will take back its rightful place as having lower gas prices," said Bailey of the gas station association. "Especially in a couple months, when we get out of the summertime stuff," costs to consumers should decline, he predicted.
The caveat is this scenario is "absent something that we can't really control" or readily predict, based on current circumstances.
Bailey acknowledged that while prices at the pump are going to be "coming down," it's "probably not fast enough for people."
Other experts agree with Bailey's assessment. They say that after summer ends, the decline in Wyoming should be particularly noticeable when people go to a gas station to "fill 'er up."
Or in the case of many interviewed earlier this year by the WTE, to just put in a few gallons at a time to stretch their budgets.
"We are in peak driving season, and so demand is higher in this part of the country as people flock to the West on traditional driving vacations to the mountains and national parks. This added demand just exacerbates the first two factors and increases our prices relative to the rest of the country," wrote Robert Godby, an energy economist at the University of Wyoming, in an email last week to the WTE.
"If there is good news," continued Godby, these factors "are temporary."
Like others, he said that assuming wholesale oil prices "don't rise again, our prices will eventually fall to below most areas in the country and the national average."
Godby is far from alone in his prognostications.
Even though there are reasons why prices are high now, relative to other states, there are also reasons to expect that gas eventually will cost less throughout Wyoming.
"Things are starting to improve" with gas prices here, wrote Patrick De Haan, the head of petroleum analysis for the GasBuddy pricing research firm, in an email to the WTE.
"They eventually will go back to their normal," the analyst continued.
Reasons Experts, let alone regular consumers, do not fully agree on the reasons why gas is so expensive right now in this state. They do have some explanations, however.
UW's Godby points to summer driving season, which normally leads to higher prices. He also mentions "the rural nature of our area."
This naturally "reduces competition," as there are fewer gas stations in the least-populated state than in a densely populated area.
"So in Wyoming, gas prices come down more slowly, as there are fewer gas stations in most areas competing against one another, and so with less intense competition there is less incentive to undercut your competitors and begin a price war," wrote the economist, who is a UW associate professor and interim dean of College of Business. "This occurs in more rural areas, and thus when we get into a period of declining prices, as we are right now, we often lag the rest of the country."
GasBuddy's De Haan had another idea: A refinery fire from several months ago is still affecting the market for gas.
"For now, prices in much of the Rockies are quite a bit above where they normally would be," the analyst said. "The refinery has been repaired and is reopen, but it will take weeks for inventories to build back up."
On March 26 at around 10 p.m., a fire started at an ExxonMobil refinery in Billings, Montana, according to a company representative.
The fire was put out early the next morning with local help and industry assistance, and no injuries were reported. Dan Carter, who handles public and government affairs for the facility, said that most of the operations were not affected by having to take a crude processing unit offline.
"All the other parts of the refinery were working," he said by phone.
It took time to examine the unit and make fixes, which he compared to taking a spark plug out of a car's engine and making adjustments so the car still will run. Early last month, everything was again working as normal, Carter said.
"Right now, we're back up to full capacity," he said.
That plant is permitted to process some 60,000 barrels a day of crude oil, a little of which comes from Wyoming.
Responding to speculation that the fire at his facility continues to impact a fuel market hundreds of miles away, Carter noted that most of the oil processed there is not headed to Wyoming. Instead, it goes to the northern Rocky Mountain region, as far west as to Spokane, Washington.
Regardless of the reasons why it's expensive, users of fuel remain frustrated.
Amid the various fluctuations, it is hard to say why prices are what they are, said one truck driver.
"One day, it may go down 14 cents, the next day it goes up 24" cents per gallon for diesel, " said Warren Terrell, the owner of MLT Trucking, a family-owned company based in Torrington.
For the record, on Wednesday, it cost an average of $5.55 a gallon in Wyoming, some 17 cents off the all-time high hit on June 29.
Though the professional driver of some 40 years has noticed prices have gradually been going down, it is still too high for him. Meanwhile, "freight is slowing."
"That hurts, as well," said Terrell, whose company owns two trucks and leases a third to haul freight and grain trailers.
"We have raised our freight rates some" in recent months," said the trucker, who was speaking by phone while on the road (using a wireless headset). "Not (by) as much as we have had to increase our fuel surcharge."
Without it, he continued, "we would have to shut down."
Bailey, who spoke by phone Wednesday, had earlier that day spent around $85 to fill up his own car.
None of the major fuel sellers in the Cheyenne area would comment.
Bailey said they don't like high prices any more than do consumers.
"Nobody dislikes high gas prices more than retailers who sell it," he noted. "It just eats up capital, it eats up costs, it puts pressure on wages and other operational costs. Gasoline retailers love selling cheap gas."

Let us know what you think!