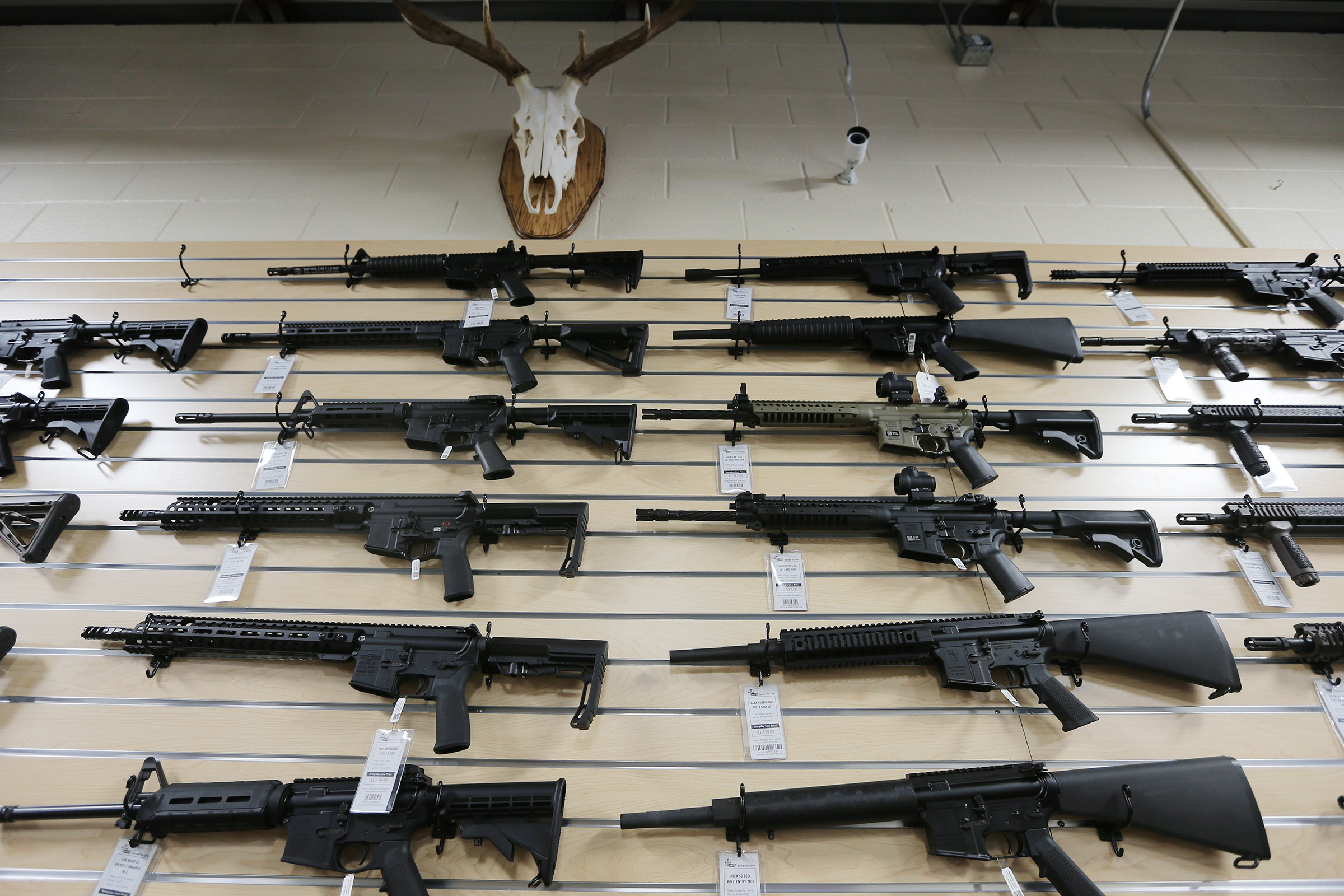 By Sarah Elmquist Squires
Lander Journal
Via- Wyoming News Exchange
LANDER — Last week, U.S. Senators John Barrasso and Cynthia Lummis fired back against a Biden administration Alcohol, Tobacco, Firearms and Explosives (ATF) rule governing pistol braces. 
The senators joined their Republican colleagues on a resolution of disapproval under the Congressional Review Act (CRA), but the measure failed by a vote of 49-50. The House, along with Wyo. Rep. Harriet Hageman, had passed the resolution earlier this month by a vote of 219-210; Biden resolved to veto it if it had passed both chambers. 
The CRA resolution would have nullified the January ATF rule which regulates any stabilizing brace attached to a pistol with a barrel less than 16 inches as a "short-barreled rifle." 
Under that rule, gun owners who own pistols with such stabilizing braces must either add a longer barrel to the firearm, remove the brace, surrender it to the ATF, or register it with federal authorities as a short-barreled rifle. 
While pistol braces have been used in some mass shootings in the U.S., Sen. Lummis said they were created to assist disabled people and that the Biden administration's rule unfairly infringes upon their Second Amendment rights. 
"Stabilizing braces were designed and manufactured to assist disabled combat veterans in shooting larger pistols that were otherwise too difficult for a gun owner with a disability to use," she said in a statement. "The Biden administration's decision to criminalize law-abiding Wyoming gun owners for simply using a pistol brace tramples all over the Second Amendment. I voted to undo this clear violation of the Constitution." 
Gun owners who fail to comply with the pistol brace rule could face criminal penalties and fines – up to 10 years in prison and $10,000 fines, or both. 
"People across Wyoming responsibly use their Second Amendment rights to keep and bear arms every day," Sen. Barrasso said. "President Biden wants to use this unconstitutional rule to turn law-abiding citizens and disabled firearm owners into criminals."
"While Joe Biden and liberal Democrats despise it, the Second Amendment is vital to the protection of individual citizens and the preservation of our nation; legitimate government originates from the consent of the governed, and as such citizens must be vigilant and equipped in the fight against tyranny," Rep. Hageman said during the House vote earlier this month. "Our Founding Fathers would be enraged at the attempts of our government to circumvent the fundamental law preserving our government and Constitution." 
Several firearms bills are still pending in Congress. 
The SHORT (Stop Harassing Owners of Rifles Today) Act, introduced by U.S. Senator Roger Marshall (R-Kan.), along with Lummis and Barrasso, would remove short-barreled rifles, short-barreled shotguns and certain other weapons from the definition of firearms under the National Firearms Act. 
The Constitutional Concealed Carry Reciprocity Act, introduced by Senators John Cornyn (R-Texas) and Bill Hagerty (R-Tenn.) would allow gun owners with concealed carry permits in their home states to lawfully carry their firearms in other states with concealed carry laws. 
Let us know what you think!