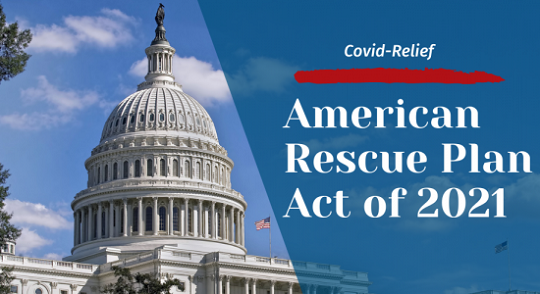 By Jasmine Hall
Wyoming Tribune Eagle
Via- Wyoming News Exchange
CHEYENNE — Close to $100 million in leftover American Rescue Plan Act money will be spent next year in a variety of ways, if the Wyoming Legislature follows Gov. Mark Gordon's recommendations.
Gordon proposed that a significant portion of the funding go toward projects previously approved in the 2022 budget session ARPA bill and the remaining $31.8 million be used for new programs, such as family resource centers and unmet housing needs.
These recommendations were included in a letter to the Wyoming Legislature's Joint Appropriations Committee in preparation for the upcoming general session.
It is the last chance to use the federal funds provided directly to states to address the impacts of the COVID-19 pandemic, and Gordon told lawmakers the dollars should be used cautiously and thoughtfully.
The American Rescue Plan Act totaled $1.9 trillion in spending, and nearly 20% went to states, counties, cities and tribes under the Coronavirus State and Local Fiscal Recovery Funds. Gordon said the state of Wyoming received $534 million in 2021 and a second payment of the same amount this year.
"All of this federal spending creates challenges we are dealing with as a state, but there are some opportunities, as well," the governor wrote. "Regardless, it is enormously important that we spend these funds wisely because they are being borrowed from our grandchildren."
Gordon's largest proposals for previous projects were for the Human Health and Services Capital Construction grants, as well as water and sewer projects under the Office of State Lands and Investment.
He recommended both receive an additional $15 million, after the Legislature separately approved $85 million and $50 million, respectively.
The second-largest appropriation in continuing funding was $12 million for outdoor recreation, which would go to the Department of State Parks and Cultural Resources to distribute. Grant applications are sent in for the funding to develop trails and trailheads, camping infrastructure, water-based and climbing infrastructure, as well as shooting ranges.
Staffing stabilization was another important issue to address with $7.5 million, after the Wyoming Department of Health received $13 million in the first round of allocations, Gordon said. This was used to provide retention payments or incentives for hospital staff, as well as other workers, such as emergency medical services providers.
"Hospitals and long-term care facilities are still under very strict federal guidelines related to the pandemic, and the staffing struggles continue. The vacancy rates are huge," said WDH Director Stefan Johansson. "We believe that this is another way in this time to stop some of that bleeding and be able to retain the health care workforce that's currently working."
Smaller allocations of $5 million were made for Wyoming Department of Workforce Services programs, as well as WDH provider relief for facilities that are at imminent risk of closure.
Another $4.5 million was recommended for the Wyoming Department of Transportation to buy WyoLink radios and public safety communication systems.
The final allocation for previously approved programs was aimed at the Department of Family Services and food insecurity system improvement. The state agency hopes to provide one-time grant funds to organizations and entities "interested in implementing recommendations from the assessment and evaluation of the food distribution systems to the food insecure Wyomingites."
DFS received $250,000 previously to conduct an evaluation of the system, and identified the best roadmap for food distribution.
"These programs had a very high demand for the limited supply of funds. This is why I believe we should add to them for 2023," Gordon wrote. "I caution that we should remain flexible about changing these proposed funding amounts because the Office of State Lands and Investments is still running the Local Government Program with ARPA dollars."
The governor also made recommendations for new proposals, because he said they use a "modest amount of money strategically to try and address some challenges Wyoming has faced for many years."
His largest proposal was $15 million to the Wyoming Community Development Authority for unmet housing needs.
"According to the Wyoming Community Development Authority's 2018 Housing Needs Forecast, by 2025, approximately 56,000 Wyoming households will be facing unmet housing needs," the project proposal stated. "Unmet housing needs include households facing homelessness, overcrowding, unsuitable housing related to health/disability issues, and also households sharing accommodation, households with affordability/payment problems and problems of poor physical housing conditions."
A separate report released in 2021 revealed that Wyoming households need to earn at least $17.07 an hour or work a minimum of 76 hours a week to afford a two-bedroom home.
WCDA wants to have eligible entities apply for grants to use for new construction of rental or ownership housing, rehabilitation to preserve rental or ownership housing, predevelopment activities and housing counseling and homeless prevention activities.
Gordon also recommended $7 million go to DFS for high-needs youth services.
The funding would be co-managed with the Wyoming Department of Education and local school districts, as well as the Wyoming Department of Health. It would be used for purposes such as a financial resource for high-cost treatment, to support child protection cases, to decrease the usage of court action and to target at-risk families whose children are potential candidates for foster care.
This project pairs well with the $5.5 million recommendation for DFS and better supporting family resource centers.
The governor's Health Task Force identified that "multi-generational family resource centers, if established or strengthened, can address gaps in human service access for Wyomingites."
"It's a location in any given community where there are people there to be able to assist residents, community members, with being able to really navigate and understand what is available in the community, and also help them maybe collect the information that they would need to apply for all of these services," said DFS Director Korin Schmidt.
Her agency also had a proposal for $2.25 million for a difficult-to-employ self-sufficiency program, and the Department of Health recommended more than $1 million for a chronic disease management program.
Gordon said in his letter that these would address issues such as "high costs of health care of those with chronic diseases, helping citizens with challenges be self-sufficient and not dependent on government subsidies."
"By investing in these pilots, the state can get valuable data for a few years to see if these need additional funding or to launch efforts that can move to other funding sources," he wrote.
The Joint Appropriations Committee will take these into account at its final meeting Friday and put together its own ARPA funding proposal for the general session, which begins Jan. 10.
Let us know what you think!
Tagged:
American Rescue Plan Act
Governor Mark Gordon
Wyoming Legislature