Wyoming News Briefs: May 14, 2018
The Star Valley Independent is part of the Wyoming News Exchange. These news briefs come courtesy of the WNE.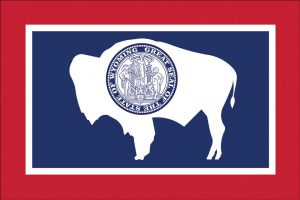 Woman hurt, man dead in Cheyenne incident
CHEYENNE (WNE) — One man is dead and a woman is in the hospital with a gunshot wound following an incident Friday in Cheyenne. 
Laramie County Sheriff's Department deputies were dispatched at 9:56 a.m. to a report of a woman with a gunshot wound in a pasture on the east side of South Greeley Highway near Palomino Industries. 
Deputies found the woman and transported her to the hospital with non-life-threatening injuries, according to Laramie County Sheriff's Department Lt. Kevin James. 
Investigators also found a man lying dead in the pasture about 100 yards away.
Deputies also arrested another man found at the scene, but it's unclear whether he was related to the incident. He is currently being held at the Laramie County jail on an unrelated charge, James said. 
The names of the injured woman and dead man have not yet been released pending notification of the families.
Investigators can't yet say whether the two injuries were related, since the case is still under investigation.
Laramie County schools in southeast Cheyenne were put on a "perimeter protocol" to secure the buildings around the same time the investigation began in response to a "domestic disturbance" call. 
Arp, Rossman and Afflerbach elementary schools and Triumph High School remained on lockdown from 11:55 a.m. until 12:15 p.m. at the recommendation of the Cheyenne Police Department. 
None of the staff or students were in danger, but police recommended that the schools secure the perimeter as a precautionary measure, according to a news release. 
Perimeter protocols are typically used when there is no immediate threat but a need for heightened security.
———
Gillette man dies after being injured in rollover
GILLETTE (WNE) — A 21-year-old Gillette man who rolled his vehicle several times near the Gillette Thunder Speedway at about 6:30 p.m. Thursday has since died at Campbell County Memorial Hospital, said Highway Patrol Lt. Will Zilka.
Cody Sams was driving east on Highway 51 at about 85 mph and went into the westbound lane to pass a vehicle that also was heading east but was traveling about 55 mph, Zilka said. While he was in the westbound lane, he saw a vehicle heading toward him at about 55 mph.
To avoid a head-on collision, he swerved quickly back into the eastbound lane and lost control of his 1991 Suburban. Sams, who wasn't wearing a seat belt, then went off the side of the road and rolled several times down a steep embankment.
The two other vehicles were not involved in the crash.
Sheriff's officers, Highway Patrol troopers and the Campbell County Fire Department all responded to the crash. Highway Patrol is completing a crash investigation. The Fire Department helped emergency medical services put Sams in an ambulance and he was then taken to the hospital.
———
Cheyenne woman pleads guilty to exploiting vulnerable adult
CHEYENNE (WNE) – A Cheyenne woman pleaded guilty Thursday in Laramie County District Court to exploiting an elderly man diagnosed with dementia.
Elizabeth Lutz admitted to a single count of exploiting a vulnerable adult by obtaining three vehicles from the man she cared for.
Lutz was formerly the caretaker for Robert Laughlin after Laughlin's wife died, performing tasks such as shopping, cooking and laundry in exchange for room and board, according to court documents.
On Thursday, Lutz told Judge Catherine Rogers that she took Laughlin to the Laramie County Governmental Complex in July 2016 to sign over three of Laughlin's vehicles to her name.
"I knowingly knew that I took him in to have money put on the papers for three of the vehicles, knowing that he had dementia," Lutz said.
"He signed the papers because he promised me several years ago that I could have his vehicles," she continued.
The situation came to light after Laughlin's niece found a number of "questionable transactions" on Laughlin's card totaling more than $21,000, according to court documents.
Although Lutz didn't admit to making those transactions in court, prosecutor Ericka Smith notified the court of those allegations at the hearing.
"We just want the court to know, overall, the restitution was over $20,000," Smith said. 
Lutz will likely have to pay most of that money back as part of a civil judgment and not her criminal sentence. 
The charge of exploitation of a vulnerable adult carries a maximum sentence of 10 years in prison. But a plea agreement between the state and prosecution allows Lutz's attorney to argue for a sentence of probation and the state to argue for a short prison term.
———
Last of power poles on Teton Village highway to be removed
JACKSON (WNE) — The ceremonial decommissioning of the final utility pole on the highway to Teton Village is set for this week.
"We appreciate the efforts of all of our local partners to make this project a reality along with the help we received from FEMA," Lower Valley Energy CEO Jim Webb said in a statement.
A February 2017 windstorm toppled 17 towers along Highway 390 and left customers without power for more than four days. According to Lower Valley Energy, it was the worst disaster the energy cooperative has experienced in its 80-year history.
After installing temporary poles, Lower Valley Energy buried the affected power lines, hoping to limit future outages and damage from wind, snow, ice and fallen trees.
The new lines were energized in December and are serving customers in Teton Village and the West Bank.
The Jackson Hole Land Trust partnered with the utility company, contributing $1.7 million to the effort and allowing extension of the power line burial south across conservation easements along Snake River Ranch. The Land Trust funded the project through open space transfer fees it collects from development at Shooting Star.
The goal was to protect the scenic value of the corridor, according to Land Trust President Laurie Andrews.
"The open spaces of the Snake River Ranch are some of the most iconic in Jackson Hole, and we were honored to be part of a solution to further preserving its character," Andrews said.
The total cost of the burial project was $7.4 million. Lower Valley spokesman Brian Tanabe estimated that $2 million came from Federal Emergency Management Agency grants and another $2 million from Lower Valley. About $1.7 million will be passed on to Lower Valley customers served by the buried lines, amounting to about a 1 percent increase in their energy bills.
———
Gillette's Cam-Plex picked for 2019, 2020 Wyoming finals rodeo
GILLETTE (WNE) — Before sending out Cam-plex's bid, staff was told the Wyoming State High School Finals Rodeo would not take place in Gillette in 2019 and 2020.
Cam-plex already had an event booked for the 2020 season at the same time the state rodeo competition was scheduled.
Janell Paris, Cam-plex's marketing coordinator, said she received multiple emails and phone calls from rodeo board members about not being able to host the event in Gillette.
"We submitted our bid anyway," Paris told the Joint Public Land Board on Thursday. "And we won."
Paris said the Wyoming State High School Rodeo board liked the bid submitted by Cam-plex so much it changed the dates for the event in 2019 and 2020 so the rodeo could come to Gillette.
The rodeo board is made up of 18 members across the state. Campbell County's three representatives are Lynn Kohr, Kent Manor and Quentin "Whiskers" Reynolds.
"All of our jaws hit the ground," Paris said when the staff got the news earlier this week.
"I can't believe they changed their dates," said Land Board vice chair Don Hamm.
Gillette and Cam-plex beat out the Sweetwater Events Complex in Rock Springs and the Wyoming State Fairgrounds in Douglas for the two-year stint.
The dates for the state finals rodeo will be June 3-8 in 2019 and June 1-7 in 2020.
The last time the state finals were up for bid, Cam-plex lost to Rock Springs.
———
Jackson hospital only one in state to receive award
JACKSON (WNE) — St. John's Medical Center was the only hospital in the state to receive a top award from the Centers for Medicare and Medicaid Services.
"We are honored to be the only hospital in Wyoming to receive the coveted five stars from the Centers for Medicare and Medicaid Services (CMS) and the only hospital in the state to have achieved an 'A' grade from The Leapfrog Group," St. John's CEO Paul Beaupre said in a press release. "Our providers and staff work diligently to ensure we follow the best practices for patient care that result in these high marks."
The Centers for Medicare and Medicaid Services monitors quality, safety and patient experience. The overall rating takes the weighted average of group scores in seven measures: mortality, safety of care, readmission, patient experience, effectiveness of care, timeliness of care and efficient use of medical imaging.
The latest rating uses data from the second quarter of 2013 to the second quarter of 2017.
Some information, like 30-day death rates and infection data, were listed as either "not available" or unable to be reported due to a small patient size.
For details, visit Medicare.gov/hospitalcompare/search.
The Leapfrog Group is a national nonprofit founded in 2000 to increase the quality and safety of American health care. The hospital safety grade uses 27 performance measures from the Medicare center and other organizations to create a letter grade that represents how well a hospital keeps patients safe.
In addition to the hospital receiving a five-star rating from the Medicaid center, St. John's Living Center also received five stars. It was the only long-term care center in Wyoming to get five stars in each of the rating's subcategories as well.
Tagged:
Cam-Plex
Gillette man dies in rollover
shooting in Cheyenne
St. Johns Medical Center
Wyoming Finals Rodeo