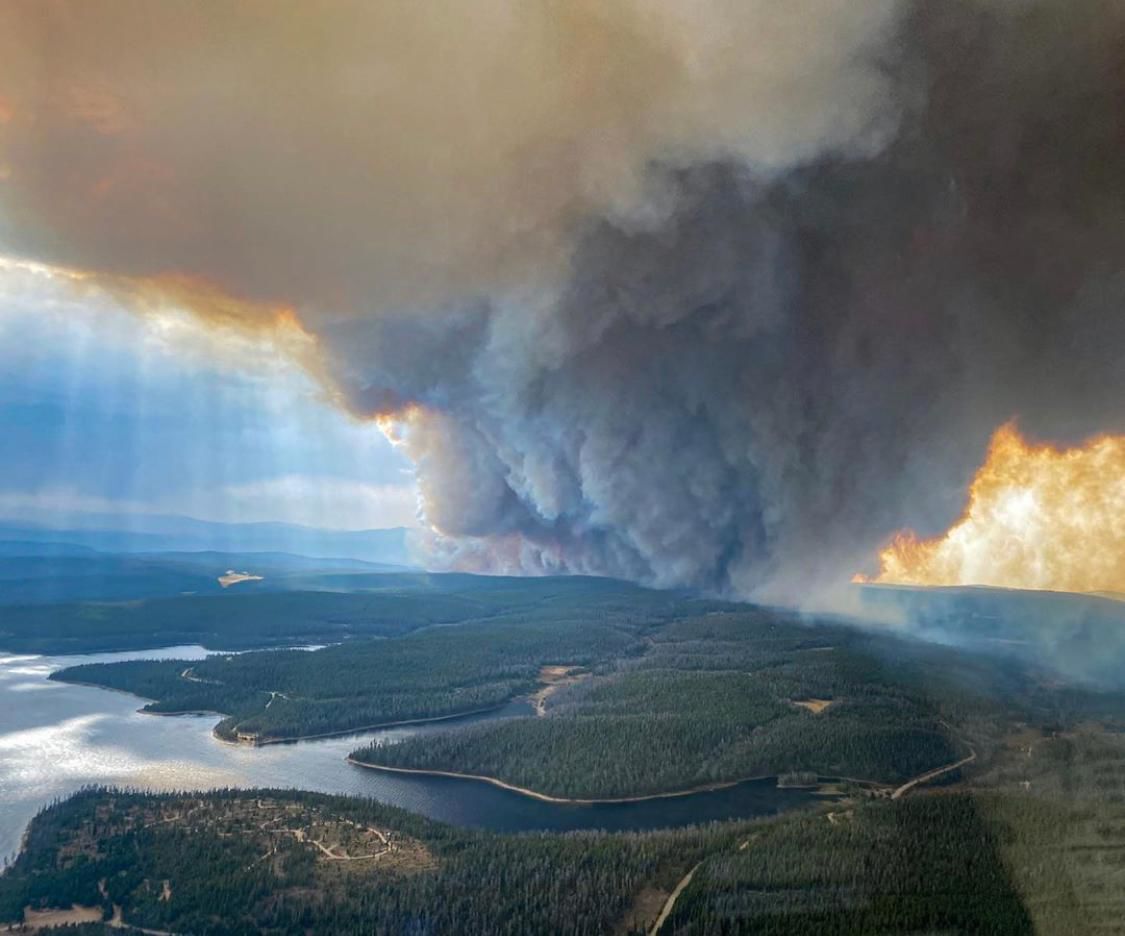 By Ivy Secrest
Wyoming Tribune Eagle
Via- Wyoming News Exchange
CHEYENNE — Wildfire season can cause concern for the general public, especially considering the increase in damage done by fires in the West. In spite of this, the state of Wyoming is confident in its ability to manage fires this season.
During a press briefing Monday, officials from state and federal agencies discussed the expectations and resources available for the upcoming fire season.
The National Significant Wildland Fire Potential Outlook has indicated that Wyoming is expected to have an average to normal fire season.
"The extra snow and moisture from this winter and spring is expected to help buffer the higher- than-normal temperatures that are predicted for this summer," Interim State Forester Kelly Norris said. "As summer continues, and our fuels in the grasslands and in the mountains dry out, we expect to see an uptick in fire activity, especially in the late summer and into the fall."
The event informed the public of the resources that the Wyoming State Forestry Division, Wyoming Rural Firefighters Association, state of Wyoming, Bureau of Land Management and U.S. Forest Service have access to when fighting fires this season.
"It makes such a difference to have you and the cooperation that we've established over the last several years," Wyoming Gov. Mark Gordon said when addressing the U.S. Forest Service, BLM and other federal partners.
All speakers made the point that between the resources of the agencies and collaboration with the public, fires can be contained or easier to contain once they break out.
"I think it's important that everybody who enjoys Wyoming outdoors also remember it's their responsibility to make sure that fires are out, and that they don't do anything that will cause a fire," Gordon said. "Fires are dangerous; we've lost far too many people."
Gordon referred to the loss of BLM Colorado Craig Interagency Hotshot crew member Collin Hagan, who died on Aug. 11, 2022, fighting the Big Swamp Fire near Oakridge, for whom the attending crowd took a moment of silence.
"The number one goal is safety," Wyoming BLM Director Andrew Archuleta said. "Safety of our public and safety of all of our wildland firefighters."
Archuleta encouraged people to remove fuels from around their homes and respective properties to minimize risk.
"How can the public help?" Archuleta said. "Well, by cleaning fuels away from your home if you live in the urban interface, be fire safe, have an evacuation plan."
Archuleta said that cooperation had led to the training of 900 local firefighters last year; they hope to train more than a thousand this year. They were also able to transfer three fire engines from BLM to rural fire departments.
The U.S. Forest Service has also been able to use federal funds to reduce risk of wildfires. USFS has partnered with BLM and the Casper airport to renovate an existing facility in order to load larger tankers and decrease response time.The Casper facility is expected to be fully operational by the 2024 fire year.
Collaboration between agencies limits concerns about whose fire it is to manage and allows for quicker response. Archuleta said that the response of rural firefighters makes all the difference.
The partnerships that they've built help the rural firefighters, as well, said Shad Cooper, the fire chief fire warden for Sublette County and president of the fire advisory board for Wyoming Rural Firefighters Association.
"The communities don't really care what color the fire truck is," Cooper said. "What they care about is that we respond, and we're there to help our communities and minimize the impact and try to keep the unwanted fire small."
Wyoming can also receive and give aid to neighboring states, should they require more resources. Uniquely, because of the 29 million acres of private land in Wyoming, the state has an emergency fire suppression account. Counties can apply for aid if they need support after a difficult fire season.
"It's going to be a wonderful Wyoming summer," Gordon said. "Hopefully, we will not have a bad fire season. But if we do, we have the tools, cooperation and personnel to do our best to make sure Wyoming stays safe."
Let us know what you think!
Tagged:
Kelly Norris
National Significant Wildland Fire Potential Outlook
Wyoming fire season
Wyoming Rural Firefighters Association
Wyoming State Forestry Division