Wyoming Wedding Expo coming to Afton this Saturday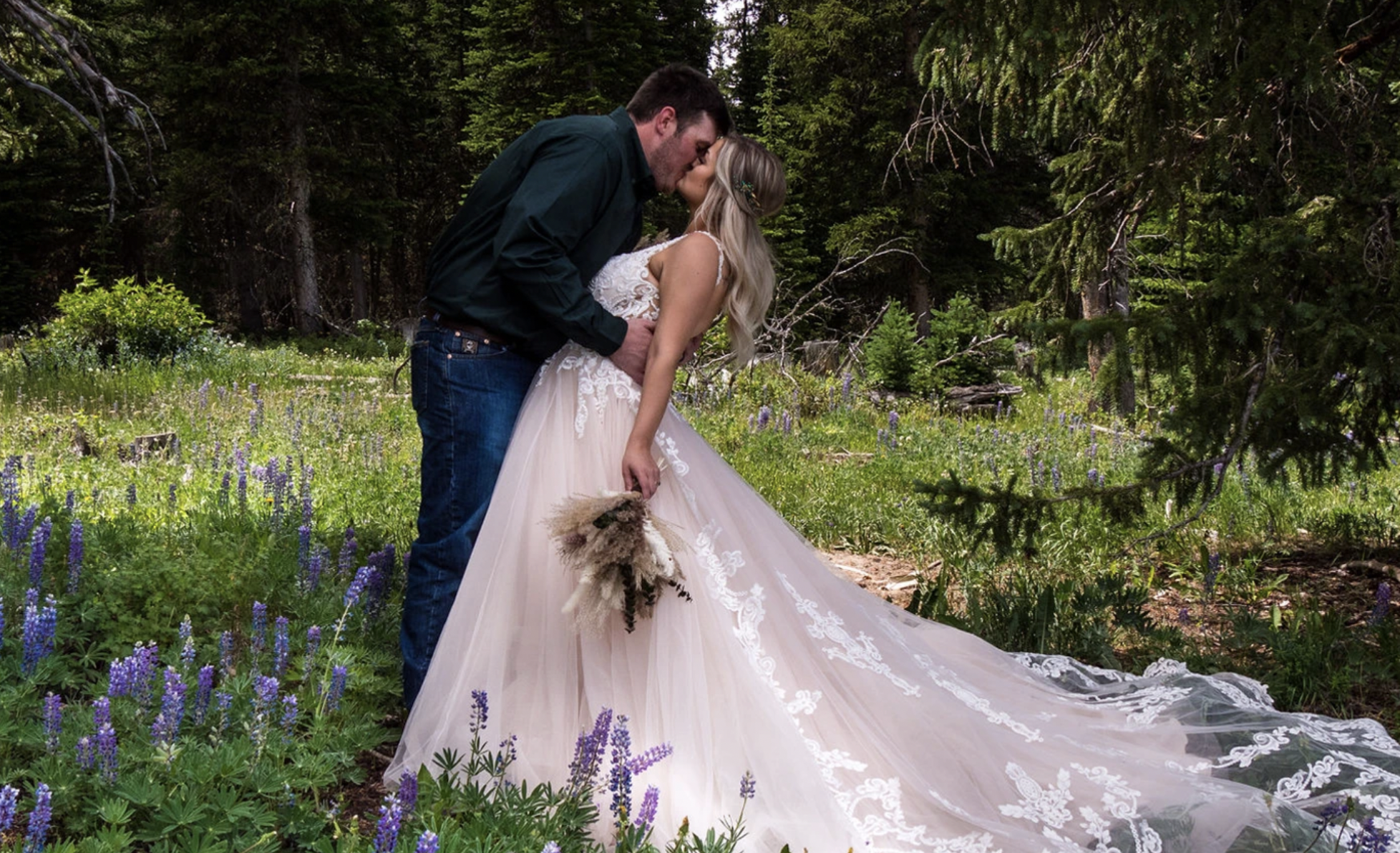 ◆ Anyone planning an event of any kind can make valuable connections, find helpful information and tips.
Brides, wedding parties and event planners from Star Valley and surrounding communities are invited to meet local wedding and event vendors at the Wyoming Wedding Expo on Saturday, April 29 in the Afton Civic Center from noon to 4 p.m.
Organizer Abbey Morales watched and waited for a wedding expo since moving to Star Valley last fall. "I was hoping to find a wedding expo to participate in myself and I couldn't find anything that was wedding specific, and I thought, well I'll just host it," she told SVI News in an interview last week. "I just got married last summer so I know how helpful expos are for vendors and brides to connect. So, for right now, I'll just host it myself. I thought about it for months because I thought this area wouldn't have enough people. I thought it would be too small. Then, I thought, 'I'll just do it one year and we'll see, but you know, I think it's going to turn out great because there's already a huge response."
Nearly 16 vendors have signed up for booths at the expo, and some vendors offer more than one product or service, so attending has the potential to offer a very informative and effective experience in planning and arranging any wedding or event features.
Vendors at the expo will offer venues, photography, videography, photo booth rental, audio guestbook rental, planning and officiating, catering, seamstress services, decor rental, floral services, bakery services, and more. Vendors include:
• The Gather
• Stuft Catering
• Macy Marie Floral
• Morales Photo & Film
• Upstream Entertainment
• Alpha Lit Marguee Rental
• M&M Weddings and Rentals
• Patricia V., Officiant and Planner
• Wyo Audio Guest Book
• Hope Halbeck, Seamstress
• Wildflower Photobooth
• Sugar Me Up Bakery
• 307 Mobile Booth
• Merry Magpies
Brides and their wedding party can also enter for giveaways that include a bridal bouquet, a wood flower bouquet, gift certificates, and bride swag. Pre-registration is not required but recommended and will enter you in the chance to win an engagement photo session. Enter for the give- aways at moralesphotoandfilm.com.
"All the vendors that are going to be there are not just wedding-specific," added Morales. "They are event vendors. It's not just for brides and their bridesmaids and moms to come to. It's for anyone who is interested in hosting an event. It's for anyone planning a party or anyone who just wants to support the local businesses. All the vendors are local. They are all Star Valley people, so that's really great."
Morales is excited to be able to help individuals in the valley with any type of event they might be planning. Her personal experience with expos is very positive. "They can be very helpful," she smiled. "Guests have the opportunity to walk away from the event with valuable gifts and services in hand. We are having multiple giveaways and door prizes. Almost every vendor is going to have a show special, whether it's a discount that they are offering just for the people who come to the event, or maybe as an add-on for free if you book that day or within a certain amount of time, but you do talk to them at the event. We'll also have a door prize giveaway, so that includes two bouquets from local florists, a gift certificate from a local bakery that could go toward cookies, or if you book them for your wedding cake, it could go toward that. I am also giving away an engagement session myself. We will also have some baskets of goodies, and the bakery is giving away cookies."
"Yeah, it'll just be a fun time," concluded Morales. "It's not just for brides, but for everyone who is planning an event or if they think they'll be getting engaged soon. Planning a wedding is like a part-time job, so if you can start early, I would recommend it. Bring your girlfriends, nibble on appetizers, meet over 12 vendors, take Instagram-worthy photos and enter in giveaways!"
Admission to the Wyoming Wedding Expo is free.
Let us know what you think!
Tagged:
Abbey Morales
Afton Civic Center
Wyoming Wedding Expo