Wyoming's unemployment rate down to just 3% in July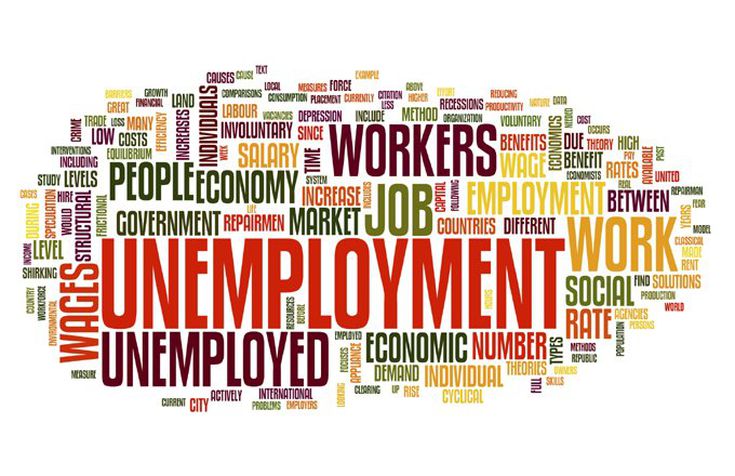 POWELL (WNE) — Wyoming's seasonally adjusted unemployment rate was down to 3% in July.
The state unemployment rate decreased from 3.1% in June to 3.0% in July, as job gains were seen in leisure and hospitality, construction and professional and business services.
The unemployment rate for the U.S. as a whole was 3.5% in July.
July unemployment rates were lower than their year-ago levels in every county.
Unemployment rates were elevated in 2021 because of the pandemic. Teton County, at 1.7%, had the lowest unemployment rate in the state in July. It was followed by Crook County and Niobrara County, both at 2.2% and Weston County at 2.3%.
Lincoln County had a rate of 2.7%, a drop of a full point from 3.7% in June of this year.
The highest rates were found in Sweetwater (down from 5.7% to 3.9%) and Fremont and Natrona County, each at 3.7%.
Total non-farm employment in Wyoming (not seasonally adjusted and measured by place of work) rose from 284,500 in July, 2021 to 291,600 in July 2022, an increase of 7,100 jobs.
Employment was unusually low in 2021 because of economic disruptions related to the pandemic.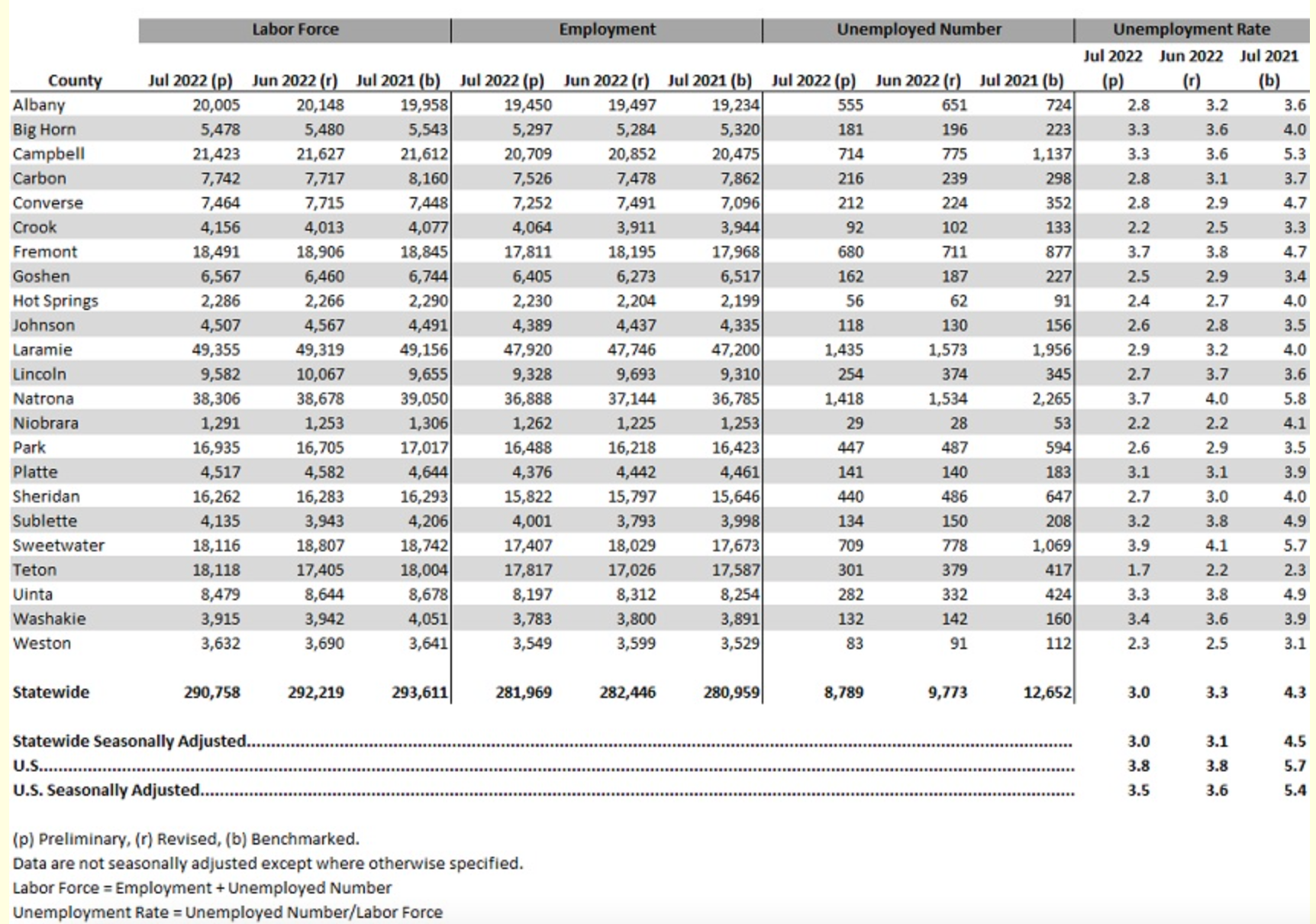 Let us know what you think!
Tagged:
Lincoln County Wyoming unemployment
Wyoming employment by county
Wyoming unemployment rate