Yellowstone cleaning up after severe wind storm hit Lake Village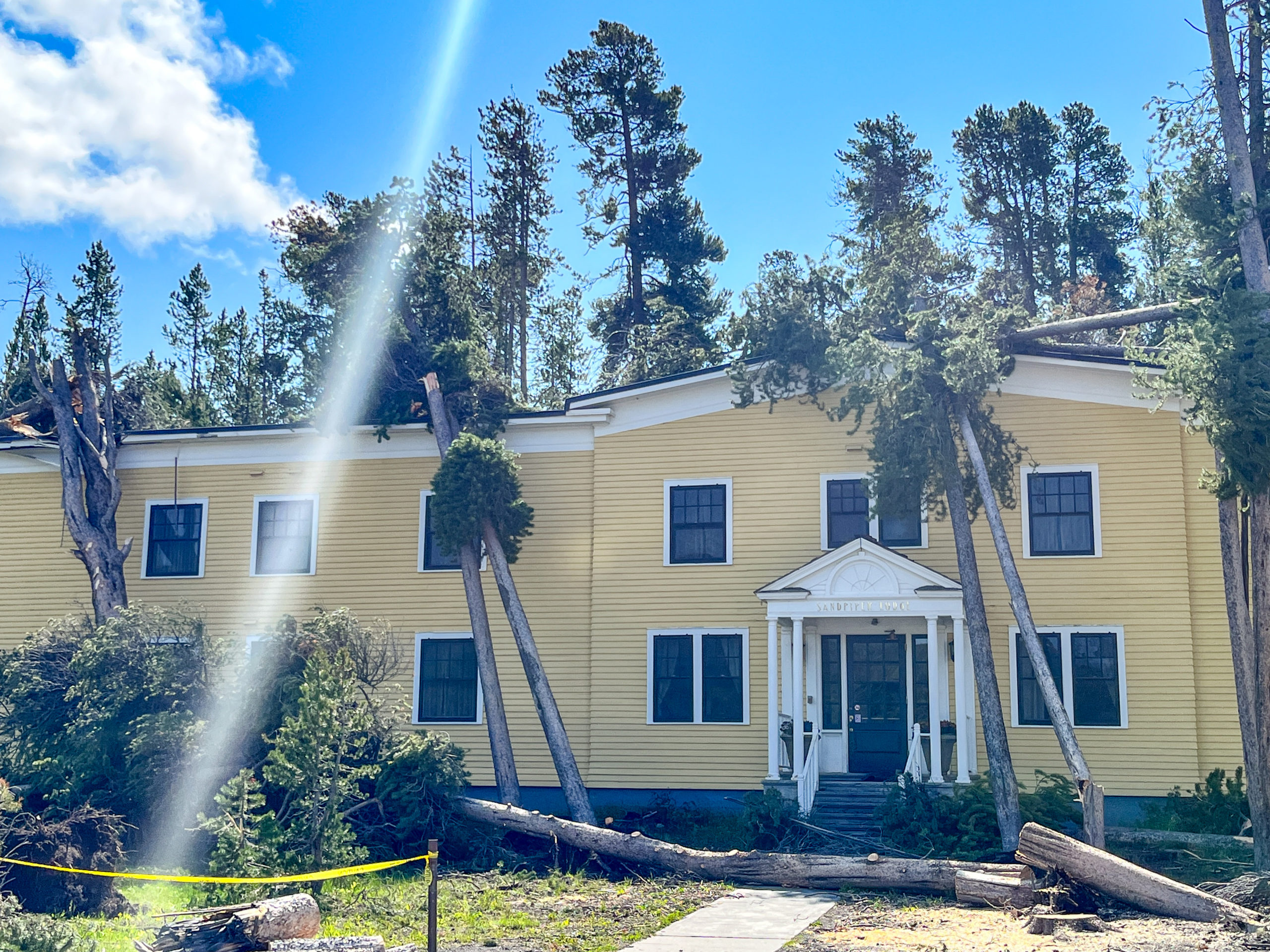 JACKSON (WNE) — Yellowstone National Park crews are cleaning up after a severe windstorm ripped through Lake Village, blowing down several hundred trees and damaging buildings and cabins in the popular tourist area.
"Monday night's storm event hit the Lake area very hard," Superintendent Cam Sholly said in a Wednesday afternoon press release. "The National Park Service team and our partners quickly stabilized the situation and got recovery efforts started immediately."
The park said no injuries or fatalities have been reported.
As of Wednesday afternoon, there were also no closures in the area, though power was still out at Bridge Bay campground and marina. 
The storm blew through on July 3, blowing down trees in the southern portion of the park around Yellowstone Lake. Trees struck buildings and cars, leading some to evacuate for cleanup and repairs. Lake Hotel and the nearby Lake Medical Clinic both lost power for about 24 hours.
Power was restored at those Lake Village facilities Tuesday evening, July 4, after crews spent the better part of the day clearing trees from roads and other infrastructure. Damage assessments are being conducted.
This time last year, Yellowstone was also in disaster recovery mode, but for a much larger incident: Severe floods had ripped through the park, damaging infrastructure and causing visitors to be evacuated.
Let us know what you think!