2018 Swift Idol auditions underway with $4,000 in cash up for grabs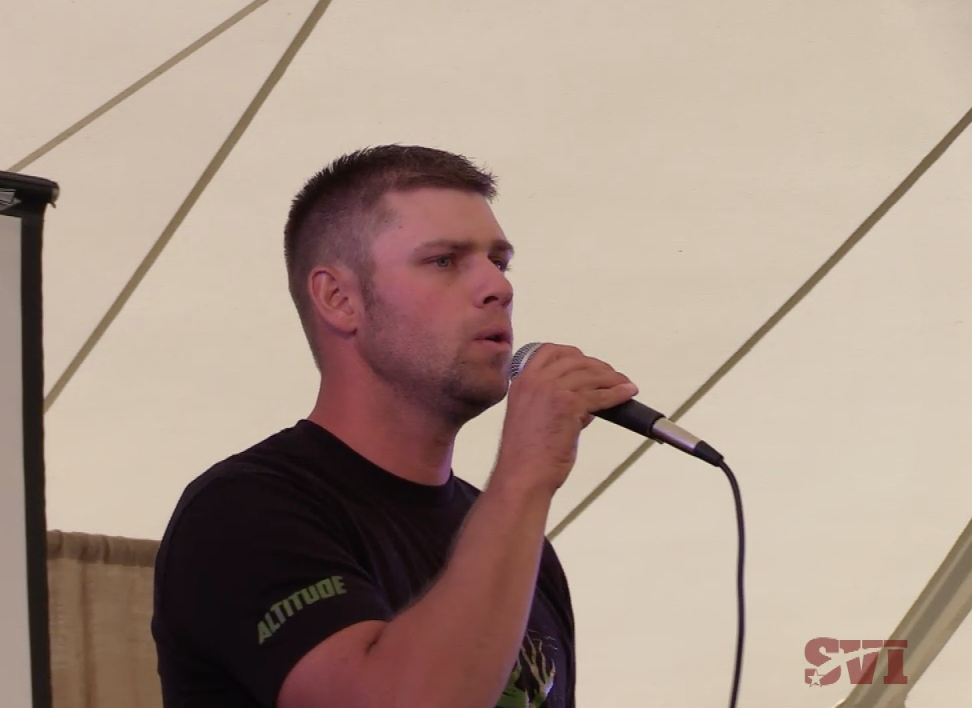 Fall River Propane and Swift 98 are partnering once again for their 3rd Annual Swift Idol Competition to be held under the Big Top at the Lincoln County Fair on Friday, Aug. 10 at 5 p.m. right before the PRCA Rodeo.
"Of all the events we do that are not associated with the schools, this has turned into our largest SVI sponsored event," said Duke Dance, Swift 98 Station Manager.  "Our goal is to bring out the best vocal talent in the area."
"Beginning the week of July 9, people who want to enter the contest can go to swiftidol.com, and submit an audio recording of themselves singing," said Dance.  "Depending on the number of auditions we receive, we may ask some of the contestants to come into the studio for a live audition. Our deadline for submitting auditions online is Thursday, July 19."
SVI's judging panel will review all audition recordings and select eight semi-finalists through the audition process.
On the night of the contest, each semi-finalist will sing one song.  The audience will then vote to determine which four of the eight contestants will move to the final round.
Then, each of the finalists will perform a second time.  Once more, audience members will vote to determine which vocalist will be the Swift Idol of 2018.  The judging panel will be on hand the evening of the competition to provide feedback for the contestants and entertainment for the audience, but winners will be determined exclusively by audience votes.
Each audience member gets one chance to vote for their favorite vocalist per round.
"Swift Idol will be streamed live online," explained Dance.  "Viewers will be invited to text their vote into the event.  Anyone attending the event live or watching the live stream of the event online can vote.  Stream the event to any device at svinews.com or at livestream.com/svi."
"This year is our biggest prize ever," said Dance.  "It's $3,000 to the winner and provided by Sterling Urgent Care.  Simplot Smokey Canyon Mine is offering the runner-up $1,000 for their performance.  Fall River Propane is the main sponsor of the event and has been for all three years."
Swift Idol is for vocal soloists only, not for groups, bands or pianists.  A contestant can have one accompanist, like a guitarist or pianist, with them on stage, but most contestants in the past have used a Karaoke track.
"The judging panel for the competition traditionally includes the previous year's winner," said Dance.  "Swift Idol 2017 Case Tippets will be one of the 2018 judges.  Star Valley resident Travis Osmond will join Case as a judge. Osmond's musical background is solid.  He is the son of Merrill Osmond, and the nephew of Donny and Marie Osmond.  Shelby Thatcher, the 2004 Mrs. Wyoming, rounds out the judging panel."
"We appreciate our partnership with the Fair Board," said Dance.  "It's our second year holding Swift Idol in conjunction with the Fair, and it has been great. Fall River Propane has sponsored for three years now, and we enjoy partnering with them.  We appreciate the generosity and support of Sterling Urgent Care and Simplot as well."
"We hope to see lots of participation from potential contestants and from the audience," said Dance.  "It's been great fun in the past, and we look forward to another really exciting evening.  You never know what could happen."
Tagged:
Case Tippetts
Fall River Propane
Lincoln County Fair
Shelby Thatcher
Simplot Smoky Canyon Mine
Sterling Urgent Care
Swift 98.7 FM
Travis Osmond