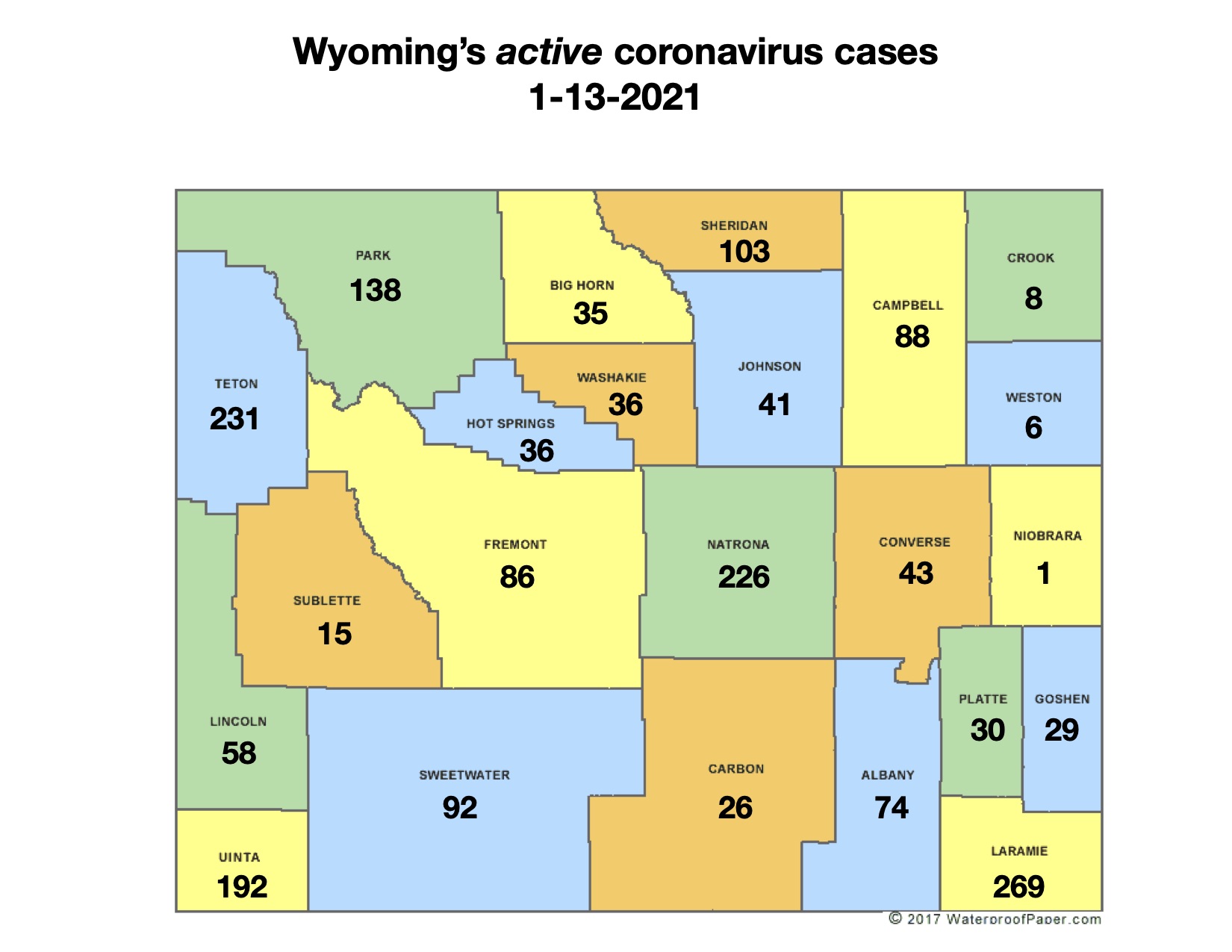 One day after a correction for a reporting error pushed the state's active number of coronavirus cases up by more than 400, reports of more than 600 recoveries pushed the number back down.
The Wyoming Department of Health, in its daily coronavirus update, said it had received new reports of 681 recoveries Wednesday among patients with confirmed or probable coronavirus cases.
When combined with 167 new confirmed cases and 50 new probable cases on Thursday, the recovery numbers left the state with 1,863 active cases, a decline of 464 from Tuesday.
The high number of recoveries Wednesday was largely the result of  recovery reports catching up to the late reporting of confirmed numbers Tuesday, when the correction of a reporting error added more than 300 to the confirmed case total, said Kim Deti, a department spokeswoman.
Most of the recoveries Wednesday were seen in counties that posted unusually high numbers of new confirmed cases Tuesday because of the reporting error.

As of Wednesday, Laramie County had 269 active cases; Teton County had 231; Natrona County had 226; Uinta County had 192; Park County had 138; Sheridan had 103; Sweetwater had 92; Campbell had 88; Fremont had 86; Albany had 74; Lincoln had 58; Converse had 43; Johnson had 41; Hot Springs and Washakie had 36; Big Horn had 35; Platte had 30; Goshen had 29; Carbon had 26; Sublette had 15; Crook had eight; Weston had six, and Niobrara had one.
New confirmed cases were reported in 20 counties, with the largest number of new cases, 42, seen in Natrona County. Park County had 32 new cases.
The new confirmed and probable cases brought to 48,289 the number of people diagnosed with coronavirus since the first case was detected in Wyoming in mid-March. Of that number, 45,904 have recovered since the beginning of the pandemic.
Let us know what you think!