A Picture-Perfect Day in Laramie should pay dividends for UW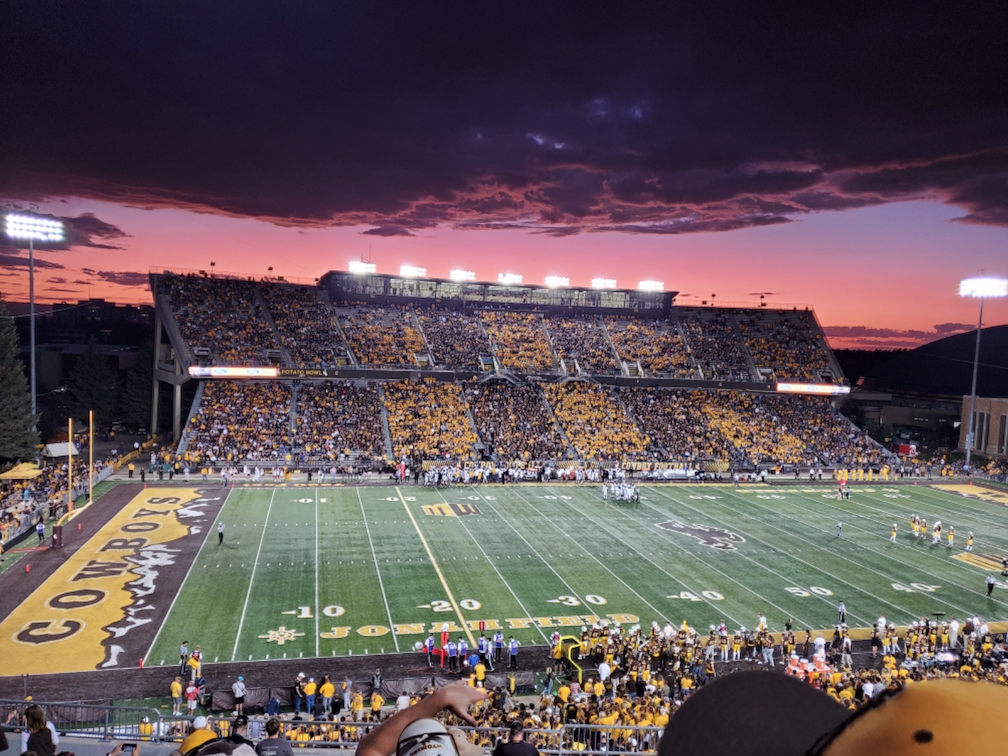 The story has to develop before it can be written. That was the lesson I came away with from my trip out to Laramie to watch the Cowboys host the Missouri Tigers.
Down 14-0 in the first quarter, the game paused to honor Naphtali Moi Moi, a Wyoming signee who had drowned just before his high school graduation earlier this year. The family was emotional, the crowd was loud and a rainbow went right over the top of the stadium as the as the Moi Moi family felt the energy of the scene.
NEFF'S RAINBOW TURNS TIDE FOR COWBOYS – 7220Sports.com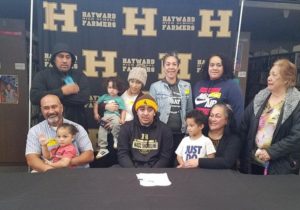 From that point on, the Cowboys controlled the game with several forced turnovers, a defensive touchdown and a running game that piled up nearly 300 yards in a 37-31 win. It's only the second time a team from the Southeastern Conference (SEC) has come to Laramie and the Cowboys are 2-0 in those games.
It was a game where everything was working for UW. Kickoff temps were in the low 70s, no wind and a glorious purple sunset bounced off the clouds and onto the field where the stadium did a "Stripe Out" for the first time. The game was on national television and helped cap off a weekend for the Mountain West where the league handed losses to Arizona, Purdue, Florida State and the Tigers.
It was a big money game for Wyoming. Not just in attendance which was good, but I don't know that I've ever been to a game where all the little things clicked any better than they did on Saturday. The combination of the weather, the opponent, the result, the fan interaction and the coverage was all in sync.
Coach Craig Bohl said games like this have the opportunity to lift programs up a notch in national awareness. Considering what happened and how it happened, it might have been two notches for the Cowboys who now look at a schedule that could see them rattle off several wins in a row.
• Game Balls
Sean Chambers rushed for 120 yards and a touchdown and passed for 92 more. Yes, he missed some easy passes like the would-be touchdown to the tight end in the first half. He also planted a Missouri defender like a store-bought flat of tulips with a highlight-reel stiff-arm and several first-down battles that solidified that this is his team.
The UW offensive line lost players during the summer and spring and were still shuffling guys around leading right up to kickoff. They didn't give up a sack and plowed the road for 297 yards on the ground and a trio of touchdowns.
Big and Nasty – 7220Sports.com
• Head Turners
– David "Big Papi" Castillo was a lot of fun to watch in Utah this past Friday. When he wasn't racking up over 160 yards on the ground, he was blasting Bear players as a blocker like they stole the last piece of cake at his birthday party. The Braves backfield is LOADED this year but #32 is worth watching whether he has the ball or not.
– I'm not sure what I was expecting from the Lady Braves volleyball team in Cokeville, but they picked up five sweeps and made it to the championship match before falling to the Alta Hawks out of Sandy, Utah. Talk about a good start.
– The truck thermometer said 101 when we pulled up to broadcast the football game in Bluffdale. The players played in it and the cross-country runners ran in it and then came and cheered on the football team. I thought that was pretty incredible.
Nice work SV Football. ❤️ 2B a Brave 💥💥💥💥💥💥💥💥💥 pic.twitter.com/D74JY7G3kM

— Star Valley XC/T&F (@SVBravesXC_TF) August 31, 2019
• College Pick 'em
Marshall @ Boise State 7 p.m. (ESPN 2) – Games like Saturday is why Boise has been so dominant over the last decade plus. Hurricane Dorian forced the movement from Jacksonville back to Tallahassee where Florida State wound up getting a true home game. It's 3000 miles, its hot and humid and nothing was what you thought it was a week ago. The Broncos win anyway. Good luck to Marshall trying to replicate it. Llama says – BSU 42-7.
Stony Brook @ Utah State 5:30 pm. – I won't spend much space on this match up. The Aggies had their chances at Wake Forest but per their usual, they came up just short and it will likely be a game that will be the focus of "what-ifs" all season long. Llama says Aggies – 55-0
Wyoming @ Texas State 5 p.m. (ESPN+) – Wyoming fans are printing national championship shirts and haters say it was a fluke. The truth is likely somewhere in the middle. The Wyoming defense is for real. It wasn't just the turnovers they got, it's three more that they almost got. The passing game needs to improve but this team already reminds me of the 2017 squad that led the nation in takeaways. Don't expect a letdown, Wyoming has already been stomped at Texas State in the last decade and the front office has almost certainly reminded the current staff. Llama says – Cowboys 29-10.
Northern Illinois @ #14 Utah 11 a.m. (Pac-12) – Northern Illinois is no pushover, but this Utah defense is legitimately one of the best in the country. Things should roll their way pretty handily at home. Llama says – Utes 35-10.
BYU @ Tennessee 5 p.m. (ESPN) – There should be some real desperation in this game. Neither program wants to fall to 0-2 but one of them will. I think it will be a close game and in those instances I have to take the home team. Llama says – Vols 24-21.
Dahl Erickson is an award-winning columnist, sports writer and broadcaster for SVI Media based out of Star Valley Wyoming. He was once told by a Vegas pit boss that he and his brothers were "the worst gamblers he'd ever seen."  Follow him on Twitter @DahlErickson and on Instagram @SportsLlama
Let us know what you think!
Tagged:
Missouri Tigers
University of Wyoming Football
War Memorial Stadium