A quality education unlocks doors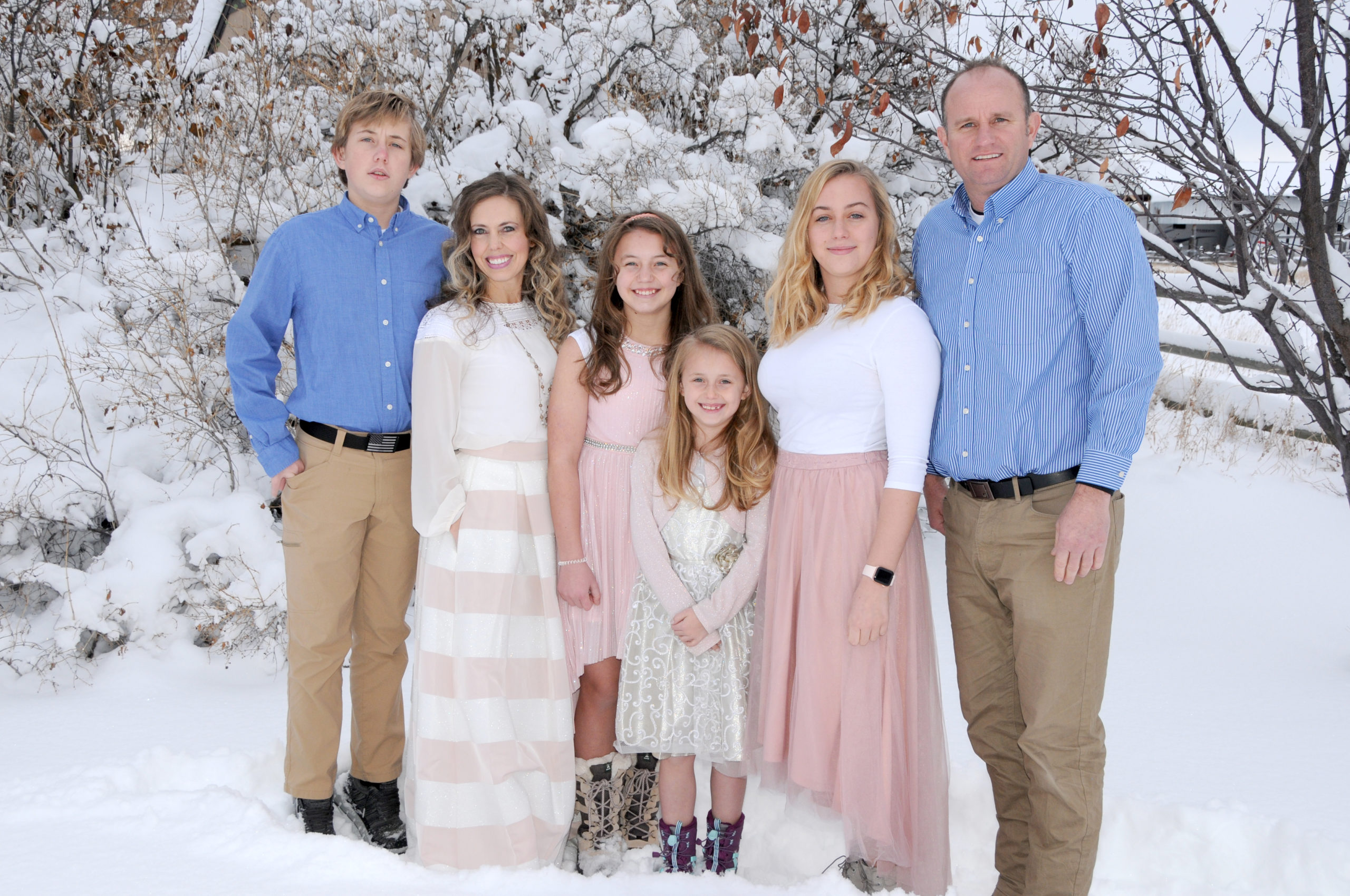 ◆ Josh Winder is a Special Education Teacher at Star Valley Middle School.
Josh Winder is in his first year serving the students at Star Valley Middle School as a special education teacher.  He started with LCSD2 as a substitute teacher and a paraprofessional at Star Valley Middle School and Star Valley High School and then completed his education degree by student teaching at Osmond Elementary School.
Josh lived in St. George, Utah until age 10 when his family moved to Yuma, Arizona. The 5th of 6 children, Winder remembers spending lots of time with his family camping and playing family games. He enjoyed the outdoors building forts and playing sports. He worked his way through high school as an electrician hanging lights and ceiling fans, and that was all after his football activities where he played linebacker with the high school team.
Josh has been married to his wife, Kimberly, for 19 years and they have 3 children. The Winder's left Arizona and moved to Star Valley three years ago. They were ready for the lifestyle change and have loved adapting to Wyoming and Star Valley's small-town living. Their family enjoys camping and hiking together and Josh loves mountaineering, rock climbing and working in the yard.
"When we were exploring living in Star Valley, we quickly learned about the positive reputation our school district has," said Josh. "Since part of our plan to move up to the Valley included spending more time with the family, I decided that there was no better way than to go to school with my children. Being able to work for the best school district in Wyoming is exciting. Knowing that there are so many wise mentors in the education system here is also encouraging to ensure that we will continue a legacy of greatness."
Josh always intended to become a teacher, but it took him a while to get there.
"When I first began my studies at Arizona State University 15 years ago, my plan was to become a teacher.  Life, however, had a different plan, and I started a career in Commercial and Residential real estate.  A few degrees later, I decided to go back to where my heart first started – in education.  When I finished my student teaching last year, I was offered a few other jobs outside of the district but chose LCSD2 because of the good people that work in the district and the great students that fill our chairs every day."
"I have seen many people in living situations that were less than ideal," said Josh. "I want to help students understand that education will help them unlock the doors to a better life with many opportunities.  Hard work and dedication can change a person and their family.  Over the last 20 years I have served with the Boy Scouts and young men at church.  I've seen the youth with so many different circumstances change for the better.  I had one young man – He was 12, without a father and not much in the way of other parental support. I watched him grow to be a successful Marine that helped protect our country, retire from the military, raise 2 kids, put himself through school and start his own business. I also see daily differences in my students.  Today a child may struggle but come back tomorrow with a smile on their face ready to face new challenges with a little more hope than yesterday."
Josh plans to stay at LCSD2 until he retires, which is many years down the road. He wants to help kids excel and be the best they can.  He wants to finish building his house and hopes someday to hike Mt. Kilimanjaro in Africa.
To Josh, a quality education opens doors.
"I would love to see all students in the school district take advantage of the great opportunities the district provides and to change individual beliefs that students can have everything they want by working hard at school and in their personal lives to prepare themselves for the next level of education and careers."
Let us know what you think!
Tagged:
Josh Winder
LCSD #2 Education Spotlight
Star Valley Middle School