After truck plummets down the Beartooths, tow bill could reach six figures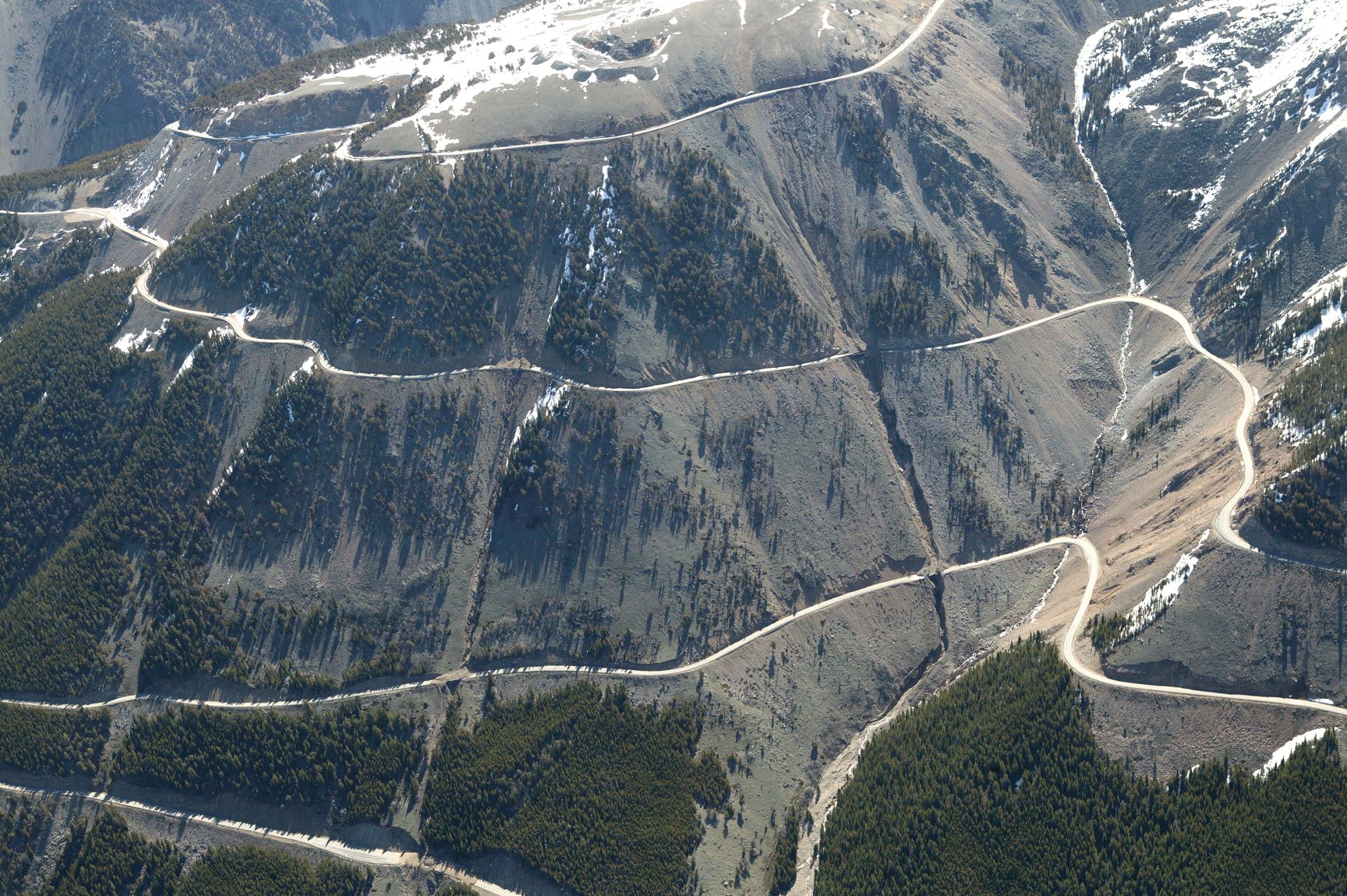 POWELL (WNE) — A Nevada resident's borrowed pickup plummeted hundreds of feet over a cliff near the interpretive center on the Beartooth Pass last month. Now, the driver faces a six-digit bill to have the vehicle removed.
The 50-year-old woman was driving a Toyota truck with a manual transmission that she'd borrowed from her father, said Travis Haworth, a federal law enforcement officer with the Shoshone National Forest.
As she arrived near the interpretive center parking lot along the Beartooth Highway (U.S. 212) on Aug. 16, she pulled to the left side of the road. She parked and jumped out to take some photos of the views, Haworth said. As she stepped away, the truck began to roll.
The truck rolled across a field through one of the only areas clear of large rocks to make it to the steep cliffs. The truck then plunged hundreds of feet to the bottom of the ravine, hitting two or three times as it fell.
The driver, whose name is not being made public at this time, got a ride after the vehicle was lost.

The wreckage cannot be seen from the highway, and Haworth had to hike to find a spot where he could view the bottom of the cliff and confirm the accident actually happened. Haworth called the woman and alerted her that the truck and the debris fields would need to be removed.
"You can't abandon property on the forest," he said.
Haworth learned it will most likely require at least one helicopter aerial crane and professional climbers to clean up the crash.
"Each helicopter has its own hourly fee. Some of those aircraft, like a sky crane, can be $150,000 to $200,000 bucks a day," he said.
The salvage operation will have to wait until next year due to the weather.
Tagged:
Beartooth Pass
Travis Haworth
U.S. 212