Afton Airpark redesigned, goes through court and FAA for approval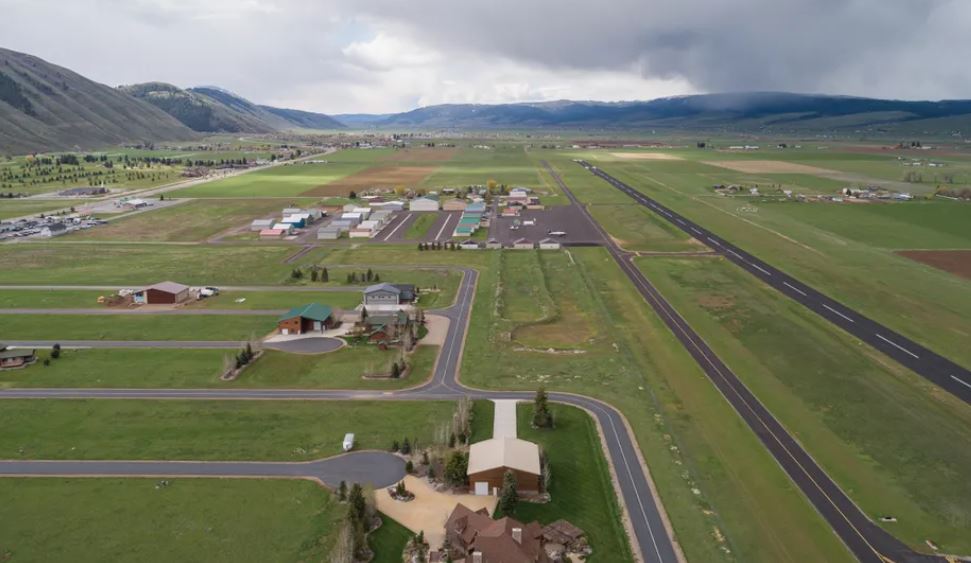 • Afton Sky Ranches' includes five-lot proposal. Development similar to Alpine.
Afton-Lincoln County Airport Chairman Ryan Lyman advises the airpark is still a possibility, but some hurdles remain before development can begin.
He recalled two years earlier, the company Third Eye Development approached the Town of Afton about putting in a 23-lot subdivision. However, the town denied that plan and so the developer reworked it and set up a proposal for a five-lot proposal  called Afton Sky Ranches.
"That eventually was approved," Lyman said. "There are, however, ten pretty significant conditions on that approval. So, it's not a final approval, it's an approval with conditions."
Afton Sky Ranches has moved through the Afton-Lincoln County Airport Board process and he says they had several meetings including getting public feedback. He says they denied the first proposal from the developer. From there the developer filed a brief with the Third-District Court.
"After many months of back-and-forth briefs and responses," Lyman said. "Judge (Joseph) Bluemel…found our decision to be arbitrary and capricious. He reversed and remanded our decision."
He says that means they came forward to build a plan with the developer and now they are at a point where they can move forward. He says the next steps are building out the covenants and restrictions for the subdivision and other agreements which then go to the Federal Aviation Administration (FAA).
"And there's significant review by the FAA at that point," Lyman  added.
He explained there are about 38 to 39 acres that are in the proposal. He noted there currently is an airpark at the Afton-Lincoln County Airport which he says is not full yet.
"It will have similar homes with hangars on them," Lyman  said. "The proposal is, if it is all, approved by the FAA these owners will be able to taxi from their home to the airport and be able to access the airport there."
He says it is fairly similar to the airpark on the east side of the Alpine Airport in Wyoming. He says some of the considerations are regarding sewer and water because there is not a lot of access there, according to the Town of Afton. He says the FAA will merely be concerned with safety.
Limitations include a wingspan of an aircraft to 75-feet which is smaller than they already have.
Lyman says based on their last public meeting they haven't resolved every citizen's concerns, but the board has been trying to meet with everyone individually to inform them how they are working to bring about the best possible solution.
He also points out that it will take some time to resolve as it takes a long time for approval at the  federal level.
Let us know what you think!