The all-day Grand Opening of The Star of 89 is this Saturday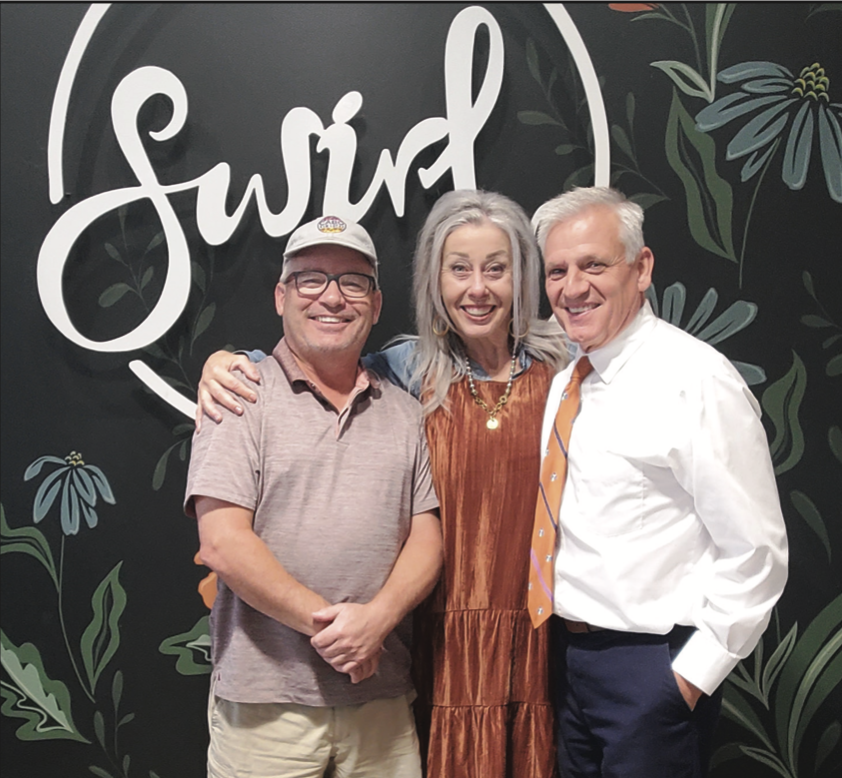 • Giveaways, free samples, live music, and much more from 9 a.m.-9 p.m.
The Grand Opening:
Chad and Bethany Packard of Turnerville and Owen Packard of Highland, UT sat down to discuss the upcoming Grand Opening of  the Star of 89 in Afton, which will be Saturday, October 14 from 9 a.m. to 9 p.m. This opening will allow the public to celebrate the updates to the historical building with live music, door prizes, samples and more. You can also come to meet the owners, artisans and many others who have played essential roles in The Star of 89.
As many have witnessed, the building now features The Giftery, a high-quality shop and boutique; Swirl, with frozen yogurt and other sweet treats; The Lofts On 89, which provide spacious,  condo unit rentals; and Gather On 89, which boasts a large event room for parties, reunions, weddings, and more. All of these additions have been completely remodeled and styled to provide a calm, inviting experience.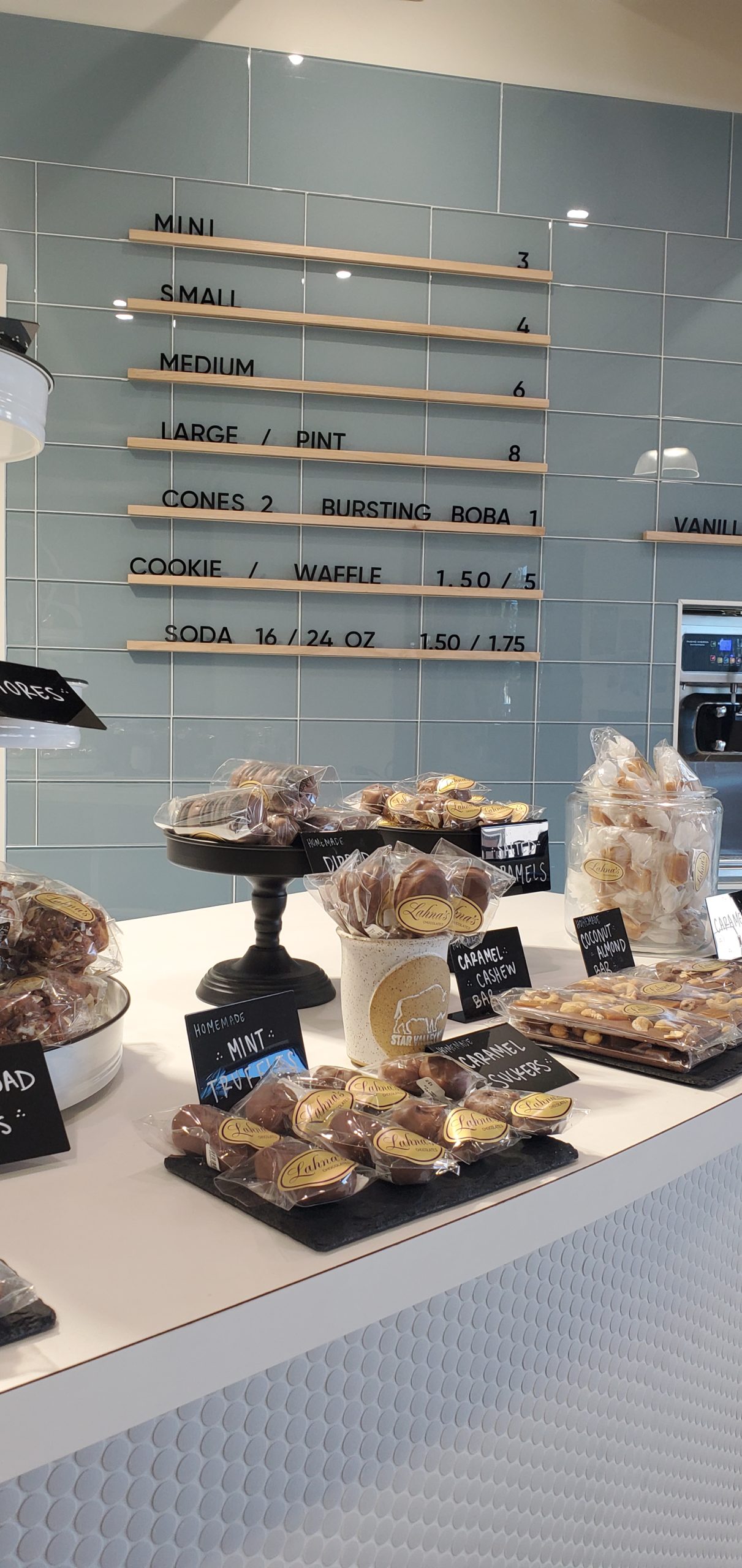 The Star of 89 artist Kayla Graham will be in The Giftery to talk with those coming through on Saturday and will be signing Giftery shirts she designs. The Giftery will also have two $100 gift card giveaways to attendees. Those who come through are encouraged to enter the drawings, including a giveaway for a one night stay in Loft 1.
Swirl will have delicious flavors of frozen yogurts, handmade chocolate samples from Lahna with Lahna's Chocolates, and introduce many to a live demonstration of Liege waffles, which is a crispy-on-the outside, soft-on-the-inside Belgian waffle made with pearl sugar. There will also be giveaways for free Swirl.
When talking about the support of the community, Chad shared how busy Swirl has been saying, "We're seeing an average of about 200 cups a day."
After 8:30 p.m. on Saturdays. Swirl offers a large bottomless cup, with the exception the weekly vanilla and chocolate flavors, which not only provides an exciting special, but also allows any extra froyo to be emptied from the machines as much as possible before the next week's featured flavors.
Not only are sweet tooth cravings filled during the grand opening, but the public has also been invited to tour the Lofts on 89 on the upper floor or take a seat at Gather to enjoy live music  by local band The B-Side from noon-1p.m. and 6-7 p.m.
SVI Media will also be live broadcasting the opening, on location, from 11 a.m. to 1 p.m.
The owners are all very excited and busy getting everything ready for a busy Saturday to celebrate The Star of 89.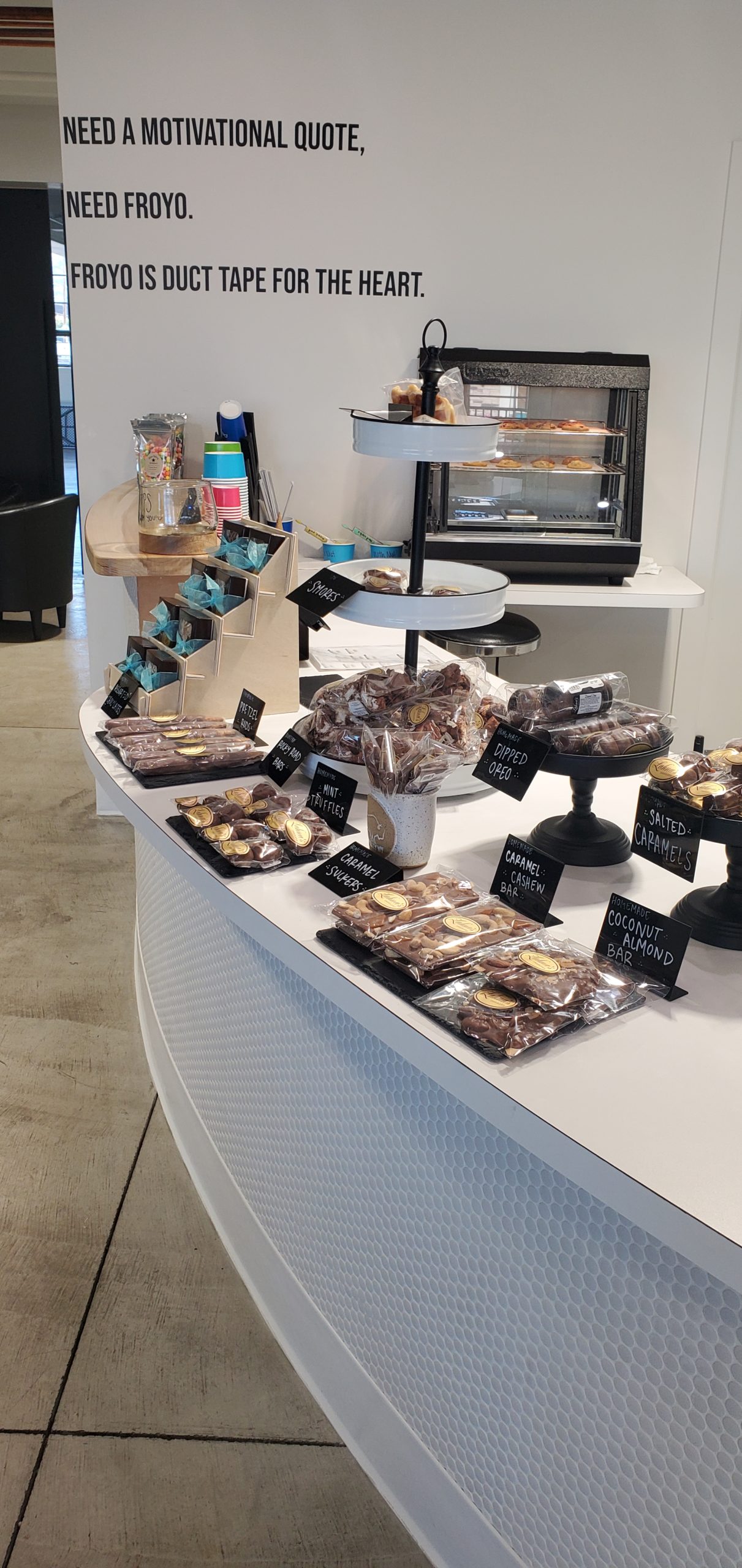 What to look forward to from The Star of 89:
Emphasizing that the building will be open year-round with adjusted hours, Bethany says, "We did this project for the community. This is a gift to our new home and community."
With the hope of getting others to know the importance of providing places and activities that are productive and positive for the community later in the evenings, Chad shares, "We'll stay open for you…As long as we've got people coming in, we'll stay open after 9 o'clock."
As the colder months approach, Owen says, "We'll have soups, breadsticks, herbal tea, coffee, hot chocolate, cider and we'll have the hot Liege waffles.
Editors note: Owners of The Star of 89 include three cousins and their spouses; Wendee and Scott Graham of Afton, Chad and Bethany Packard of Turnerville, and Owen and Aimee Packard of Highland, UT.
Learn more at starof89.com.
Let us know what you think!
Tagged:
Chad and Bethany Packard
Owen Packard
Star of 89
Swirl
The Giftery