Alpine Healthcare Facility construction starts with groundbreaking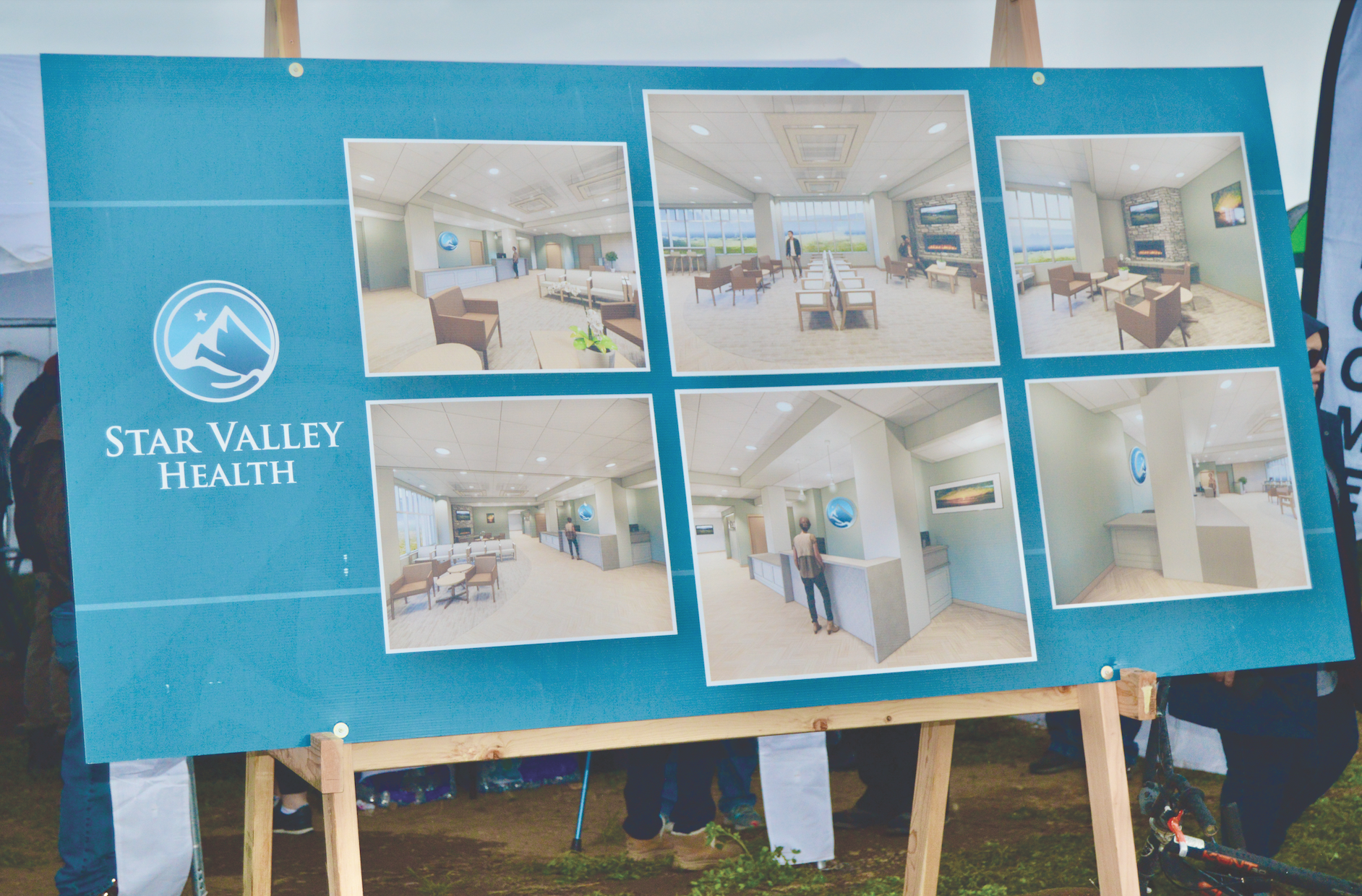 ◆ Coordination will continue with Alpine community on additional services and interior design.
Two years of preparation by Star Valley Health for the Alpine Health Care Facility moved forward with the official ground breaking Friday, May 21.
Star Valley Health has operating a small facility on U.S. Highway 89 for many years in Alpine, but Friday's ground breaking will move the location to the intersection of U.S. 26 and 89, where the roads connect to Star Valley, Jackson and Idaho Falls, Idaho.
The entire building will include 13,000 sq. ft. facility with offices for family medicine and urgent care.
Future expansion will include offices for orthopedic care and other specialty care, such as pain management.
The entire building will be complete one year from now. "We're planning a ribbon cutting in May, of 2022," said Mike Hunsaker SV Health Chief Operating Officer.
He added, "We'll be working with the Alpine Community to further develop the interior design, the additional health care services offered there and a final name for the facility."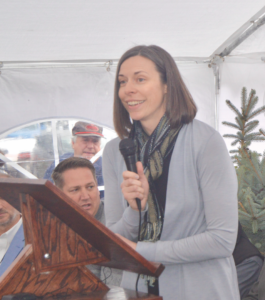 • Dr. Niki Milleson
SV Health Chief of Staff/Alpine Family Physician
Dr. Niki Milleson, Star Valley Health Chief of Staff and Alpine Family Physician, was the keynote speaker at Friday's ground breaking.
She spoke of the importance of Star Valley Health expanding with the updated and new facility in Alpine.
"I am honored to be here today as Star Valley Health commits to expanding access to healthcare in Alpine, my home," she said. "I am an Osteopathic Family Physician and have been working in Star Valley for the past 11 years, 10 of those years here in Alpine."
She looked back at the original opening in Alpine.
"The current Alpine clinic opened on Nov. 1, 1995, 26 years ago," she recalled. Star Valley Health, then known as Star Valley Medical Center, recognized the need for healthcare here that long ago and has continued to commit more and more services to Alpine including Family Medicine, urgent care services and specialty services at our current location."
She added, "Thank goodness for a new building though, because as the community and our popularity grows we are busting at the seams!"

The physician said the emphasis of her health care has focused on taking care of families throughout their life.
"When I found my calling as an Osteopathic Family Physician I knew I wanted to practice in a rural area and take care of whole families in all stages of life," she said. "Star Valley Health and Alpine have blessed me with that opportunity. I am now taking care of kids that I delivered 10 years ago, their parents, their grandparents, and sometimes their great grandparents." She added, "Each generation brings a different set of health challenges and rewards. That is what I love about rural medicine."
Dr. Milleson concluded, "Our sign once read, 'Alpine Clinic, a service of Star Valley Medical Center.' That statement always struck a cord in me as medicine is a service — a service to the health of an individual, a family and a community.
"That statement may not be on the sign anymore but Star Valley Health continues to serve Star Valley. The new Alpine clinic is one more testament to its commitment of service and the health of our community."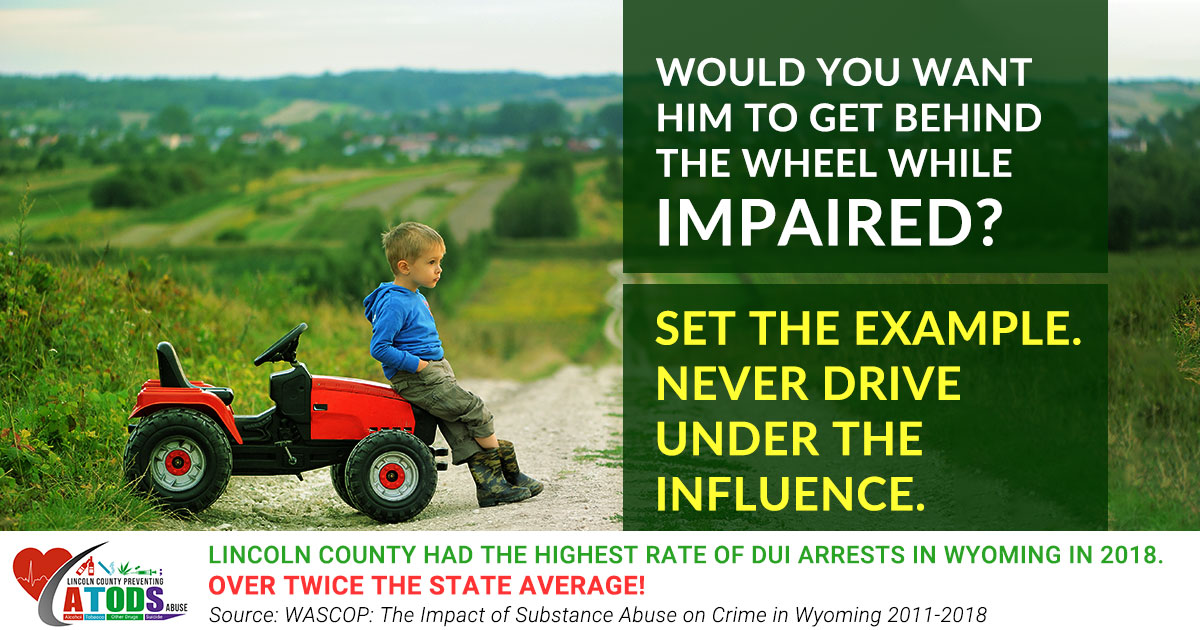 Let us know what you think!
Tagged:
Alpine Health Care Facility
Star Valley Heath