Auburn Hatchery Superintendent Ed Berry Retires after 36 Years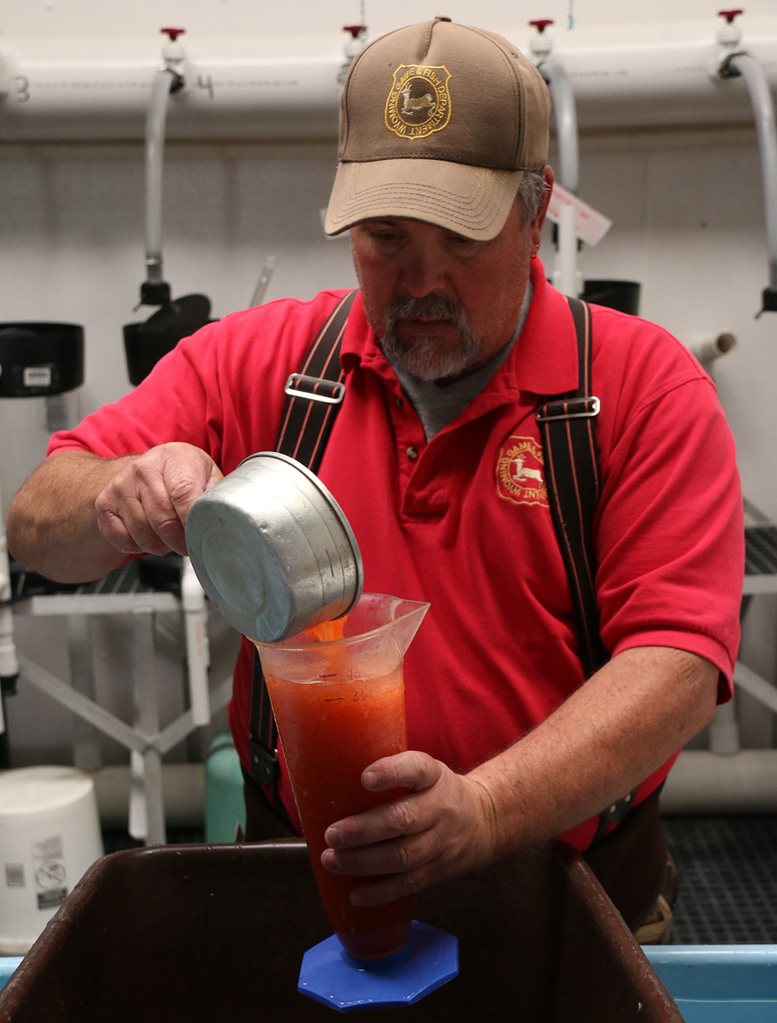 JACKSON – After 36 years in the Wyoming Game and Fish Department, Ed Berry, Superintendent of the Auburn Fish Hatchery, has quietly called it a career. Ed began his Game and Fish career in 1983, working for the Fisheries Management crew in Green River. Berry began working in the Department's Fish Culture section in 1987, working his way up through the ranks beginning at the Daniel Hatchery, then Como Bluff, and finally being selected as the Superintendent at Auburn in 1998, where he would serve for 25 years.
"Ed has definitely left his mark on Wyoming's exceptional fisheries," said Alan Osterland, Fish Division Chief for the Wyoming Game and Fish Department. "Anyone who has visited the Auburn Hatchery has seen how much Ed cared about his work. The facility is always immaculate and the fish are of the highest quality."
"Ed successfully maintained and advanced the Snake River cutthroat brood stock to one of the most sought-after captive brood stocks in the country," said Guy Campbell, Fish Culture Supervisor for the Wyoming Game and Fish Department. "Year after year, the fish produced from Auburn during Ed's tenure were second to none."
Berry was recognized by his coworkers with the Jackson Peer Recognition Award in 2013.
In a parting message to his coworkers, Berry remarked, "I have given much thought as to how I can sum up 36 years of working for the Wyoming Game and Fish Department. It has been said by many that it is the people that make this organization what it is. I have found this to be true. You should all be proud of what you do. To work with so many talented, dedicated people all working to conserve and perpetuate Wyoming's wildlife and habitat for future generations has been an honor."
Let us know what you think!
Tagged:
Auburn Wyoming Fish Hatchery
Ed Berry
Wyoming Game and Fish Department